November 6, 2013 - 7:06am
Dicided to make a dark rye because I wash making bangers with French Green Lentils for dinner. Love the taste of the rye with this dish.
I used two different poolish mixtures, I don't know why I guess I wanted to try it since I have never done it before. One was Sprouted Whole Wheat and the other FA AP Flour. Here they are floated around in their warm bath ready to be mixed.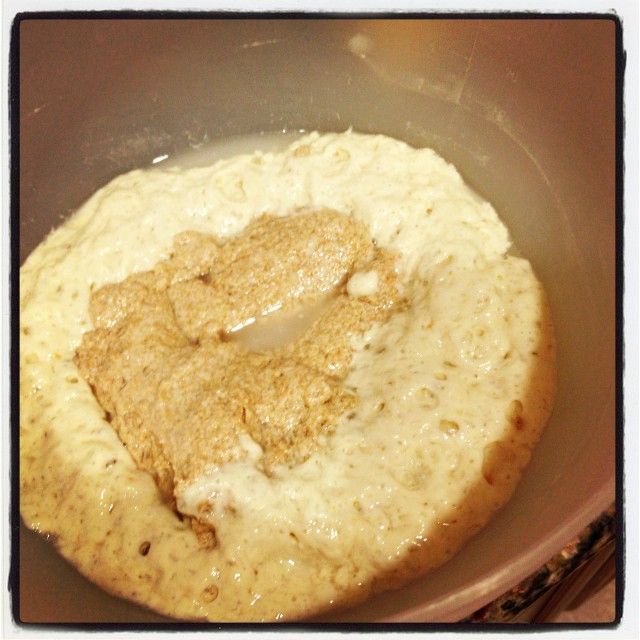 [1]
Toasted Caraway Seeds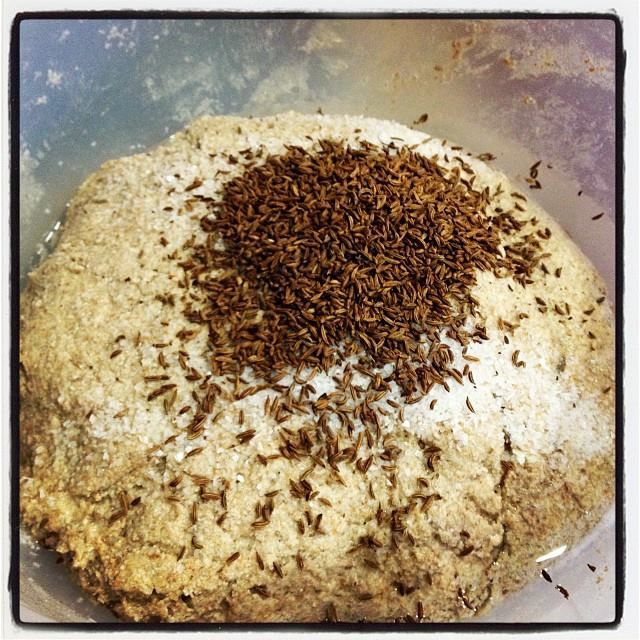 [2]
out of the oven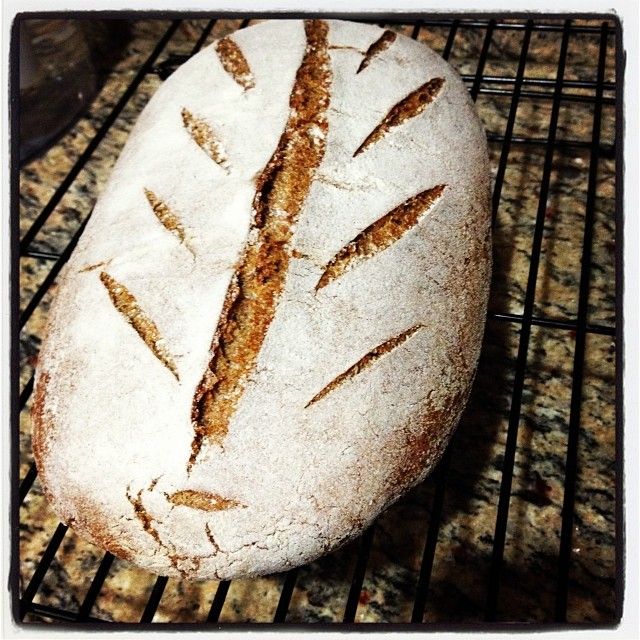 [3]
Pretty good crumb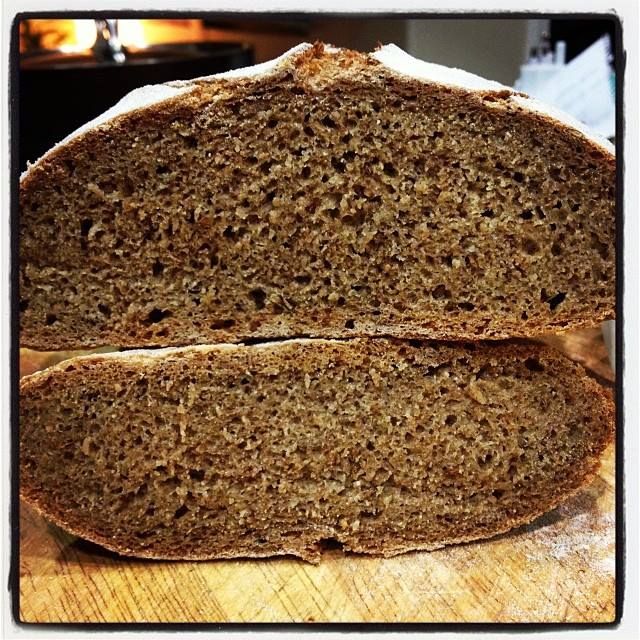 [4]
and it all comes together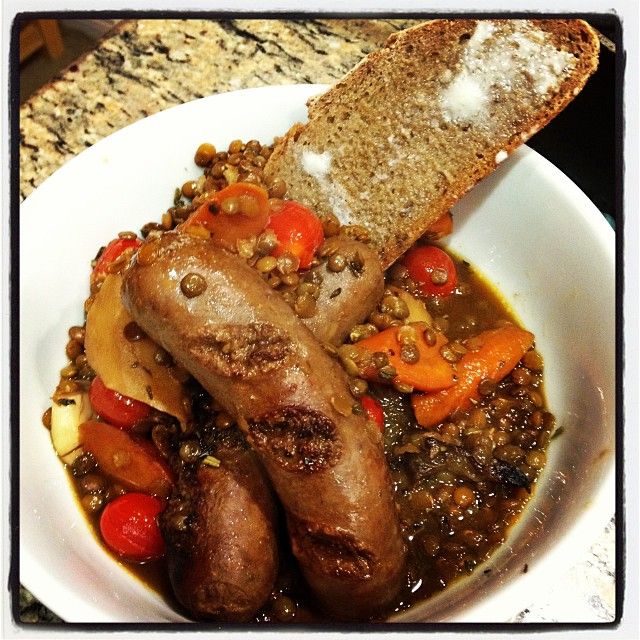 [5]
Devoured in record time!
Cheers All,
Wingnut