November 5, 2013 - 8:30am
So now that my culture is alive and well I'm starting to play.  Things I've learned.  It's slow, slower than sourdough (I was told this and its true).  It really likes to be warm (78-80)  If much cooler it barely acts at all unlike sour which will just go slower it just won't get going at all.  Second and third builds start to act more like a sweet levain and timings shorten significantly.  As a combo with SD it adds nice structure and oven spring and balances sourness (this is great if desired but if you want sour this will not help).  
Below are both 100% YW breads.  First is a Currant and Fennel which is built off a levain made with the actual yeast water.  The following are baguettes which were a second build from the extra levain.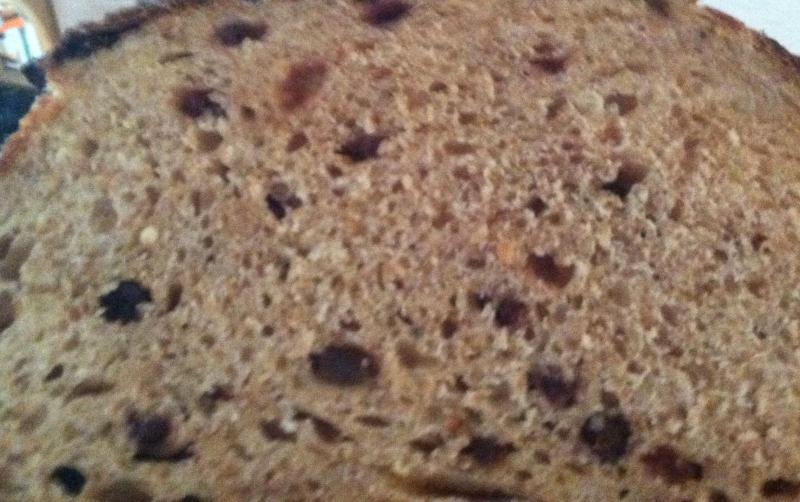 fennel and currant crumb.  Maybe coulda used a bit more proofing but the taste and texture were quite nice.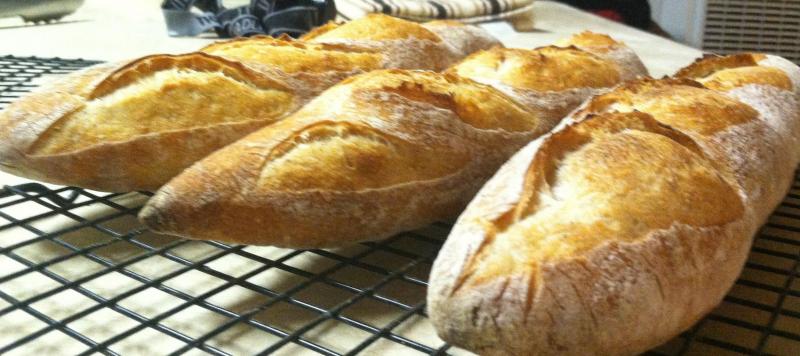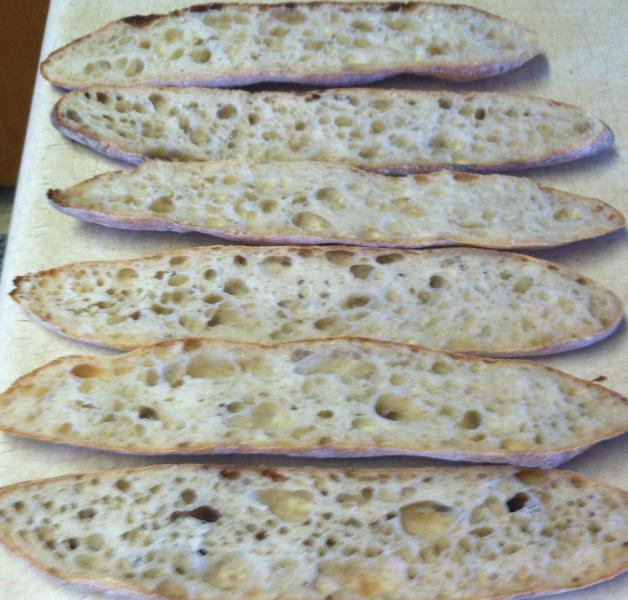 Overall a decent sweet baguette but poor keeping quality and not as good as Sour/IDY.  Next up will be SD YW combo which I have high hopes for.  
Happy Baking All
Josh