November 1, 2013 - 7:35am
Owlloween White Buns made with a Poolish & SD Levain
We had Owlloween this year.  My daughter and I always carved a traditional pumpkin for each Halloween until she went off to college so the last 4 years no pumpkin carving….but this year she was back and being a Chi Omega we decided to carve a owl in this year's pumpkin – since owls are something special of all Chi O's.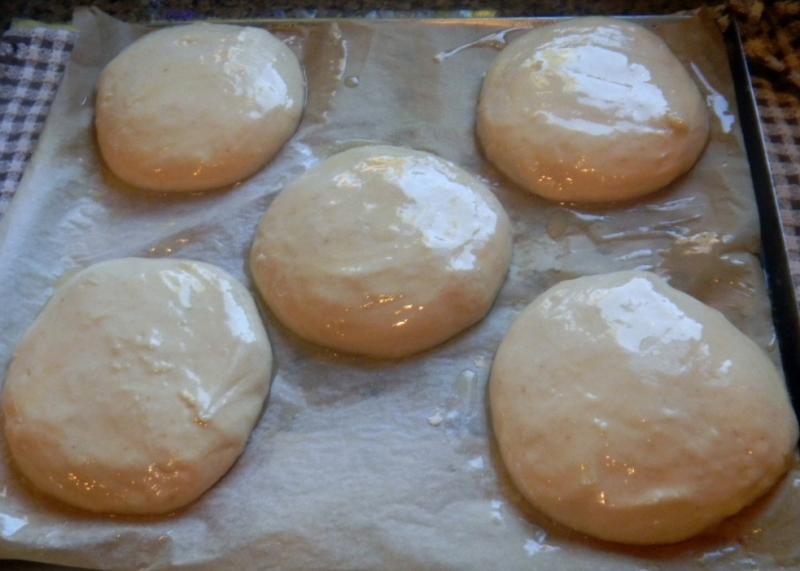 We also decided to make this year's Owlloween also our monthly hamburger night and we needed some buns.  Our last batch of poolish buns turned out well but didn't have any SD in the levain for tasty keeping qualities and no cream cheese like this batch.  We changed some of the quantities of the other ingredients too but not by much and the buns were slightly smaller.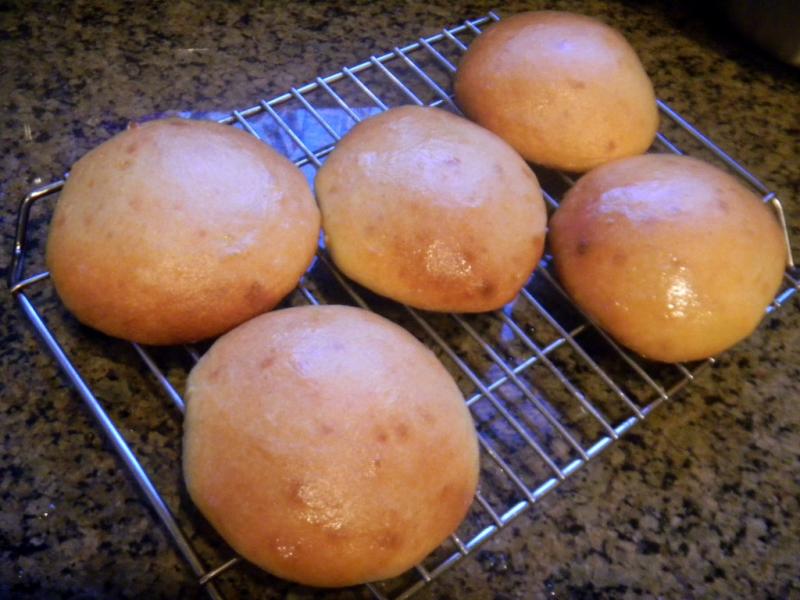 We followed the same procedure to make these buns.   We built the combo levain with a pinch of ADY and 5 g of SD in one build and, when it doubled after 4 hours, we were ready to go.  Once the levain was mixed with the 30 minute autolyse we did 3 sets of slap and folds and then did 3 sets of stretch and folds – all 15 minutes apart.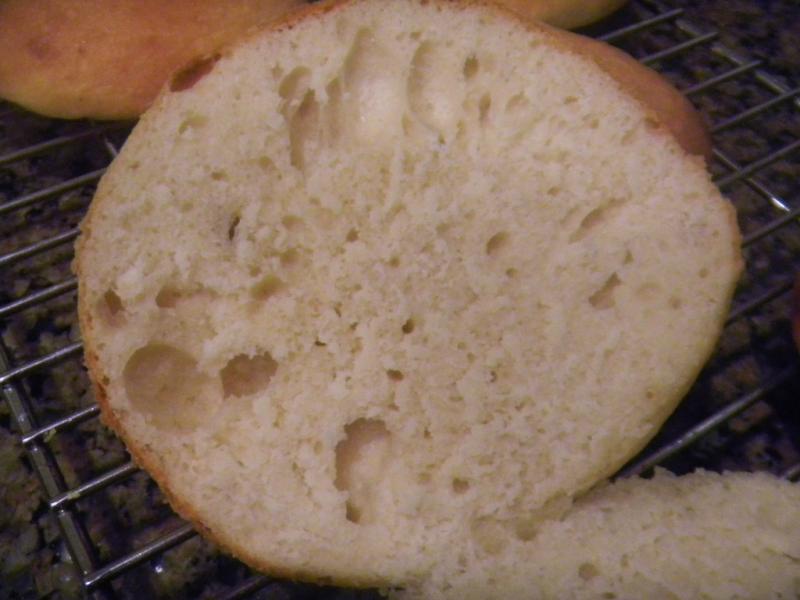 After 2 hours of bulk ferment we divided the dough into 5 pieces and rounded them stretching them tight.  In two hours they were ready for the mini oven after brushing the tops with melted butter.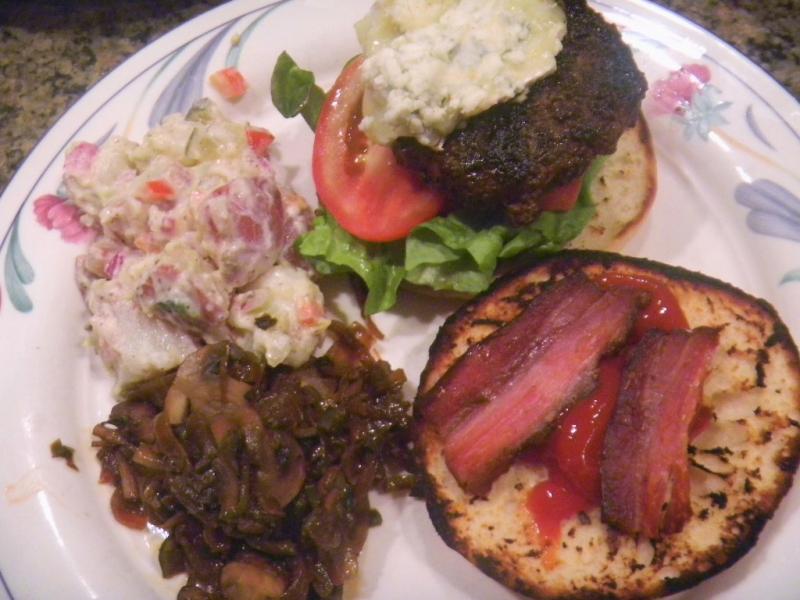 They went in a 425 F convection oven with a quarter cup of water thrown into the bottom of the oven for a burst of steam and baked for 6 minutes when the temperature was turned down to 375 F and the buns rotated 180 degrees to promote even browning.  5 minutes later we rotated the bibs again and in another 5 minutes they were done – total bake time was 16minutes.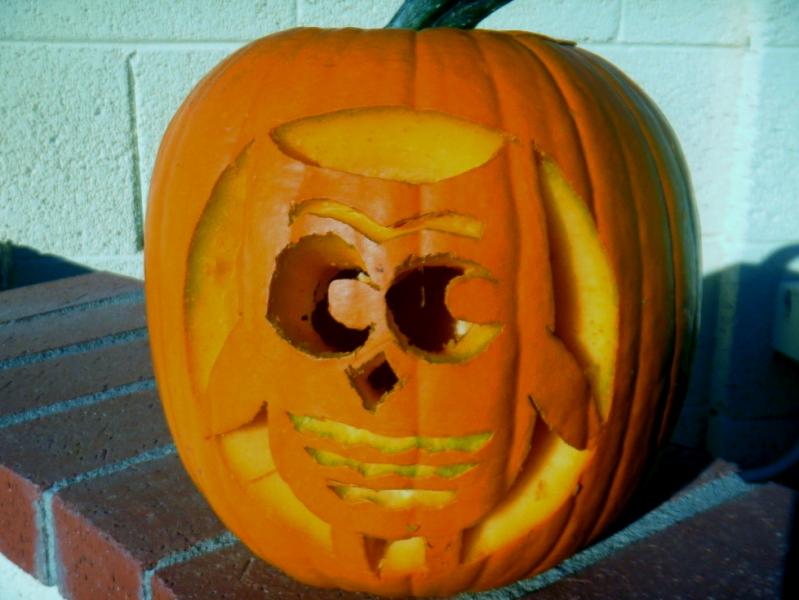 As soon as the buns hit the cooling rack they were given another brush of melted butter.  We liked these buns better than the last batch.  These were more open and tastier with a slight SD tang.  Now all we have to do s use cream for the liquid and beat the heck out of them to make Pain de Mie buns next time.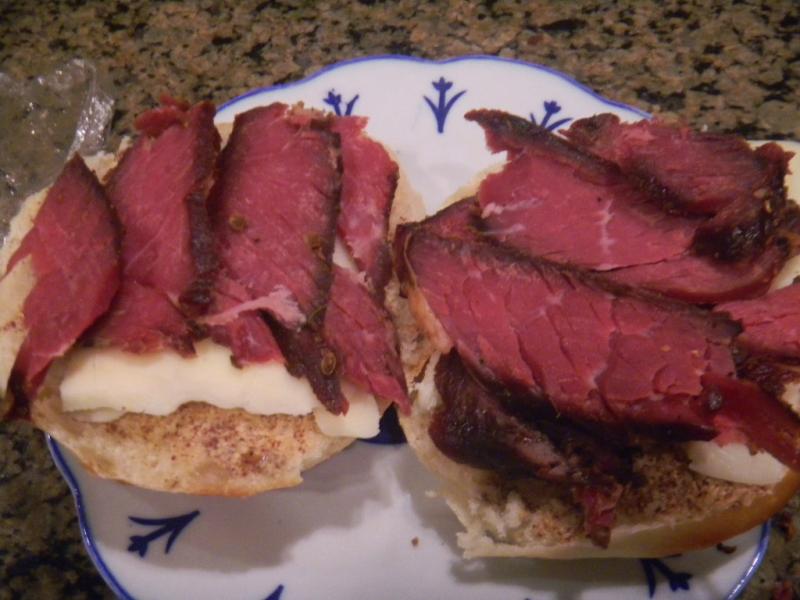 We tried then out with a 80% lean burger, pepper jack and blue cheese, tomato, the first lettuce from the winter garden, caramelized; onion, mushroom and Poblano peppers and home made bacon with your choice of condiment and a side of potato salad.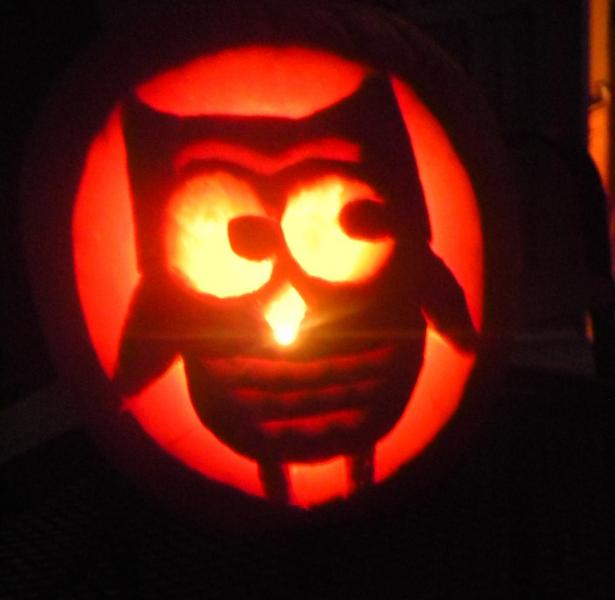 Awfully nice loaded hamburgers but then there were the steamed in the microwave buns with home cured and smoked pastrami and pepper jack cheese with home made; Dijon mustard and dill pickle version……  also very good.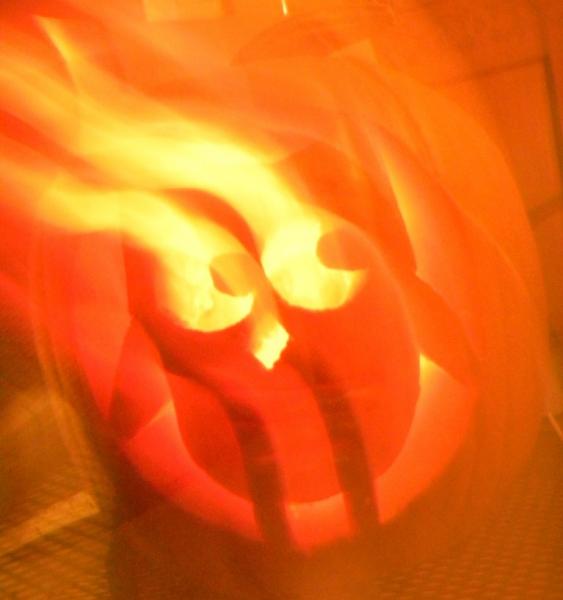 Angry Owl On Fire
Lucy says she wants to have Owlloween every day and we agree!
Formula
SD / Poolish Starter

Build 1

Total

%

Pinch of ADY

 

 

 

Multigrain SD Starter

5

5

1.63%

AP

55

55

17.89%

Water

55

55

17.89%

Total

115

115

37.40%

 

 

 

 

Multigrain SD Levain

 

%

 

Flour

58

18.70%

 

Water

58

18.70%

 

Hydration

100.00%

 

 

 

 

 

 

Levain % of Total

115

23.96%

 

 

 

 

 

Dough Flour

 

%

 

AP

250

81.30%

 

Total Dough Flour

250

81.30%

 

 

 

 

 

Salt

6

1.95%

 

Water

115

37.40%

 

Dough Hydration

46.00%

 

 

 

 

 

 

Total Flour

308

100.00%

 

Water

173

56.10%

 

T. Dough Hydration

56.10%

 

 

 

 

 

 

Hydration w/ Adds

72.43%

 

 

Total Weight

619

 

 

 

 

 

 

Add - Ins

 

%

 

Honey

20

6.50%

 

Butter

20

6.50%

 

Cream Cheese

20

6.50%

 

Potato Flakes

10

3.25%

 

VW Gluten

5

1.63%

 

Egg

53

17.24%

 

Total

133

43.25%

 

 

 

 

 

Additional butter required for pre and post bake brushing