October 29, 2013 - 5:52pm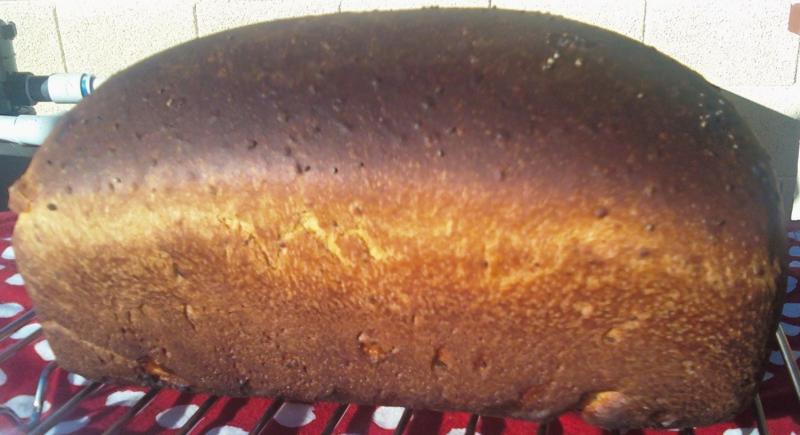 Teketeke Bread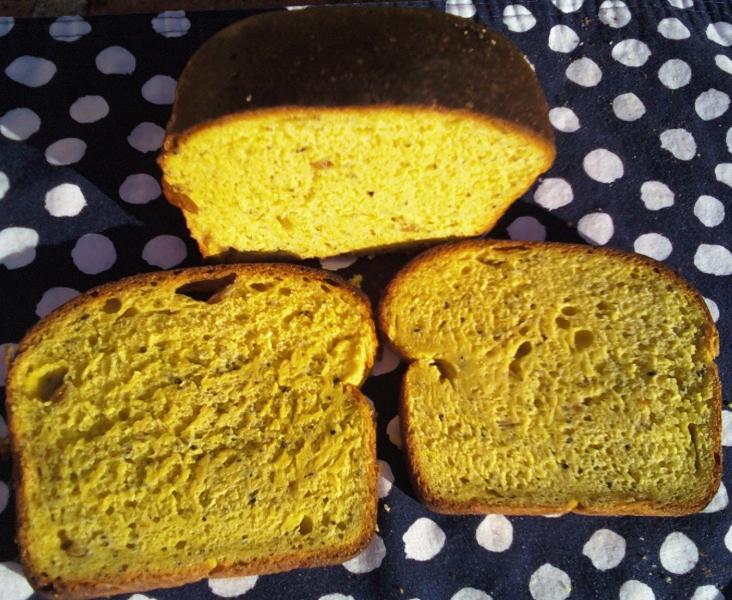 teketeke got me going with my YW a couple of years ago and I have helped quite a few others, as she helped me, to get theirs going. Here is what I basically sent them but fixing all the spelling and grammar errors I could find.  Hope this will help all who want give YW a shot – it is so worth having another child in the kitchen.
 teketeke's post on YW is a good one if you scroll down far enough when the pictures start to appear again - way down. She is a great YW baker from Japan and I bugged the heck out of her to get my YW going.  Worked first time too - and she is a master and I named my first original YW concoction after her as thanks!
The idea is to get a slightly acidic base to start from, be a little on the warm side temperature wise, don't use any sugar - use honey instead, use bottled water, open the lid often, right before shaking and get some fresh air in the jar by fanning it with a piece of paper, shake the container often and be patient - like starting any other wild yeast
The fruit you start with matters. I started mine with orange and tangelos from the back yard because they are acidic, I left the skins on the pieces for one day to inoculate the water with the wild yeast on the skins and then replaced the fruit with skinned oranges and tangelos because the skin can be a little toxic to the yeast. - but I would do it differently today.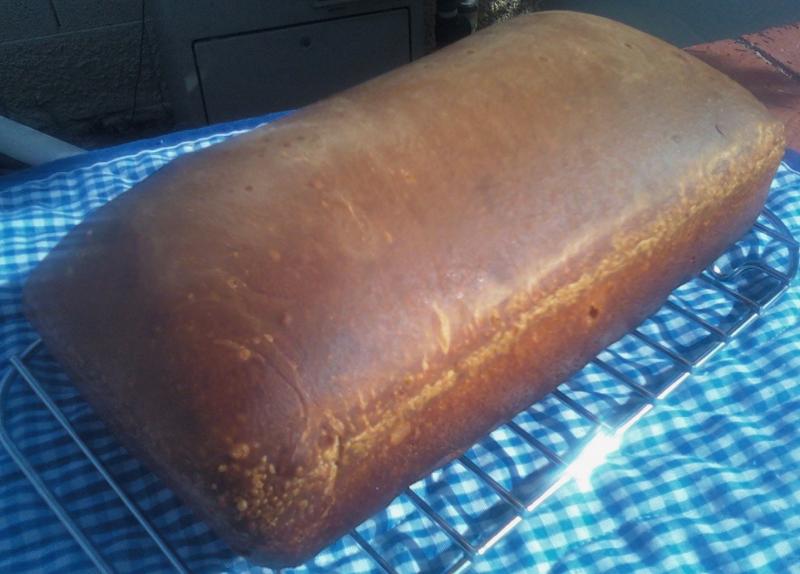 Teketeke's Japanese White Sandwich Bread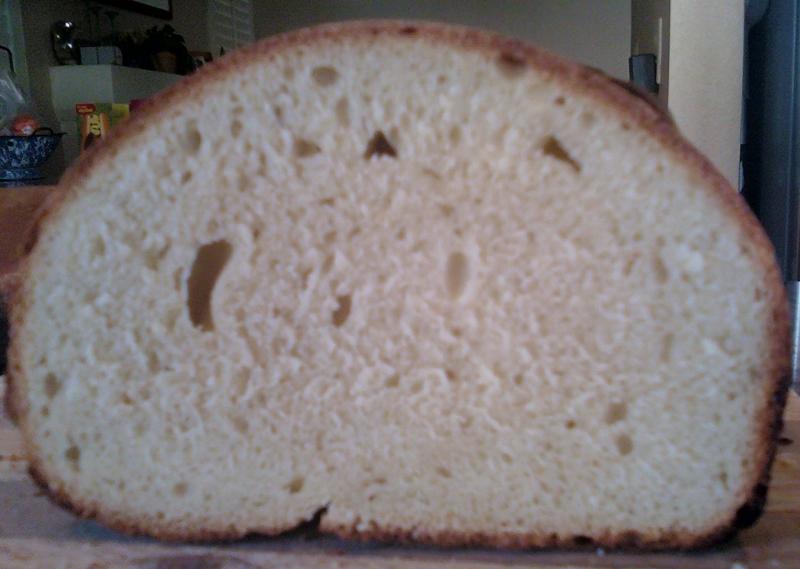 You want to make sure the fruit you use is organic thus no fungicides and herbicides on the skins and it has to have the skin on. What you want to do is get an organic apple and some organic raisins. People have their own opinions as to which ones work best but using both is really the cat's meow. Don't wash the apple or the raisins since the yeast you want is on the skin. I use a plastic 14 oz re-purposed peanut butter jar for my YW container but anything with a screw top lid will work.
Take 20 raisins and mash half of them. Take half an apple, leave the skin on, take the stem and base off and core the seeds out. Chop the 1/2 apple into 1/4 inch cubes. Mash half the apple pieces. Save the other half of apple by rubbing the cut side with lemon, lime or orange juice and refrigerate it.
Place all the 1/2 apple and raisins in the jar including the mashed portions. Add 1 T of orange juice. Fill jar 3/4 of the way up with bottled mineral or reverse osmosis water that is absolutely chlorine free. If you are using other tap water then pour it into an uncovered container 24 hours ahead of time so the chlorine can dissipate.  Do not add any honey at this point.
Keep the jar warm around 78 -80 F. I used a heating pad with kitchen towels folded on top till I got the right temperature and then covered the whole shebang with another towel to keep the heat in.
For the first 2 days, every couple of hours, open the jar fan some new air in it, close the lid shake the jar vigorously, loosen the lid a tad to let CO2 out and let it sit on the heating pad that way till you do it all again.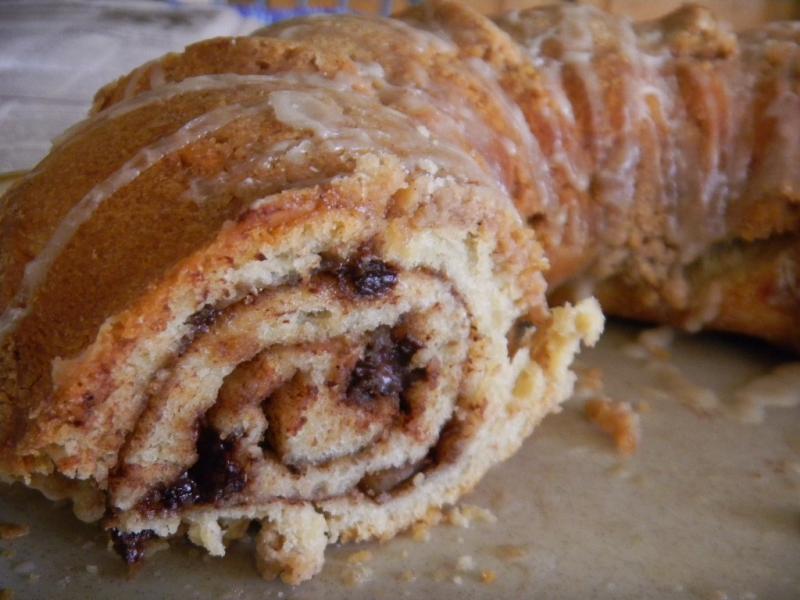 Yeasr Water Babka
On the 3rd day add 1 tsp of honey.  Keep up the fanning, shaking, loosening the lid till day 4. By that time, after you shake, the mix should bubble, easily be visible and remain for awhile. The jar lid should hiss as compresses CO2 escapes when you open the lid after shaking it.
After a week or so you should have some nice YW to bake with. To know if it is ready just make a levain with 50 g or the yeast water and 50 g of flour and see if can double in volume in 6-12 hours.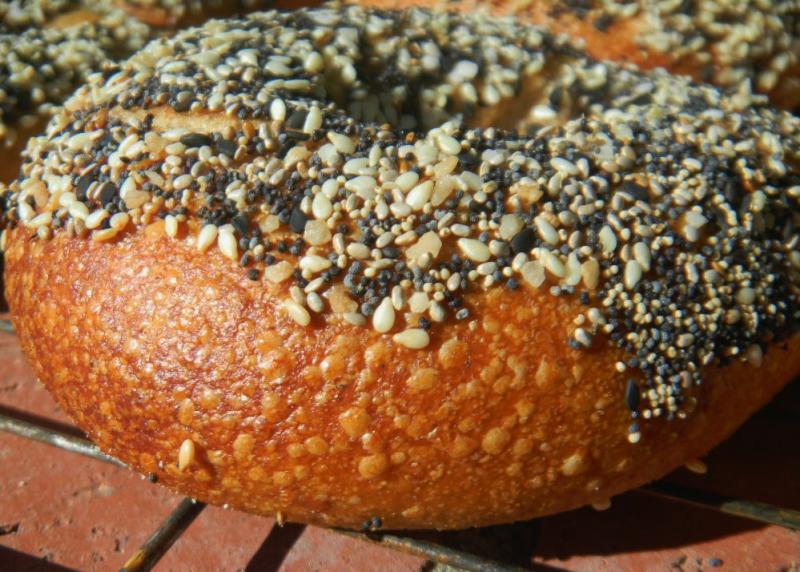 YW/SD multigrain bagels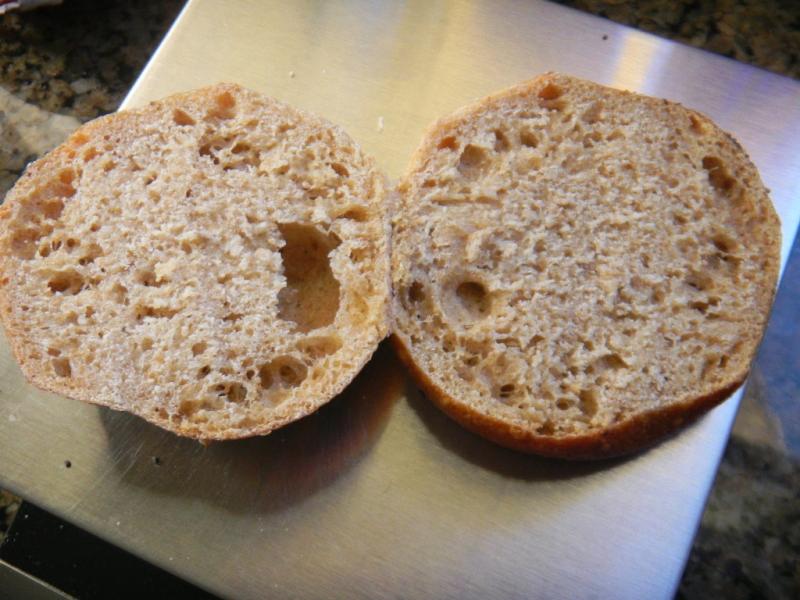 Each week after the beginning week, strain everything out of the jar. Put 3 T of old YW back in the jar with a few pieces of old fruit say 4 raisins and 4 pieces of apple. Add more fresh raisins and half a diced apple you put in the fridge (you don't have to mash them up anymore).
Add 1 T of honey and fill 3/4th full with water. Leave on the counter. The next day it will be ready to build a levain with again. After it settles itself in, after a couple or three weeks, you can then refrigerate it 4 hours after feeding it and it will be ready and peaked to make bread after 2-3 days in the fridge. I now feed mine every 3 weeks and keep it in the fridge all the time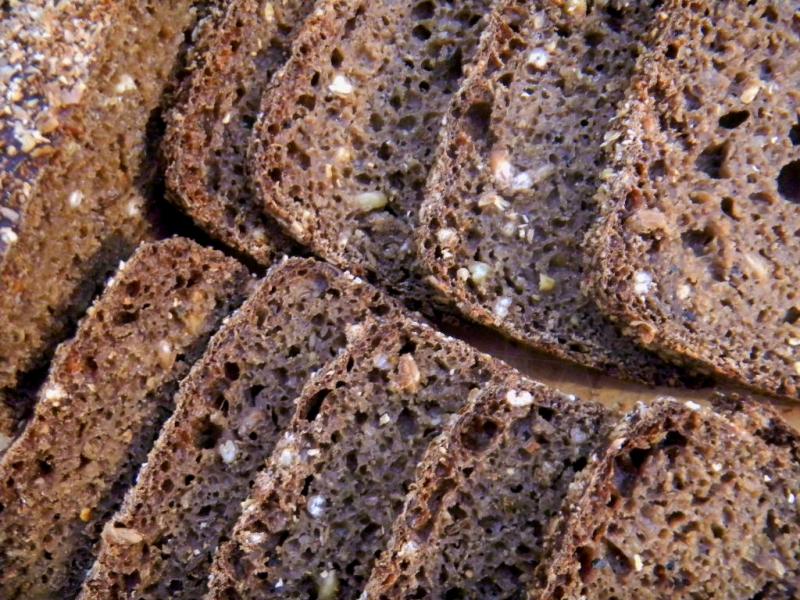 YW/ SD combo levain multi-grain with scald and seeds - YW will open the crumb of any usually heavy crumb.
You can replace any SD levain with YW.  If the recipe calls for 220 g of levain just use 110 g of YW and 110 of flour to make it. When it doubles it is ready to go about 6 hours or so. If you bake a lot like Janet does, or a little like me, when you use the YW just replace it with new bottled water and a little honey shake it up and leave it on the counter for a couple of hours before refrigerating.
 Happy YW baking.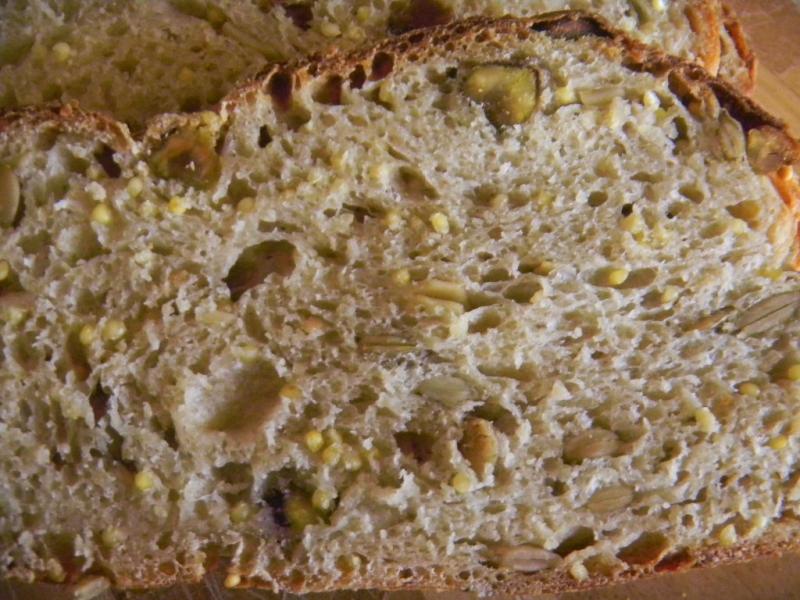 YW/ SD Durum Ricotta with pistachio pumpkin and millet seeds.