October 27, 2013 - 1:20am
95% hydration. But I have a question!!!
Yesterday I made a 95% hydration loaf in my pot using Jason's Coccodrillo chiabatta recipe, but using a sourdough starter boosted with yeast. 
I was a stunning loaf when it came out the oven with amazing oven spring but as it cooled it dropped. I understand that the escaping steam will drop the bread but this seemed a bit much. Why did the gluten not hold it's shape? Should it have cooked longer? The crumb is soft and spongy and totally delicious, so at the end of the day the taste is what counts and personally I don't mind that it dropped - I just want to know why........
1 hour proof.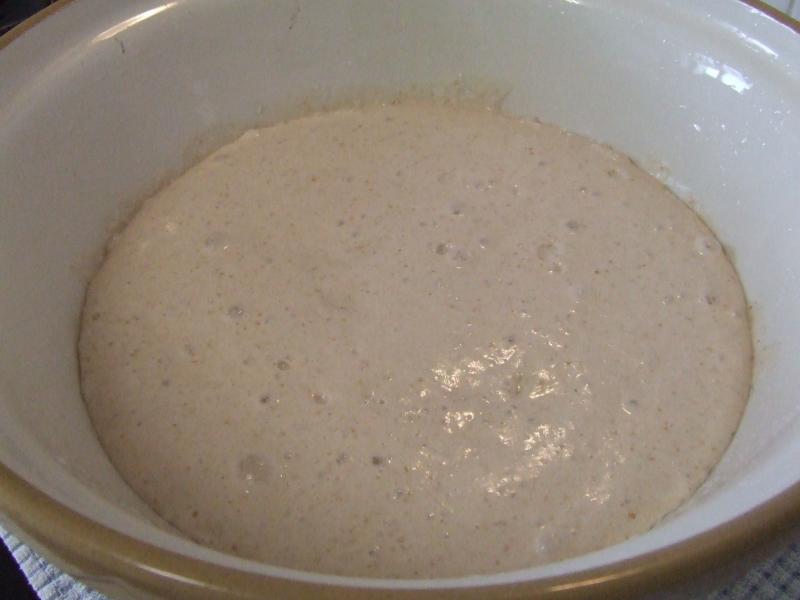 2 hour proof.
Divided into two and waiting for the pot.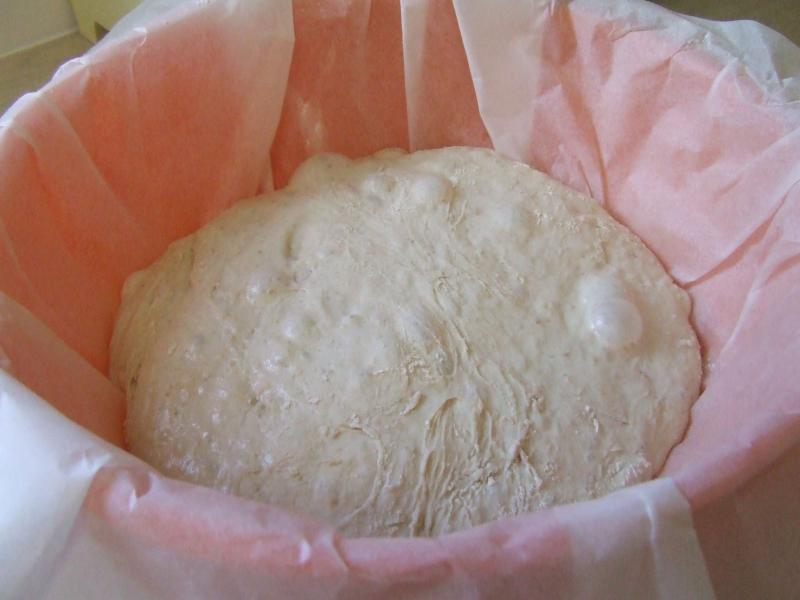 Out the oven. Beautiful and good oven spring.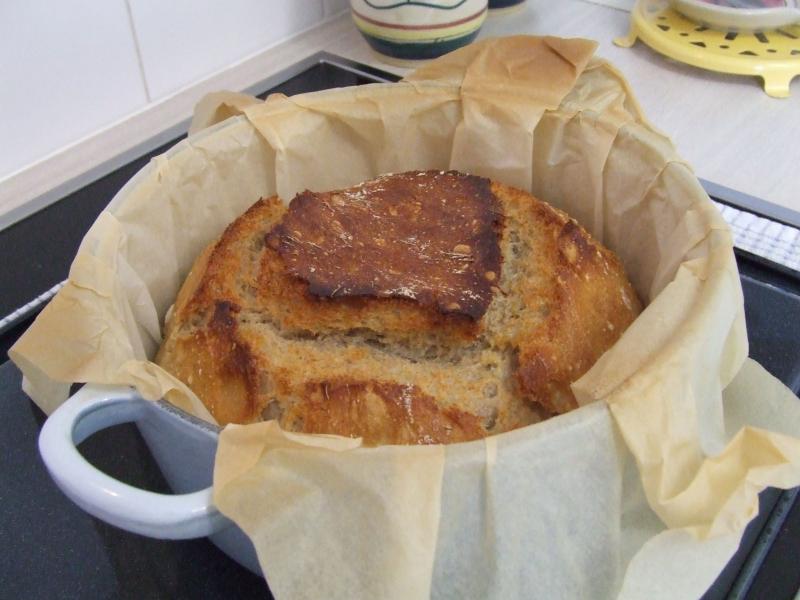 Cooled and all that "lift" has gone.