October 25, 2013 - 6:56pm
We 3 gmas baked "Starbucks"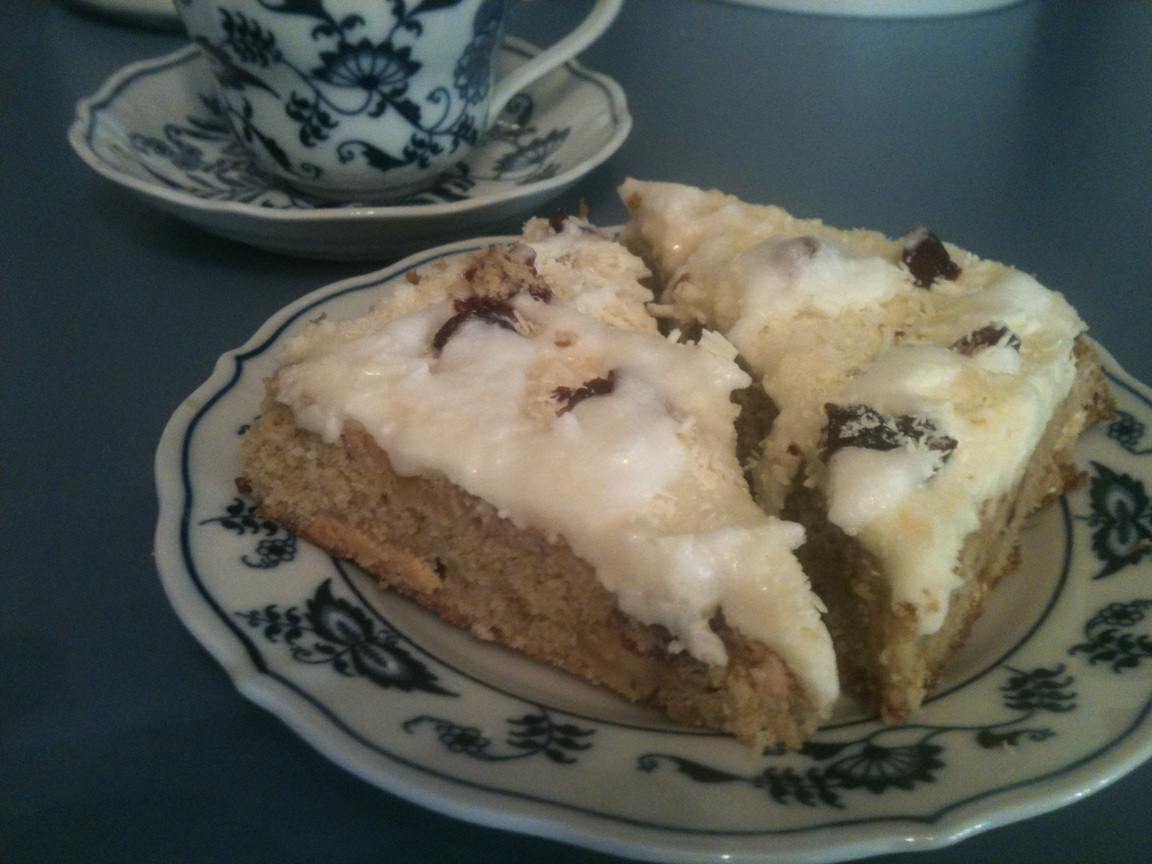 Hello, this week we had a really fun bake! We made copycat desserts from our favorite coffee shop. Starting out in the state known for its great coffee... with the sister known for her great baking... Barbra's Cranberry Bliss, leads in this post.  Barb made this beauties despite the illness of her KA Pro... she persevered and bought a smaller KA and completed the bake with grace.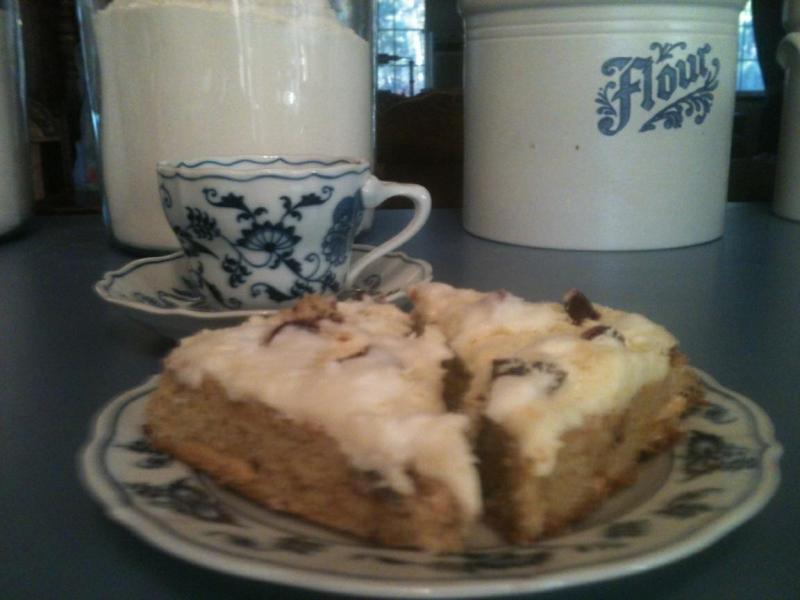 A very good looking cookie that looks more like a scone... She mentioned that this is a very sweet treat, and that it would be best to cut each of these triangles into thirds and serve it with a nice strong espresso! Looking lovely I say.
Helen followed with a Pumpkin Spice Scone...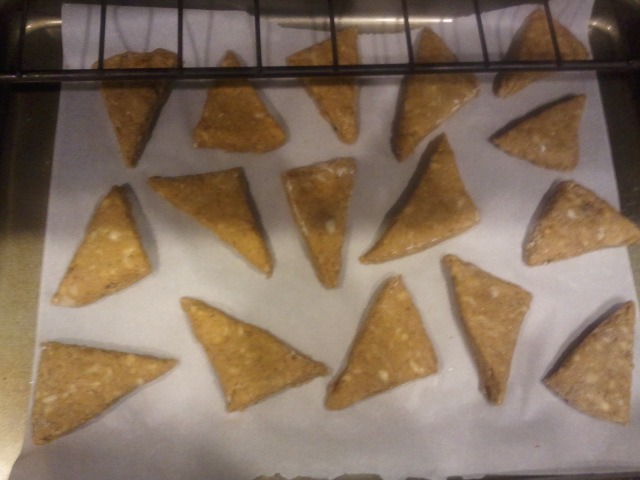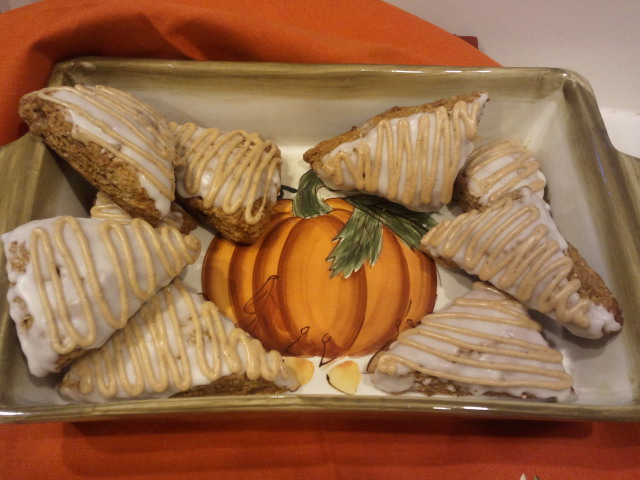 Now you have to admit those look better than the ones in the coffee shop... Helen said they are crazy good! She tasted one and immediately pronounced them "ridiculous!"... I may have to drive a bit to taste one... I asked her to save me one... LOL.
I made the treat I love to wait each year for... the Pumpkin Cheesecake Muffins... in the coffee shop they made them cupcake sized... ah posh! I made mine muffin sized and they are amazingly good...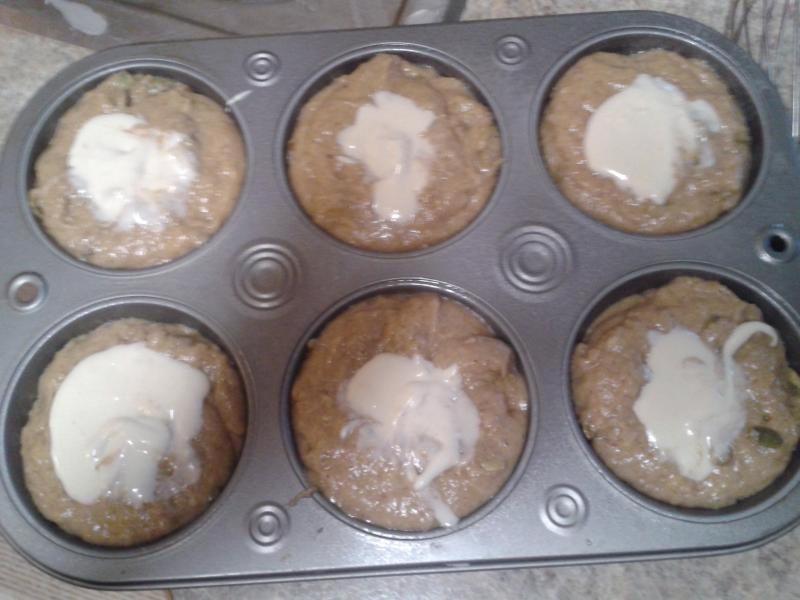 Here they are ready to go into the oven.
And here they are finished.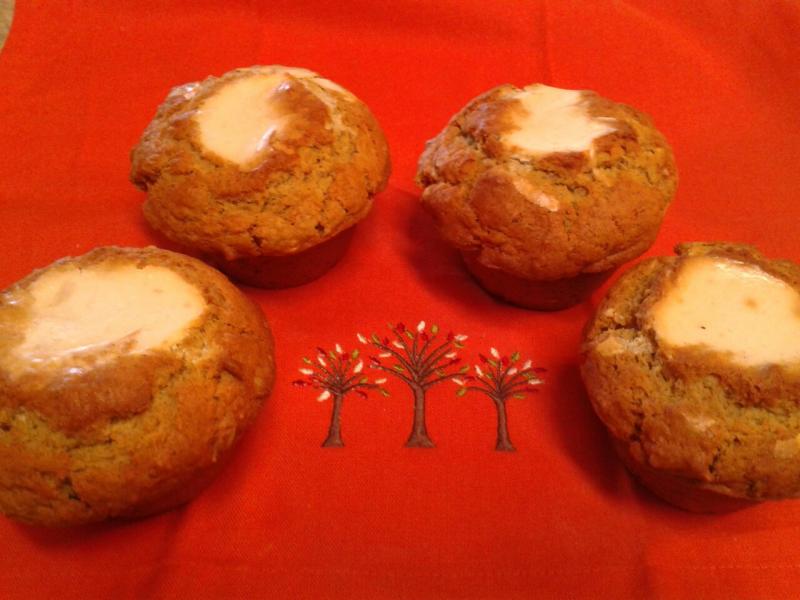 The taste is awesome... the fun in making all this is that if you add up what the coffee shops charge for each piece we made... we could probably pay for our supplies at least four times over.  The real fun is baking with my sisters... with the holidays coming... there will be lots of baking. Great baking my sisters.
Looking forward to next week. We will be making the bread from the following link:
http://oneperfectbite.blogspot.com/2009/10/barmbrack-irish-halloween-bread-blue.html [1]
Wish us luck, while we wish you a happy Halloween.
Barbra, Diane and Helen