I've ben practising this recipe for a while. I syill can't quite manage the same crumbly texture as the famous McVitie brand but getting closer ...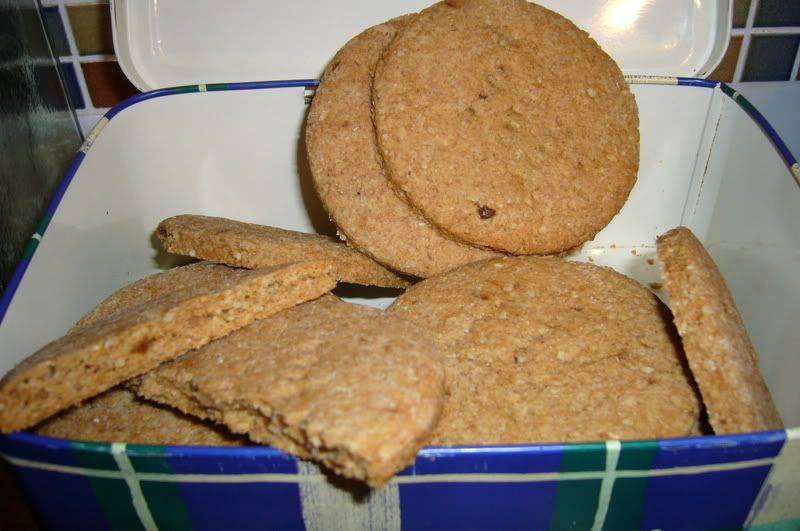 They aren't that pretty to look at but taste good
For approx 2 dozen biscuits:
10 oz wholemeal flour

6 oz fine oatmeal

2 tsp salt (nec for the sweet/savoury balance but you could use less)

2 tsp baking powder

6 oz butter/marg

3 oz dark brown/muscovado sugar

5-6 tbs milk
Preheat oven to 150c. Sift dry ingredients together, rub in butter, stir in sugar, use minimum milk to make a dough. Roll out just under 1/4" thick, cut out with a 3" cutter, prick and bake on greased baking sheets for 18 minutes until just browning. Shift to a cooling rack asap.
PS You can use about 10 oz of chocolate, melted to cover the tops.