October 23, 2013 - 1:24pm
French style sweet levain boule
Well after 2 disastrous bakes in a row, it was nice to get a good result. I have borrowed tips and techniques from Ken Forkish, Chad Robertson and Peter Reinhart. I prefer a sweet rather than sour loaf so use the levain when is quite your, like CR.
I autolysed for 30 minutes usiong 100F water, then added the levain, mixed, added salt and yeast and rested for 20. After a lengthy bulk on the counter and overnight in the fridge, I shaped and proofed in a wire mesh collander lined with  2 layers of rice floured linen  for 45 minutes and baked this @ 75% hydration in a hot cast DO for @ 500F for 12 minutes, then uncovered for another 10, turning. I am getting better at both pre-shaping and shaping and I proofed this seam side down, so it would bake seam side up ala KF. I was worried the seams wouldn't open so I scored a single crescent shaped slash. It also looks like the seams did burst as well.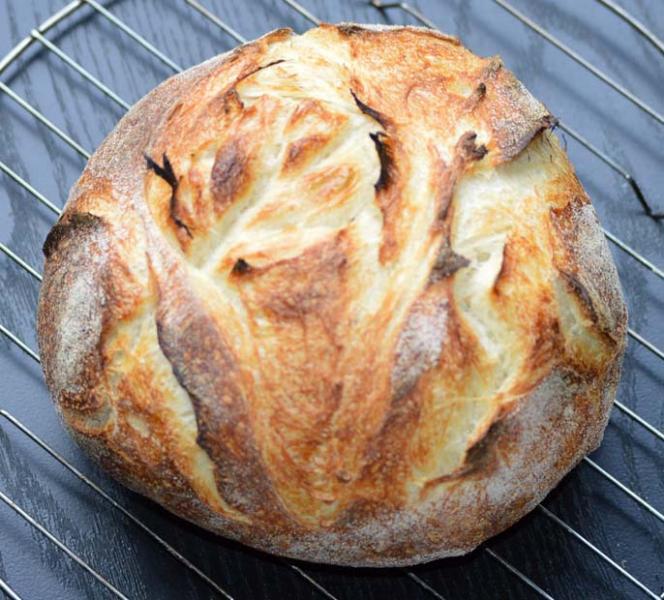 I like the boule format for sandwiches and although this is only 300 grams of flour, a small loaf I am going to need a longer bread knife!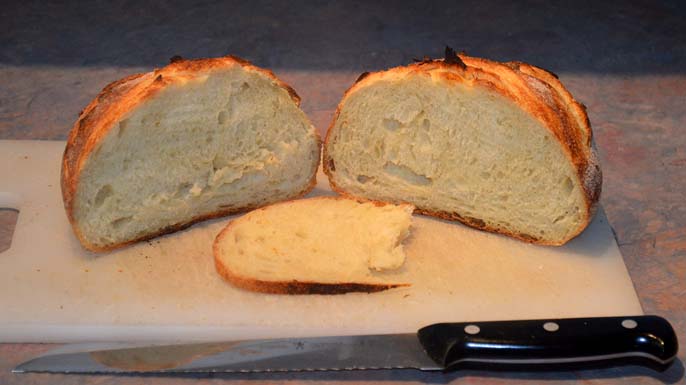 Final formula:
300 g bread flour, total
225 g water, total
Levain @ 100% 50 g
Coarse sea salt 7 g
instant yeast scant 1/4 tsp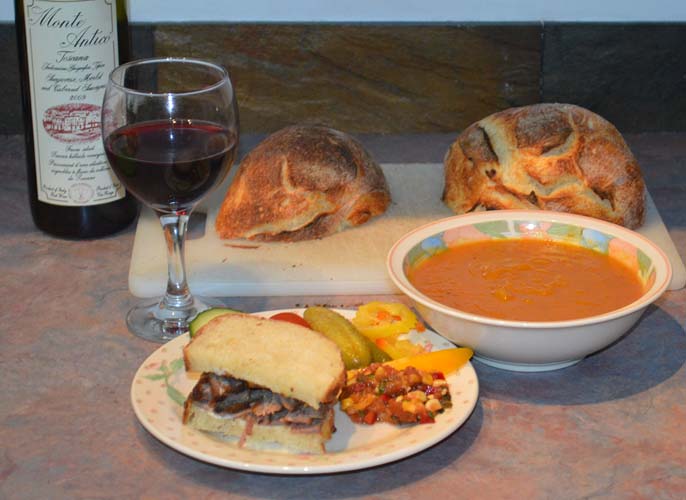 So fresh baked bread, home smoked pastrami, smoked tomato and corn salsa and smoked carrot and squash soup. Rats, out of creme fraiche . . . but still mighty fine eating!
Happy baking folks! Brian