October 23, 2013 - 4:01am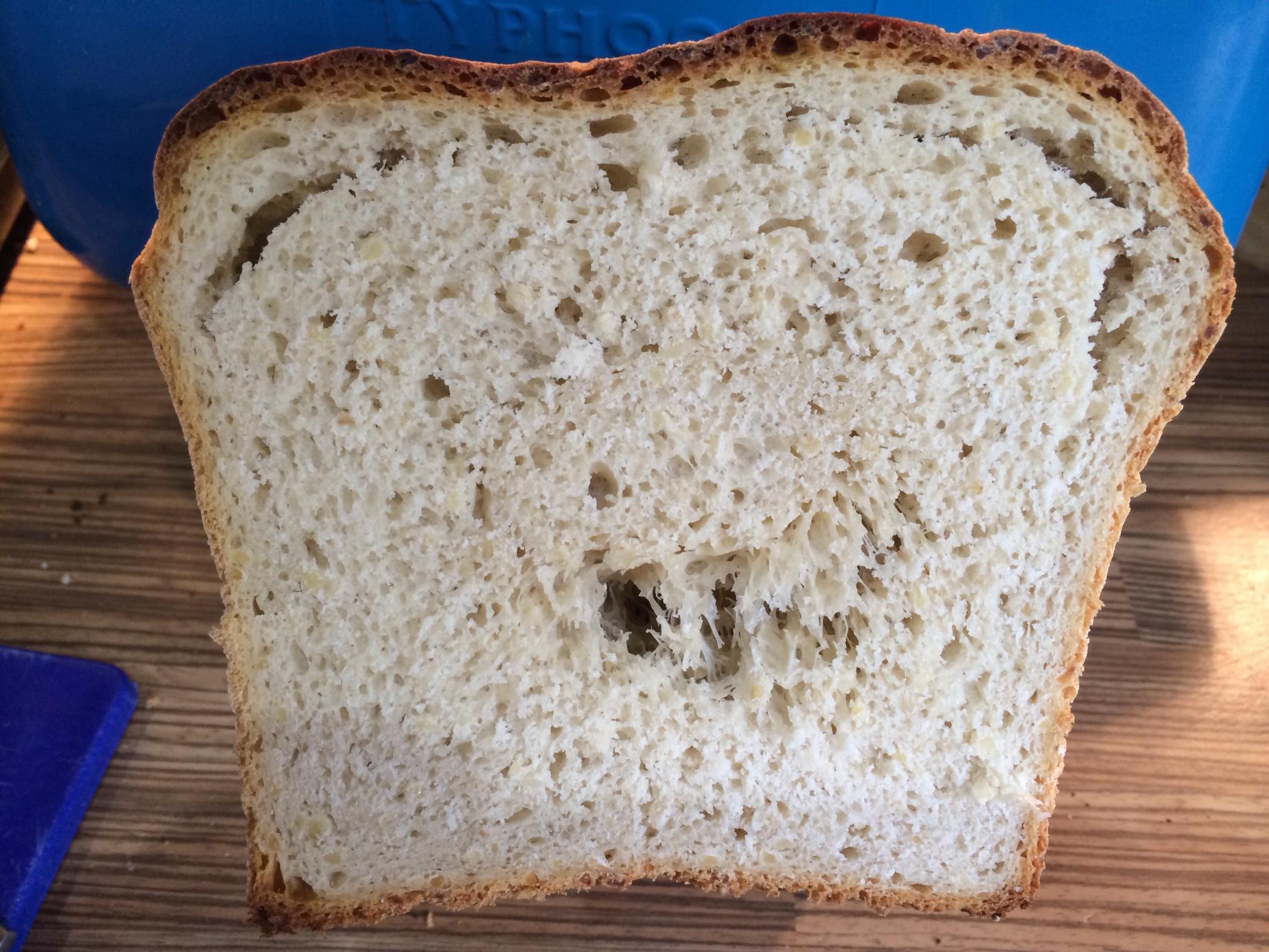 Hi All,
I was wondering if you would be able to help me with a recurrent problem in my family loaf. I adapted this from our favourite bread-maker recipe when I took the plunge to go to bigger, more sandwich friendly, hand (and stand mixer) made bread.
I've put my ingredients at the end but basically I put the dry goods in the Kenwood mixing bowl, combine the wet goods, make up the yeast and then add yeast and liquid to dry and kneed on 1-2 for 5 minutes.
After first rise I knock back in Chef on 1 for 1 minute. I then form by rolling out to 2xlength of tin, folding left and right in then folding front and back in. I proof it in my loaf tin till doubled in size and then into oven on 220C for 30 mins, remove from tin and bake until internal team is 87C.
The finished bread is lovely and my kids would rather have it than shop bought which makes me very happy :) Invariably though I get a big unsightly hole in the lower middle, sometimes there are issues near the crust too (see image for a fairly standard middle section through a loaf).
Any suggestions would be appreciated as it is driving me daft!
Many thanks,
Mark
Spelt and Bulgar Wheat Loaf
Ingredients
Dry:
Strong White Flour 700g
White Spelt Flour 300g
Bulgar Wheat 90g
Salt 1tbs
Wet:
Cold Water 290g
Yoghurt 290g
Lemon Juice 1tbs
Extras:
Warm Water 150ml
Sugar 2tsp
Dry Yeast 2tbs