October 18, 2013 - 3:13pm
Pumpkin Nutella Swirl Bars
My wife and daughter are the cookie dessert makers around here and they are very good at it.  We are quickly getting to the Holiday season when cookies and desserts will be abundant.  But, you need to add this one to your holiday must bake list: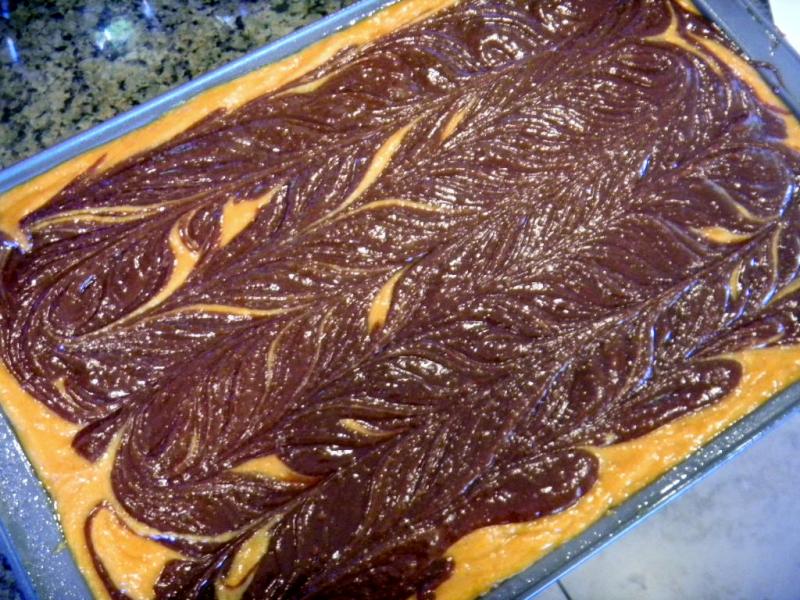 It comes from Tonia's 'The Gurney Sack' here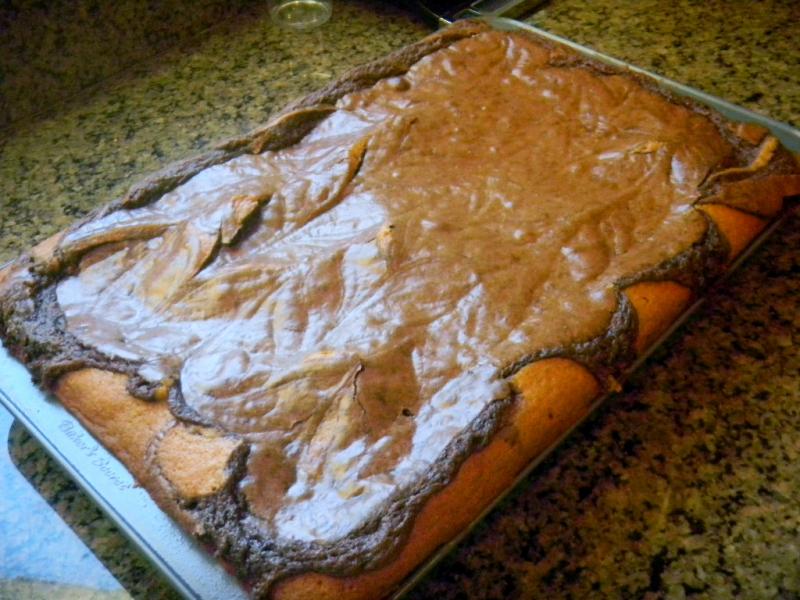 http://www.thegunnysack.com/2013/09/pumpkin-nutella-swirl-bars-recipe.html [1]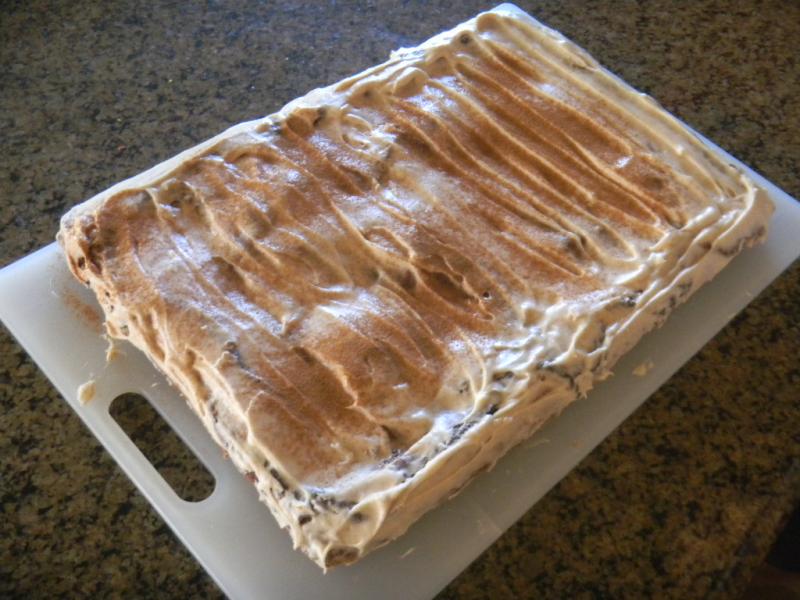 My daughter made this batch that starts with a  pumpkin cake base and the 2nd layer is some of the pumpkin cake base mixed with Nutella and then baked.  Then, after it cools, you put a cinnamon, butter, cream cheese icing on it and top it off with a sprinkle of cinnamon.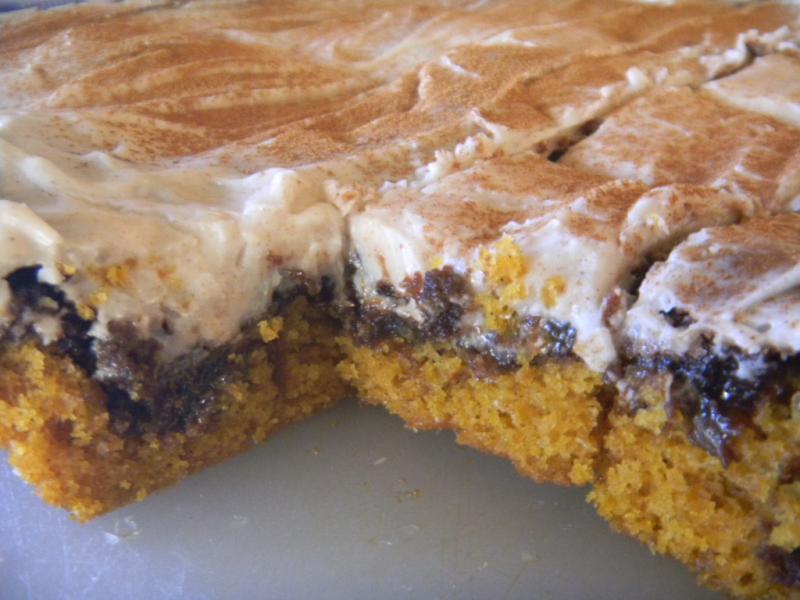 I only ate 3 squares in less than a minute so my taste test is far from over but I will give this a 5 loaf rating on our 4 loaf scale.  Now I'm being called back for my beyond professional taste testing expertise.  There might are chance that these are poisonous or otherwise tampered with so Lucy will have to taste first this time.