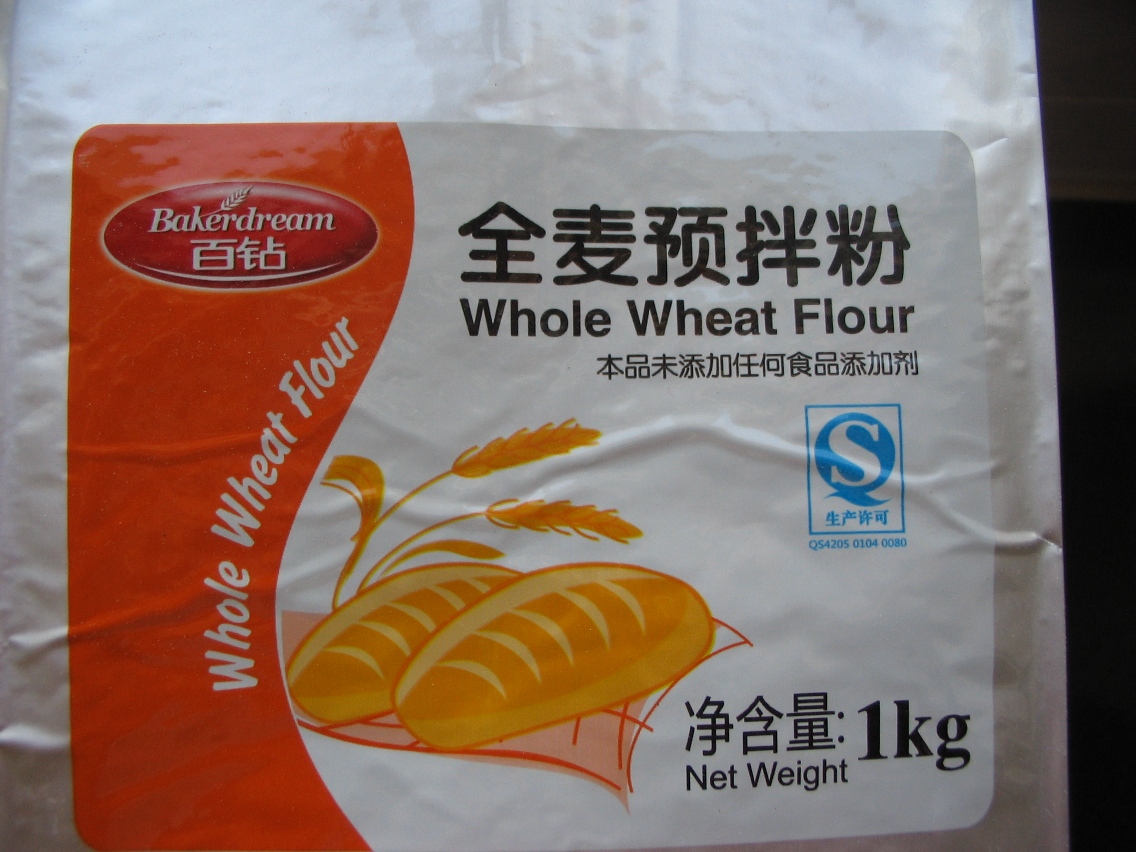 I just bought this "Whole Wheat Flour" from a bakery supply store near my home in NW China. Can anyone tell me how to put it to the best use?
Here's a picture of the back of the package:
IMG_4418.JPG
Here's a close-up of the flour:
When I mix it with water it becomes very dark brown and extremely sticky. If I don't add AP flour it is quite unmanageable!
Can anyone give me a suggestion of the easiest ways to use this flour? Thanks!
Keriann