October 8, 2013 - 10:33pm
Pumpkin Seed Atta Sourdough Batard, Trial 1 & 2
Three weeks ago I attempted Marcus's Polenta Pepita Sourdough [1] formula, with a few adaptations. I substituted the pumpkin seeds with sunflower seeds, replaced the whole wheat flour with medium rye flour, and adjusted a few procedures to suit tropical conditions.
Pumpkin Seed Atta Sourdough Batard, Trial 1
The following week I wanted to try a more authentic version of Marcus's formula. Pumpkin seeds were finally in stock (and very costly), and I found "chakki atta" (stone-ground whole durum wheat flour), generally used for Indian flatbreads. That's as close to whole wheat flour I was going to get.

Unfortunately, on bake day I realized I had forgotten to pre-soak the cornmeal (polenta) the night before.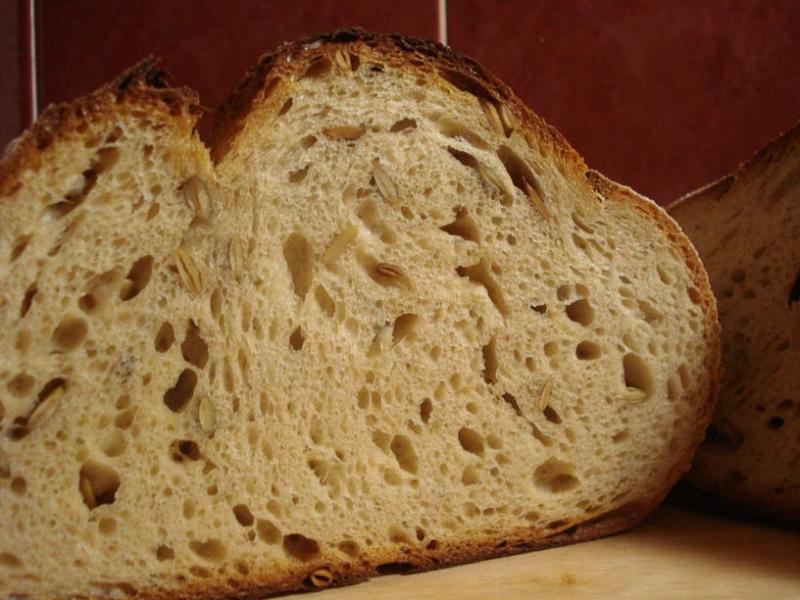 Pumpkin Seed Atta Sourdough Batard (Crumb), Trial 1
Keeping my composure, I substituted the cornmeal with atta and increased the water amount of the final dough. The result? A triple whammy: My loaf was under-hydrated, under-developed, and under-proofed. 

"You need to get back to the fundamentals," said Zita to himself, in a brash tone.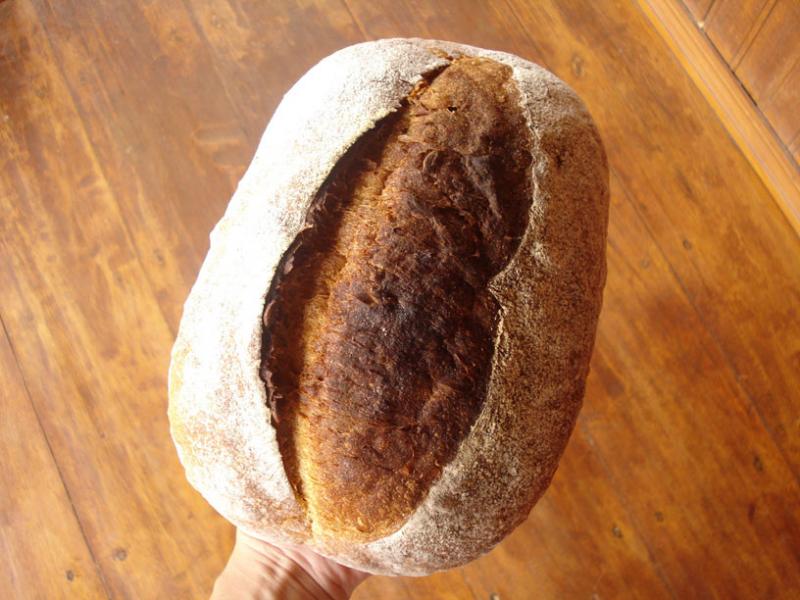 Pumpkin Seed Atta Sourdough Batard, Trial 2
Last Sunday I re-attempted my last formula. I omitted the soaked cornmeal (replacing it with an atta soaker), increased the hydration of the dough, added more stretch and folds, and extended the proofing period of my dough. 

My efforts were rewarded with the above.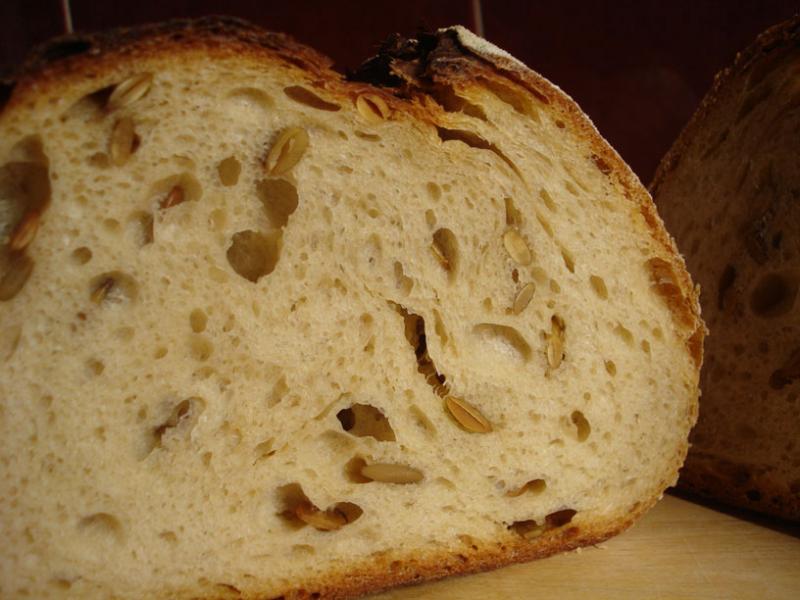 Pumpkin Seed Atta Sourdough Batard (Crumb), Trial 2
Flavour profile: Due to negligence I over-cooked the crust, thus a bit bitter and smells more "roasted", coffee- and charcoal-like. Not necessarily a bad thing. The flesh was subtly sweeter than my last loaf, faintly sour (almost non-existent), and not as dry. Overall, a better, more acceptable loaf but still not good enough.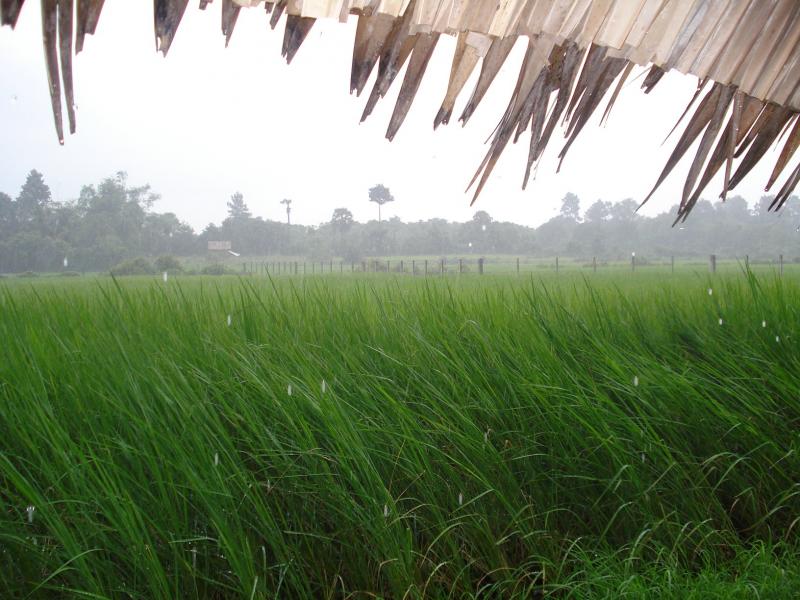 Rainfall at a rice field in Cambodia
What's the purpose of baking bread if you can't share it? I don't know about you, but it's disconcerting to bake something that stems from your heart and bar others from experiencing it.
Good bread is hard to come by here in Cambodia, and I'm keen on propagating my love and joy in the form of sourdough. Perhaps I'll have that opportunity soon.

Best wishes and jolly baking, fellow bakers,

Zita