September 29, 2013 - 6:07am
Troubleshooting flattish loaf - Reinhart's ABED Pain au Levain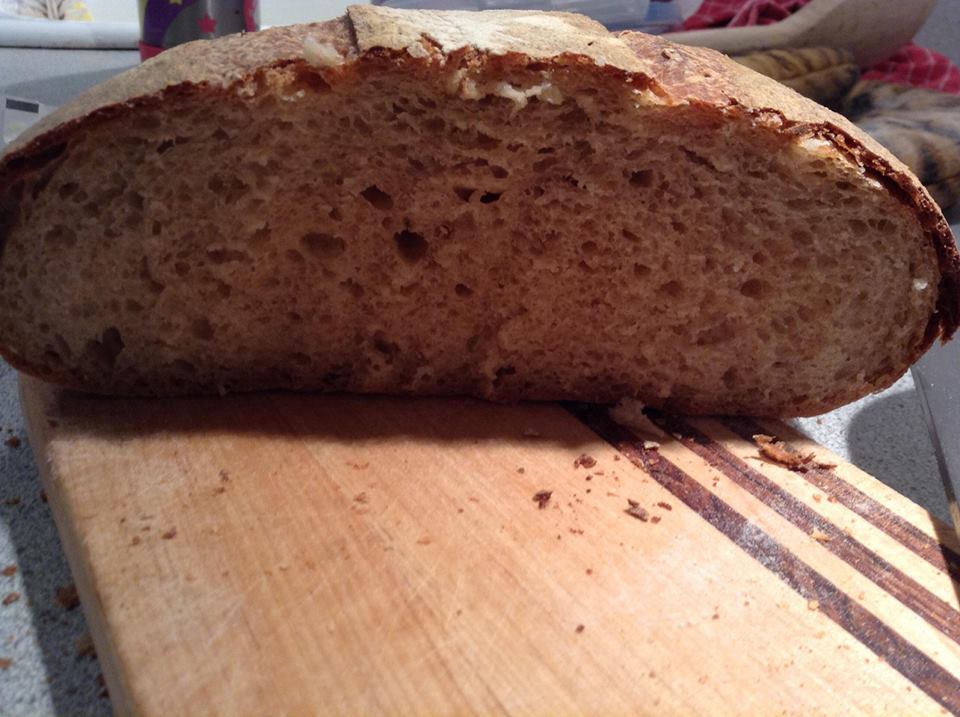 Hiya. I've attemped Reinhart's Pain au Levain from Artisan Breads Every Day several times. I'm used the mixed method, which calls for 2+ tsp yeast in addition to the sourdough starter. Baking after a couple of days cold fermentation, and then after a couple more.  My sourdough is active - I typically refresh it the night before baking, my sponge doubles, and my dough triples in the refrigerator.  Flavor is delicious, and I think I'm getting enough oven spring, but the loaves are a bit flat, and maybe the crumb is too spongy.  The flatness, I'm guessing is caused by one of four things:
1) Not enough hydration: I'm mixing the dough in my Kitchenaid stand mixer with the paddle and then the dough hook.  The dough is very wet and forms a sticky area at the bottom of the bowl, so I add more flour until the dough is still tacky but the dough at the bottom no longer sticks.  I was thinking maybe I'm adding too much flour and it's affecting the hydration levels and I don't know maybe somehow that affects the tightness of the boules or the oven spring.
2) Boules aren't tight enough.  I'm using Reinhart's method as he demonstrates in this video,http://www.youtube.com/watch?v=TtCu9hYGhOU [1] but his dough looks much more hydrated than mine, and his boules definitely look tighter.  
3) His instructions are to take the dough out of the banneton (I'm using a floured towel in a mesh strainer) 15 minutes before baking, but over those 15 minutes my dough starts to flatten out. I know some people take their dough out right before baking... in your opinion are those 15 minutes essential or are they dispensible?
4) Oven spring - I think I'm getting enough, judging by how much the loaves rise during their first 10 minutes or so.  I have a baking sheet below my baking stone and I heat both at 500 for 45 minutes.  I slide the dough onto the stone, pour 1 cup of hot water onto the sheet and mist the walls.
Thanks for any advice.