September 23, 2013 - 6:06am
ross's sourdough given a run
Following on from the visit by Ross and Janice to Challenger Institute for an evening "Introduction to Sourdough" i had asked Ross to bring me a sample of his sour dough culture  so that i might give it a run.
The dough was a 5O% Wholemeal dough that i mixed and allowed a bulk ferment in the cool room overnight and took around 24 hours after mixing,  No stretch and folds  were administered any way it felt good to  quite good to handle although a little sticky but a bit of semolina and flour took care of those problems.
i decided to make 12 baguette shapes and a couple of loaves these were quickly handled and put on couches for another night in the cool room. i came into work early the next morning to put the dough through before my normal start time of 7.45 am. So shortly before 6.00 am the ovens were fired up the dough pieces brought from the cool room  and in the time it took to make a coffeee and the cornflour wash for the dough pieces the oven had reached 220, i chose that temp because as the water is injected the temp drops  about 20 degrees.
i have a long piece of thin ply that i use to peel the dough pieces off the couch and onto the trays, the  3 trays were then washed and seeded and then slashed and into the oven. the other two loaves were then similarly treated and into the oven . the water/steam injection is kept on until the loaves have set and the first signs of any colour appearing the temp  was set to 200 for the rest of the bake. i even used the exhaust facility on these ovens to try to get a really crisp crust and it does seem to have done the job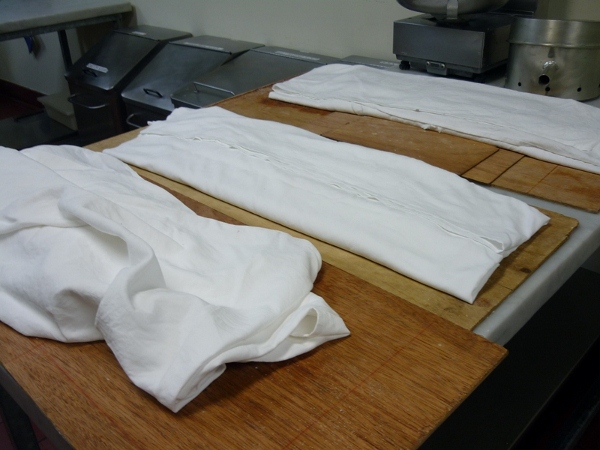 on the couches on the boards out of the cool room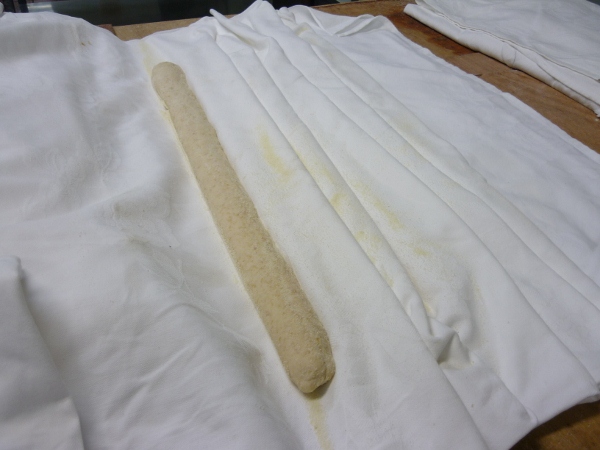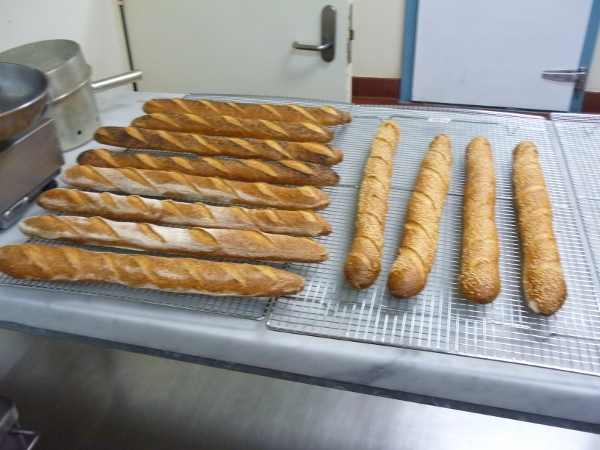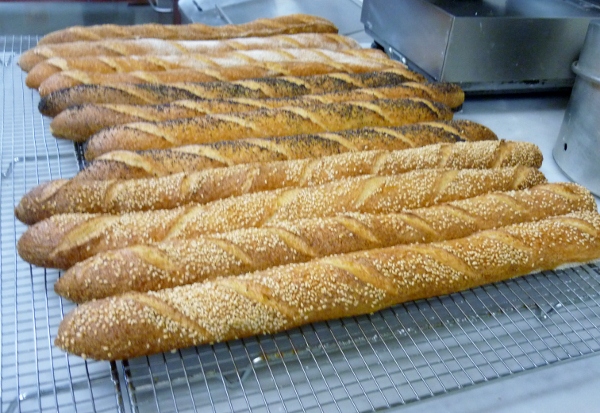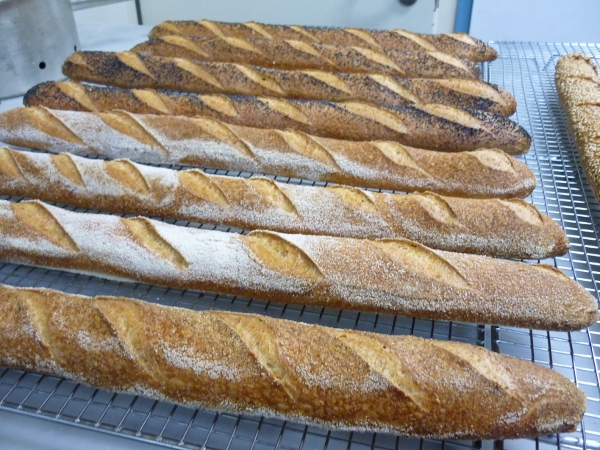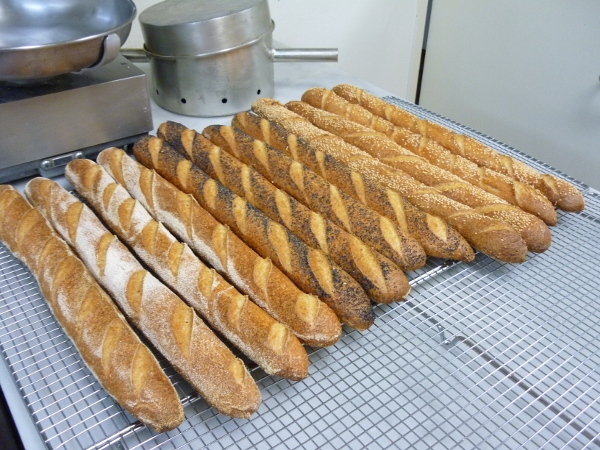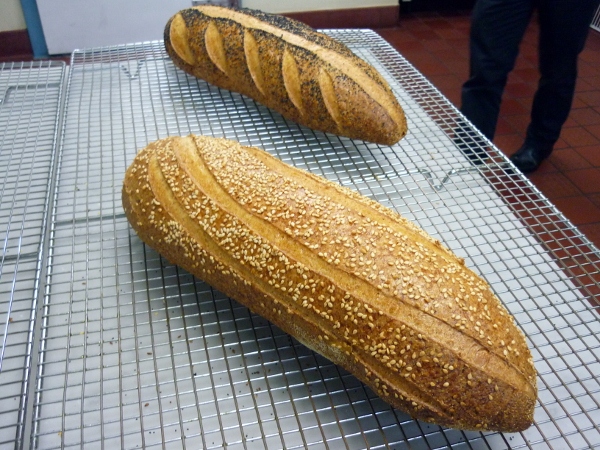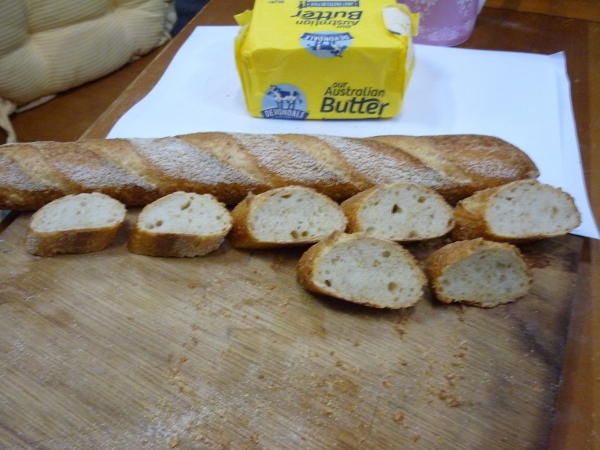 All in all  quite pleased with the sample there Ross It made some good bread and i will probably use it again soon, my one tomorrow though!
kindest regards yozza