September 5, 2013 - 3:34am
Pointe-à-Callière Miche using Atta flour
I've been skeptical about the performance of Atta flour in hearth breads. Atta flour is a high extraction Indian stone ground flour used for chapati flat breads. Last week, I picked up a 2 kg bag of the flour from a store, and decided to give it a try in a Miche. I've baked the recipe Pointe-à-Callière from Hamleman's book numerous times before using my home made high extraction flour, so I thought it would be fitting to try Atta flour in Hamelman's Miche and compare the results.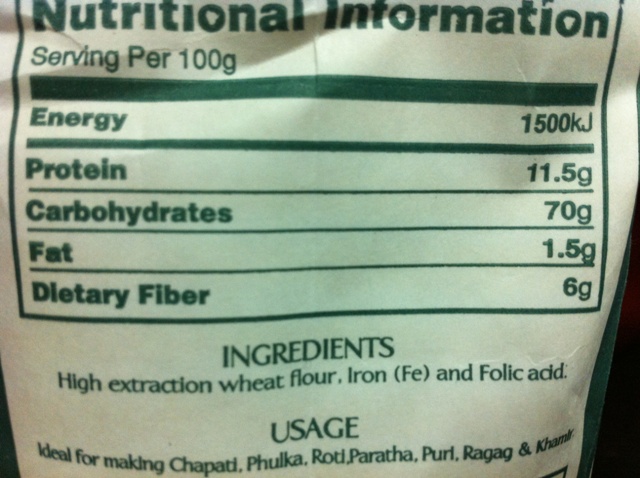 The flour is soft, and contains tiny specks of bran and germ, which I believe sums up to anywhere between 85% to 90% extraction. This is a photo of the flour's texture (left) as compared to bread flour (right).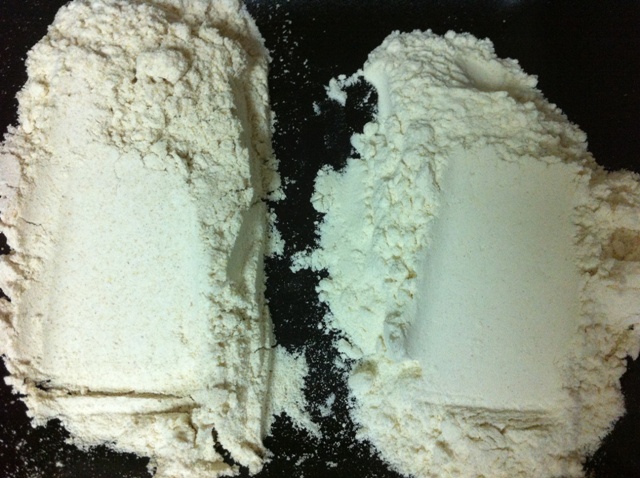 The dough behaved almost identically to the high extraction wheat flour I used to make at home by sifting freshly milled whole wheat flour ; only the home made version is softer and has a golden color.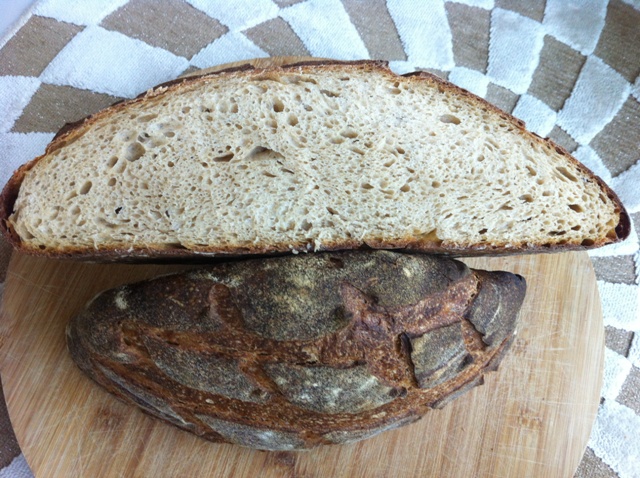 I was really surprised by the aroma, flavor and results! Excellent, to say the least. I could not discern the difference in outcome between this bake and the previous ones. What a joy! I have had high extraction wheat flour at my disposal all these years without taking advantage of it.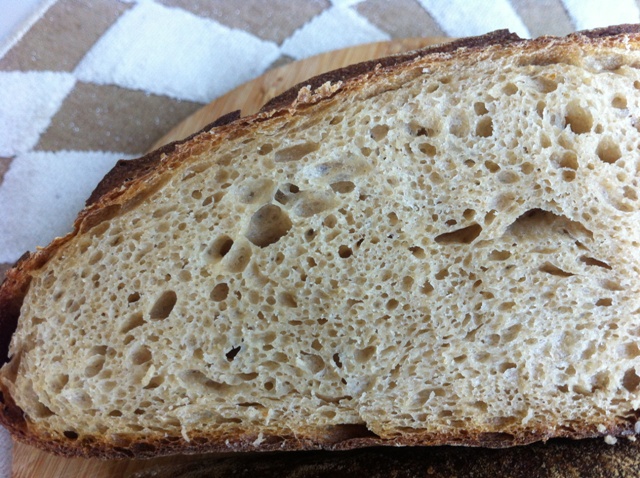 The flavor is sweet nutty, and slightly sour. The crumb was slightly moist and soft, with a caramel nutty crust; all I wish for in a Miche. I encourage anyone who has access to this flour or a similar one to try it as high extraction flour in hearth breads, you will not be disappointed.  
-Khalid