September 1, 2013 - 1:55pm
We 3 gmas baked JoeV's sandwich thins and...
I didn't post last week when we did the bagel bake... didn't get to it and then it was time to do the sandwich thins... so decided to throw it all out there in this post. We have been having fun doing quite normal bakes... but coming up this week will be the Sweet Potato Challah.., ah, braiding... Helen is our artist on this one... hope mine at least LOOKS like a braid.
Here are the pictures on the sandwich thin bake..and the bagel bake.. Helen's sandwich thins right out of the oven are pictured as the lead-in...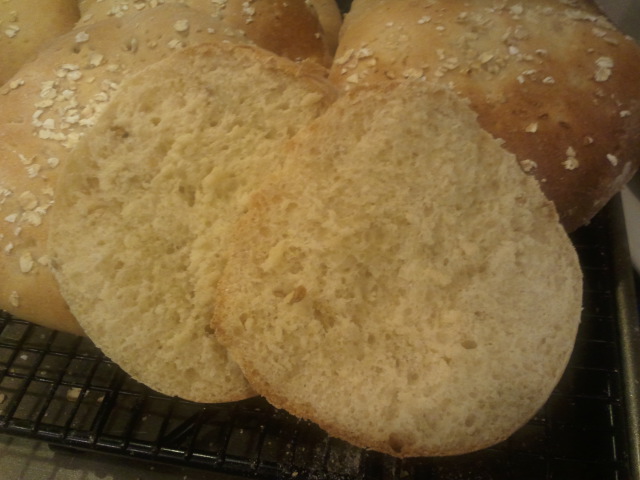 Here is Helen's crumb shot. Very nice looking bread. The great taste is almost visible in this picture.
And next is a beautiful picture of Helen's bagel bake. Poppy seeds and Sesame seeds, oh my! Lovely! Looks like the hands on the cover are trying to grab one...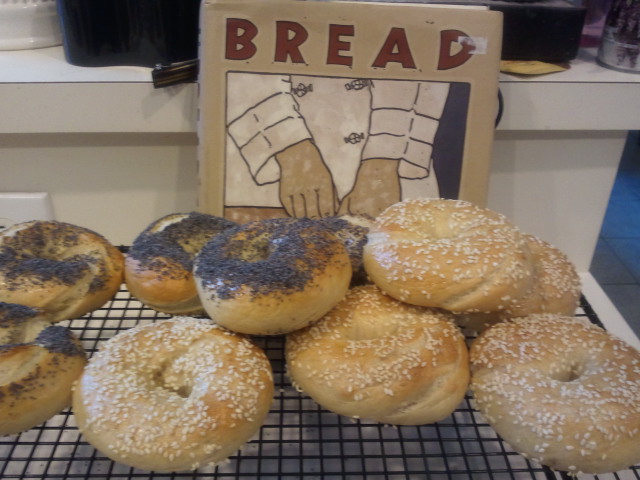 Barb made a sandwich loaf, some flatbread and the sandwich thins... She used the same dough and tweaked it, with a little of this and that. Had a few things in the pantry that got tossed in... it all turned out beautiful.
This is the loaf and one of the flatbreads.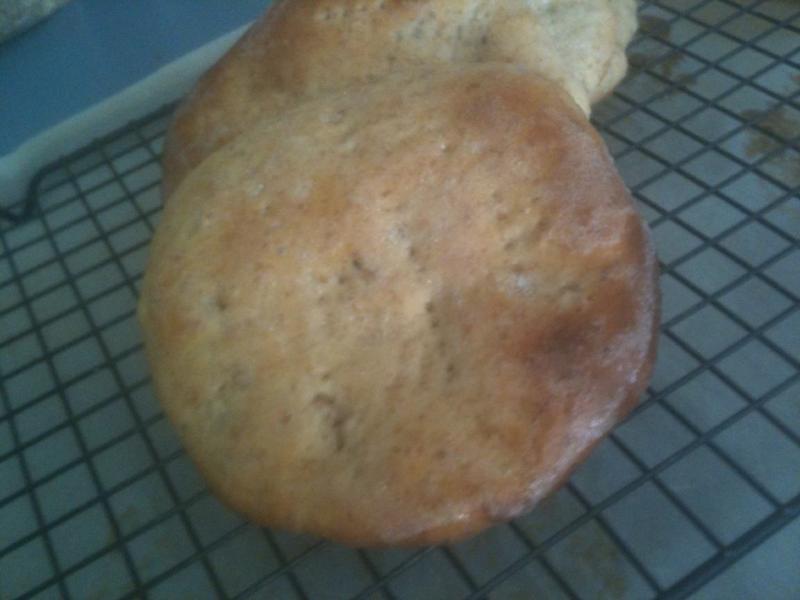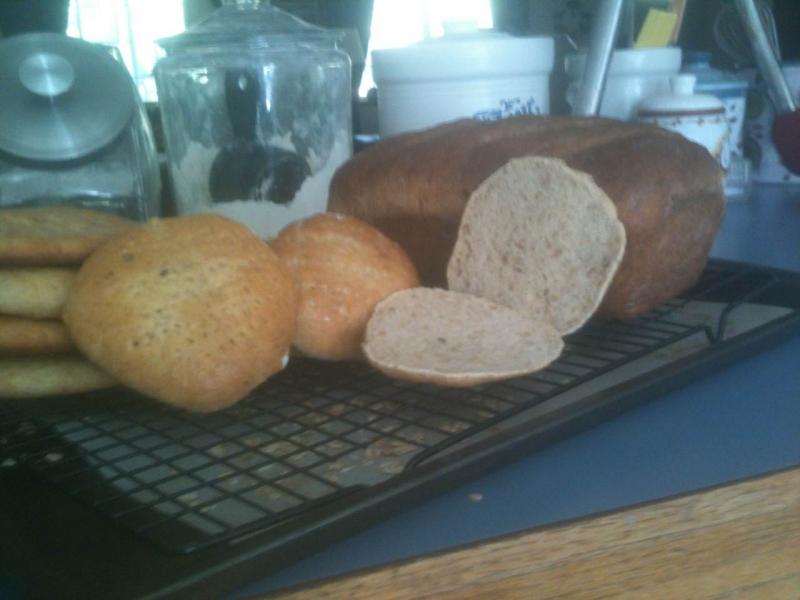 She must have treated the kids and grandkids with the bread because the next day she made this loaf with a cinnamon swirl.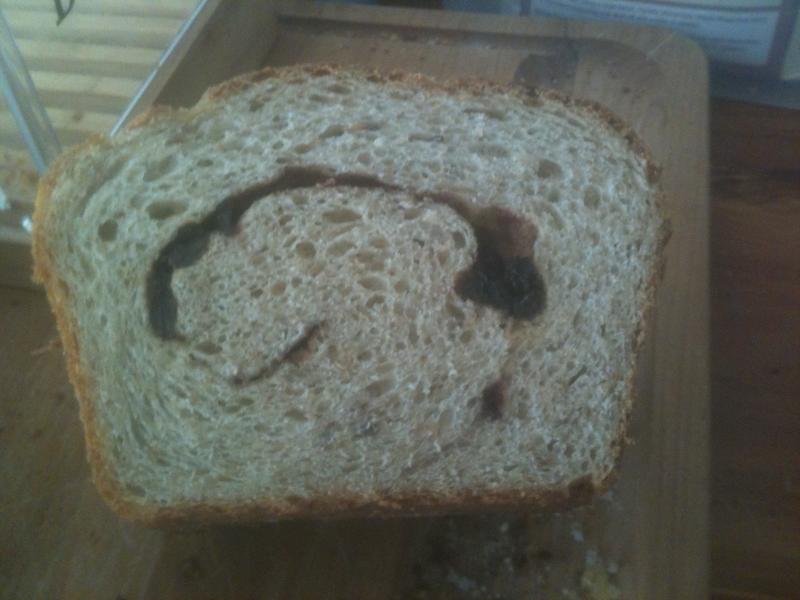 That swirl is all full of raisins and good stuff. And Barb's bagels....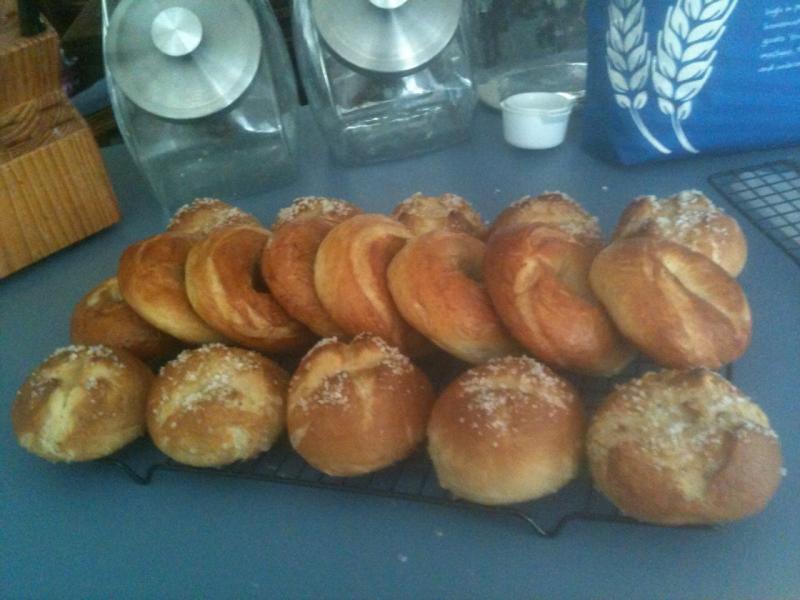 As you can see Barb made hamburger buns and bagels... multiple uses and multiplied joy! 
My pictures are next ... Sandwich thins first... I have made these before but I really love JoeV's recipe, the dough was so soft and just very nice.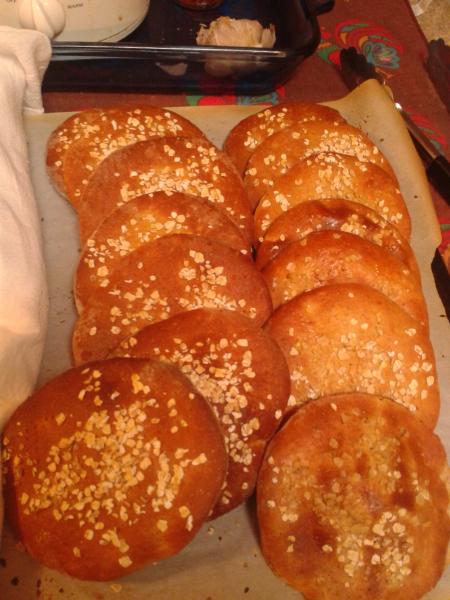 These are really marvelous! I made scrambled egg and cheese sandwiches for breakfast and they were really good... they are nice and soft, just thick enough to slice in half... and still hold up as a great bread. Love them.
My bagels turned out really nice, soft, yet chewy with really good flavor.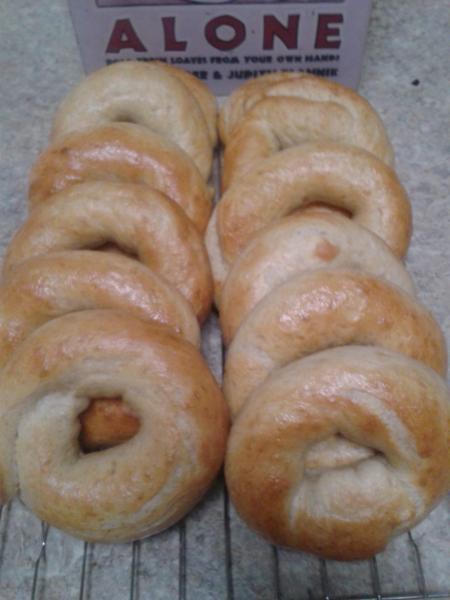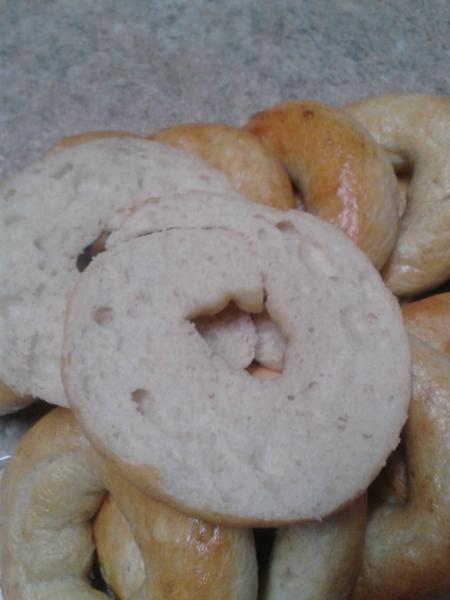 All in all, a great two weeks with my sisters... great discussions, texts, and pictures going back and forth. Thanks for looking to see what we baked.
Happy Baking!
The 3 gmas, Barbra, Helen, and Diane