September 1, 2013 - 3:06am
A week ago i started my own starter, the wild yeast starter i found here. After a week, my starter looked a bit like an ADHD-starter. Very active, bubbles, smelled nice so even though i planned on baking after 14 days, i already baked something.
And... wauw. Amazing! The taste, the texture... i am in love. I made a Norwich Sourdough, an easy first-time sourdough but one that i will continue to bake.
Some pictures; before final rise overnight in the fridge: 
Next morning; time to bake!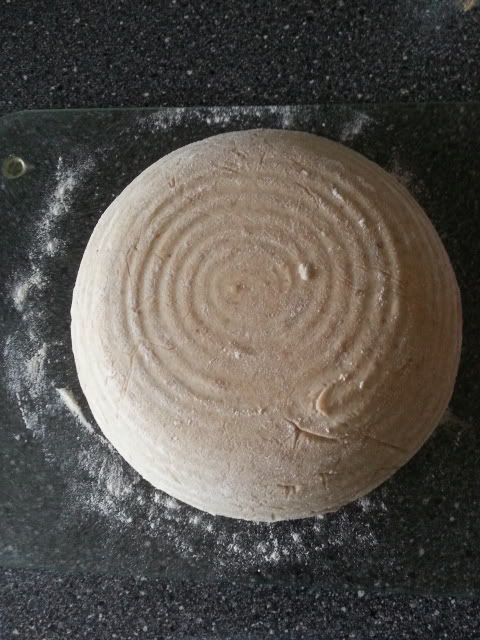 Tadaaaaa!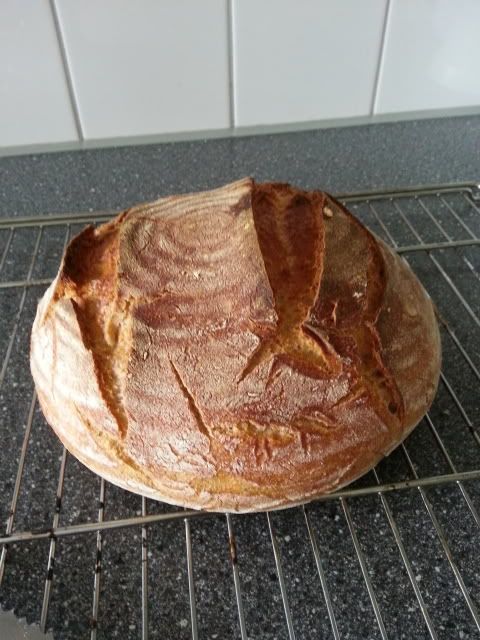 My house smelled so nice, but i had to leave for some sunday-morning sport... knowing to find fresh, cooled-down bread when returning home :-) .
For the crumb-fanatics: