100% whole wheat sandwich bread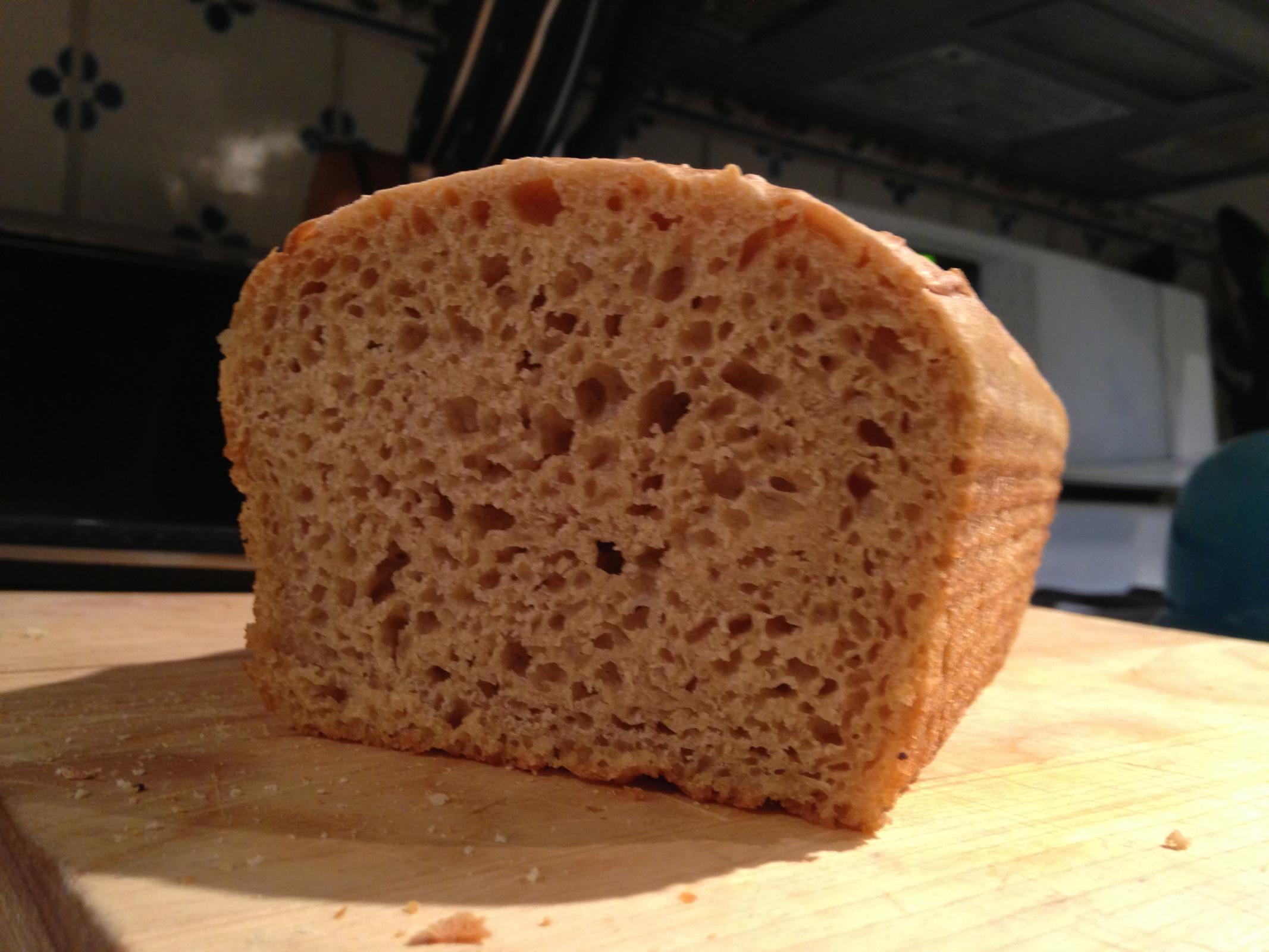 The gloppy dough did not inspire confidence; the kneading was messy; but this whole grain dough made with coconut oil and a little honey turned into a beautiful, tasty sandwich bread. Sometimes you have to cave in when family demands and leave the pure path of flour, water, salt and yeast (preferably natural). A nice and healthy bread for the back-to-school season.
Bread #32 [1] is lovely. (It's almost-identical twin of bread #31, not so good).