August 14, 2013 - 12:28pm
Last Wednesday me and my wife have decide that Thursday is going to be Pizza Night!
Both of us simply loooove pizza. For me it's my favorite food, the one I can just can't get enough of (if it is good). the perfect combination of dough,tomatoes  and cheese. This time the pizza night enjoyment was doubled as the dough came out prefect (on my opinion). And the pleasure of eating was spiced up by the fulfillment from the success of a good bake!
Here are some pictures flowed by the recipe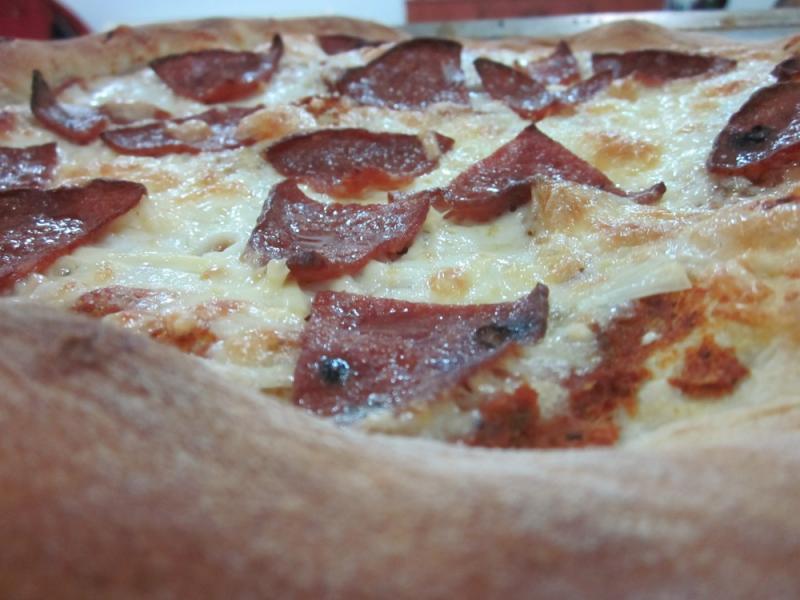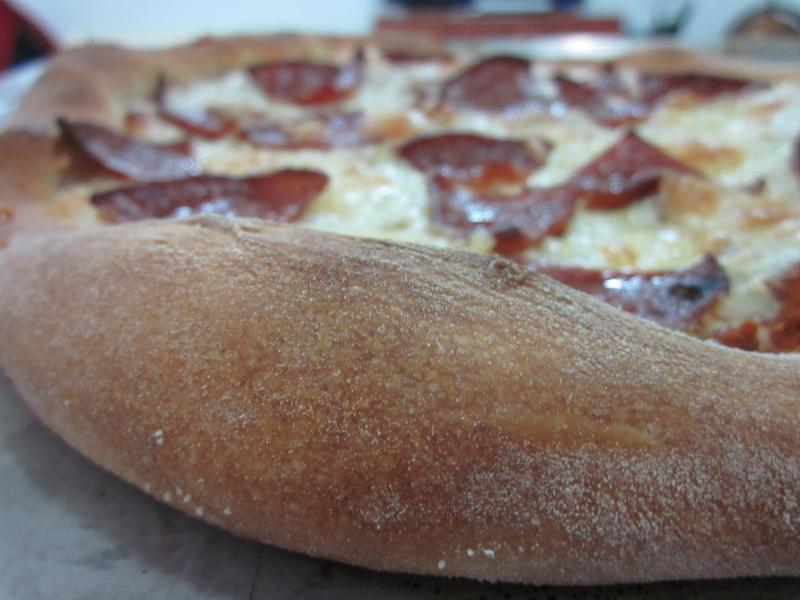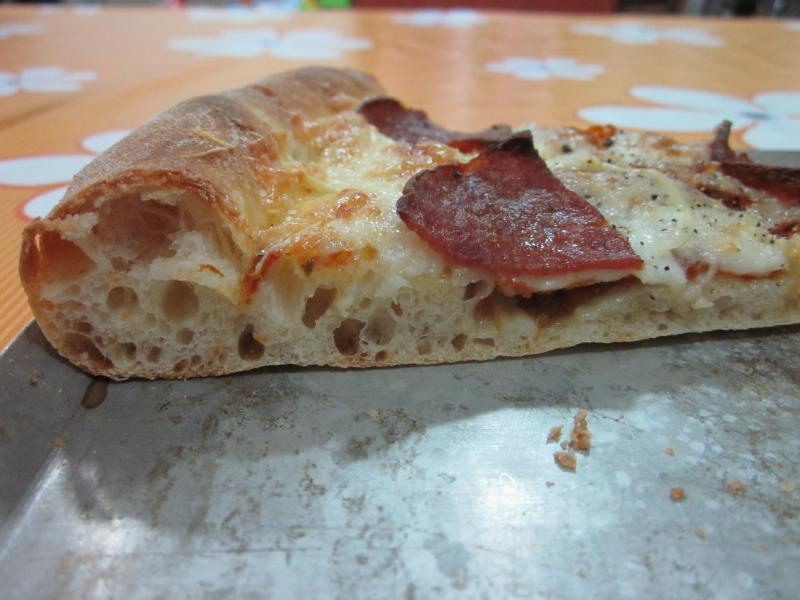 Formula: 
2 Cups BF
2 1/2 Cups AP
2 TSP Salt
1 TSP Instant Yeast
1/4 Cup Olive Oil
1 3/4 Cups Water (Ice Cold)
1 TBS Sugar
Technique:
1.Mix all the ingredients in a stand mixer for 2 minutes, or until a uniform mess is formed.
2.Knead the dough for 10 minutes to a medium-high speed.
3.Proof the dough in the refrigerator for at least 8 hours of up to three days.
4.About 1 hours before the bake take the dough out of the refrigerator, divide to 4-5 balls and let them rest of a floured work surface. 
5.While the dough is resting preheated your oven to 260 C with your favorite baking stone.  
6.Shape one ball at a time to a pizza, to it up and transfer to the baking stone using a peel dusted with flour and cornmeal.
7.Bake for about 9 minutes, and eat straight form the oven!