. . . just rolled in to flavour town!  This is one of the nicest tasting loaves I have ever produced.  I am totally hooked on sourdough now, am using dabrownmans excellent SD methods of work and am achieving the best tasting bread I have ever baked!  THANKS dabrownman, you are DMAN!
My next project is to re-bake all of my favourite recipes dman style in sourdough!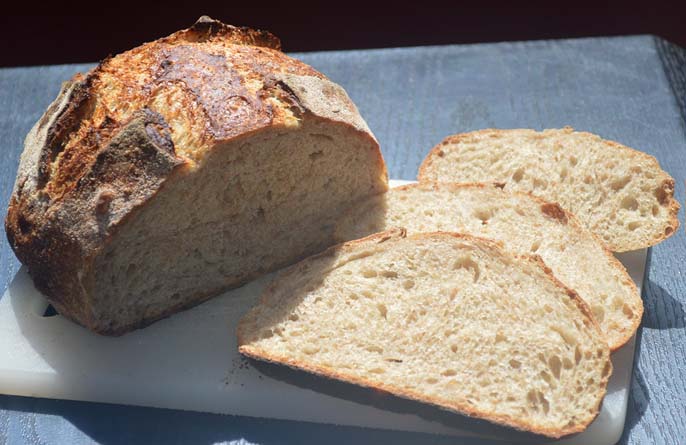 60 grams 100% levain
195 g bread flour
30 g whole wheat
45 g organic rye
210 g water
1 Tbs honey
1 Tbs oil
1 tsp salt
Autolyse WW and rye in equal quantity water for 7 hours, then add bread flour the rest of water and auto another hour.  Mix, develop dough and bake.  I baked this loaf in a dutch oven covered for 20 minutes @ 500F and a further 10 @ 450F convection uncovered, rotating the DO @ 5.  This recipe made a really nice sandwich loaf!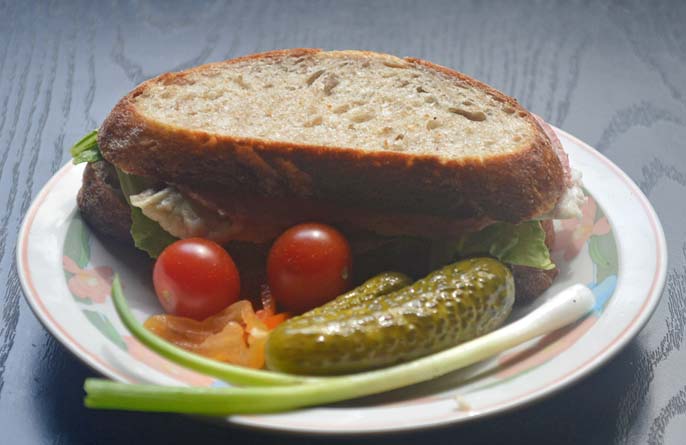 Regards, Brian