PR's Whole wheat Pita bread
I have baked two breads this past weekend, Whole Wheat Pita, and David's San Joaquin SD. The whole Wheat pitas, however, were the new favorites after I have finally had success with them.
The whole wheat Pita bread from Peter Reinhart's (Whole grain breads), and pitas in general have had me intimidated for quite some time. Simply put, they never puffed well even on hot stone, rendering my efforts futile. Not anymore, I learned few tricks from youtube on how to bake pitas and have them puff on stove.
I have made my biga with a sourdough starter, and retarded the bulk dough in the refrigerator for 6 hours after adding 1 tsp of instant yeast - 4 grams (Thanks Karin, and Janet). The cold overproofed dough was divided into 8 pieces, rounded and allowed to rest for ½ an hour. The rounds were then flattened into discs and rolled into pita shapes. 15 minutes later, a flat pan was heated on medium range stovetop while a round wire mesh was placed on a larger range. This is a youtube video demonstrating the process [1].  (Mind the steps, they won't puff properly if you overly cook either side). Although the video's title is roti/chapati (Indian breads), it works just as well for pita.
90% of the pitas puffed perfectly, something I have not achieved in the past. I was delighted!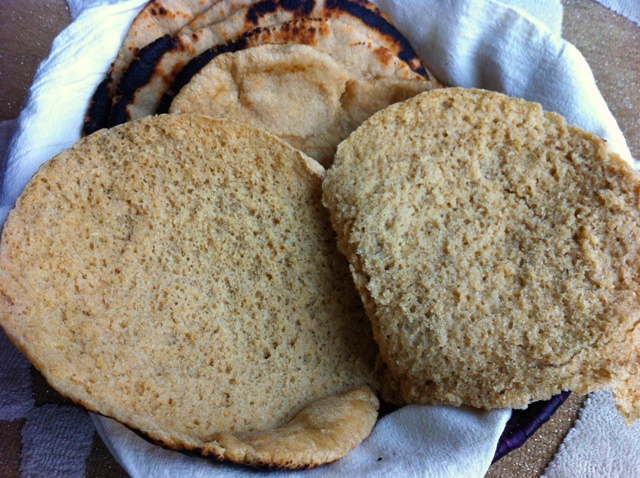 Being from the middle east where Pita bread is staple ,my household were happy to have some authentic pitas at last ,after numerous failures. They were nutty, and soft with a hint of sourness from the biga. I will be making these again.
I also baked David's San Joaquin Sourdough. This is one fabulous bread, even without the full 18 hour retardation.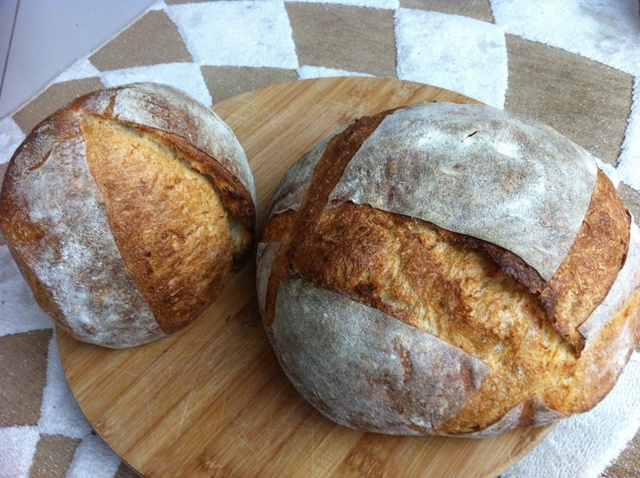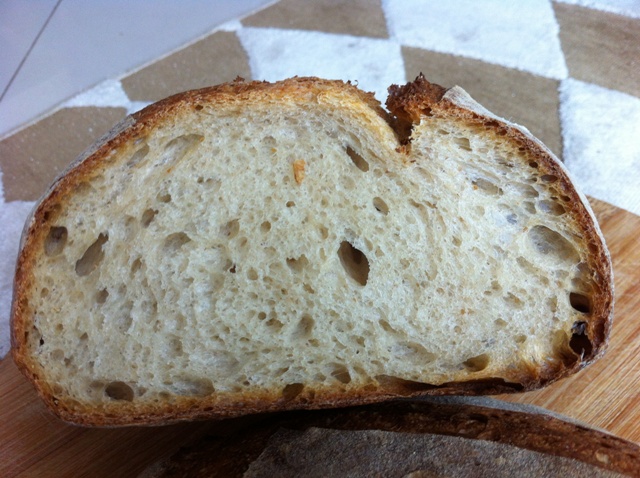 -Khalid