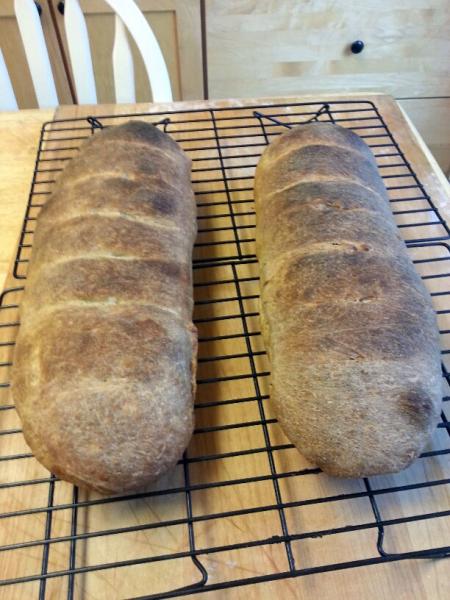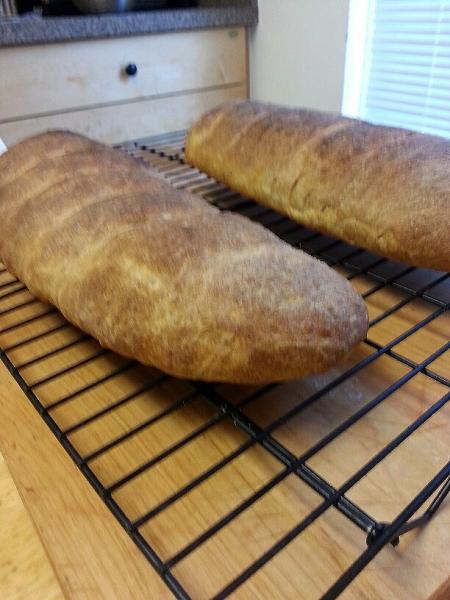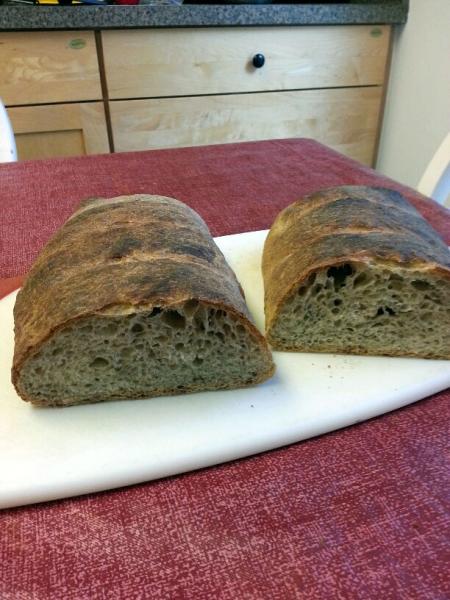 This is the results of a sourdough rye I created, using the "Caraway Rye" recipe from Fundamentals of Classic Bread Baking but adding 3 oz. of liquid sourdough starter to the rye levain.
I am having 2 minor problems:
1. I can't make good slashes in the dough. Maybe this is from using a sharp knife instead of a lame? The dough always tears before I can make a deep cut.
2. The loaf spreads out during proofing even though it was in a couche. The dough was rather sticky and soft during the ferments, would added more flour have made a stiffer dough? How to keep the dough from spreading out during the final proof?
Those are really minor problems because the bread was light and fluffy and tasted GREAT!