Update on dense crumb post - progress!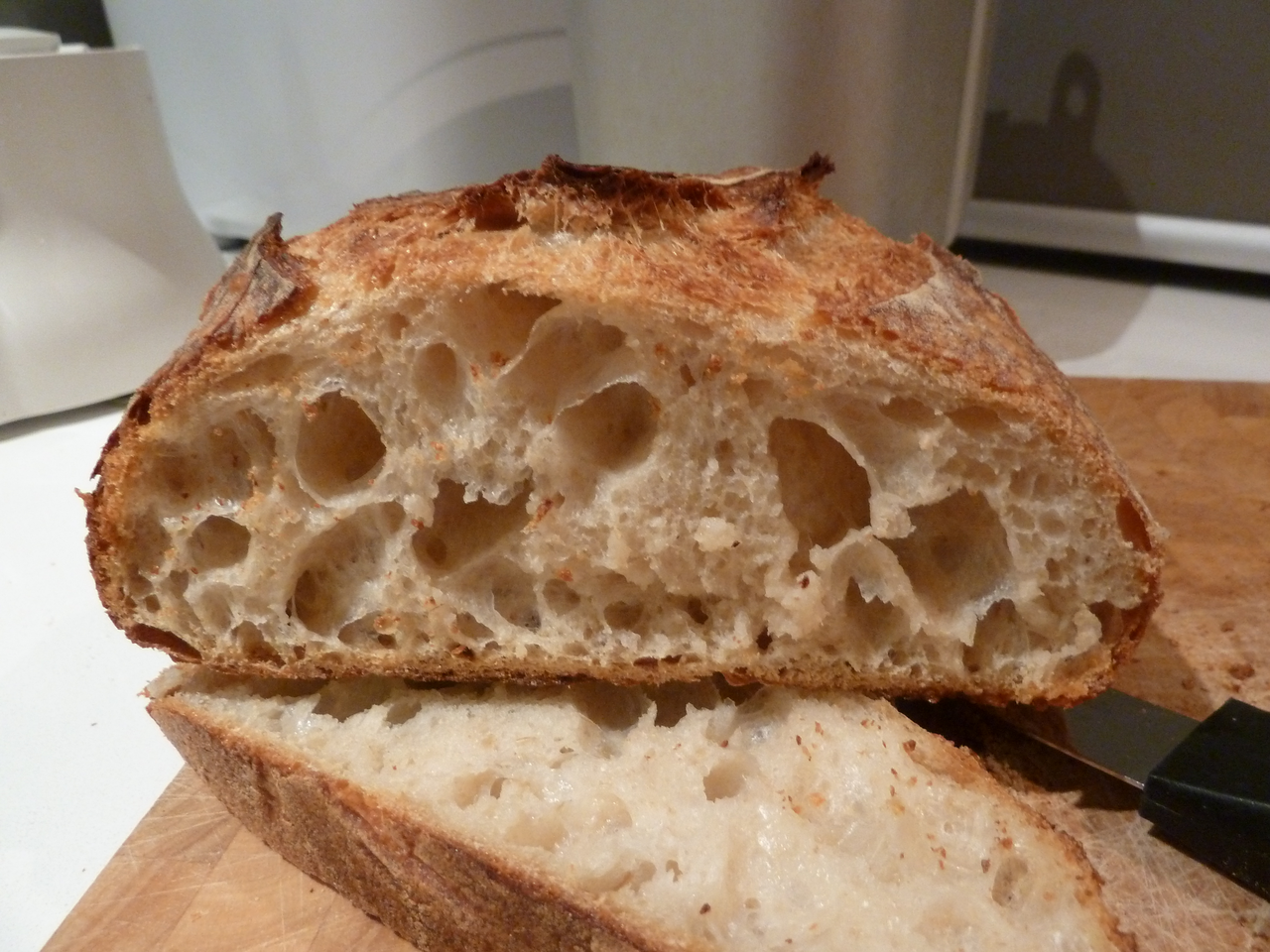 I recently had a problem with the middle of my Tartine boules being too dense, as I posted here:
http://www.thefreshloaf.com/node/34108/dense-crumb-only-middle-loaf [1]
I decided to try shaping as gently and simply as possible, and seeing how they turned out. I made a half batch, so each loaf was half the size of the ones in the recipe, so that I could practice without worrying about messing up a big loaf.
I used a minimum of flour, just enough to prevent sticking to the counter but not so much as to interfere with the folds cohering during final shaping. After turning the loaves over from their preshaped rest, the top (previously the bottom) was still somewhat sticky and this helped the folds join together nicely. I took my time, tried to work decisively, only doing the motions I thought were absolutely necessary. I stopped when the loaf looked acceptable, resisting the urge to keep going until it looked perfect.
The result, I'm pleased to report, was very much more than acceptable, both visually and in taste. I think sticking to a single recipe until you are happy with it is a good way to go, rather than jumping from recipe to recipe too often as I've done in the past. I've done batches of this bread 4 times now and it's helped me become more familiar with the dough's characteristics at each stage of the baking process.
Here's a picture. Who can resist a picture? (okay so the picture's at the top)