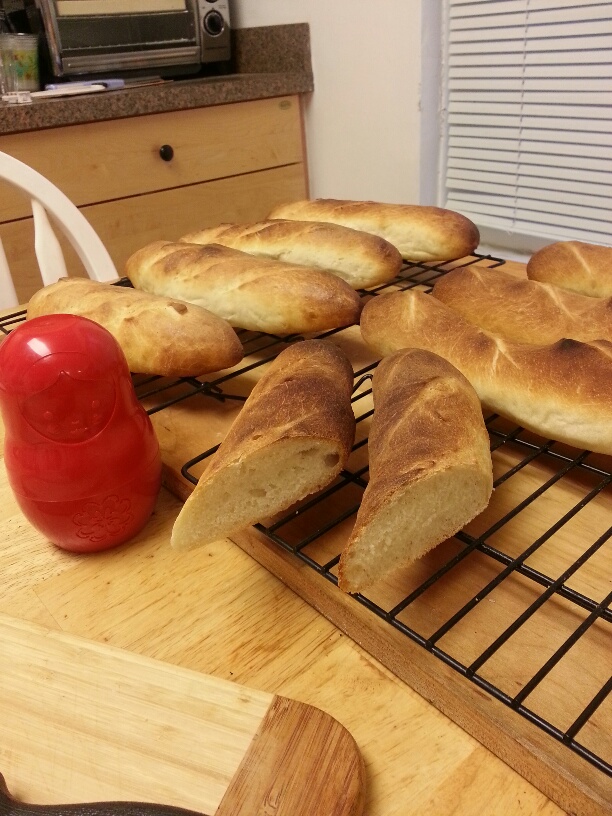 Hello bakers!
I just discovered this forum and found some great advice. I have been trying to make sourdough baguettes. My first attempts resulted in horrible-looking pale gray things hard and heavy as baseball bats. I also had some difficulties transferring the shaped loaves from the couche to the baking stone, I can still hear that sickening sound plop! plop! plop! as they slipped out and landed in a pile. I frantically tried to separate them and meanwhile the oven lost like 100 degrees.
My main problem is maintaining the oven heat. I found that if I spray the oven walls to create steam, that cools the oven down very fast. The results in the photo were achieved by spraying the loaves before putting them on the baking stone (using a parchment, I avoided the sloppy landings). Opening the oven door to spray steam--cools down the oven.
So my question is, how to achieve a steam environment without losing oven heat?
The recipe used to create the loaves in the photo is "Poolish baguettes" from The Fundamental Techniques of Classic Bread Baking.