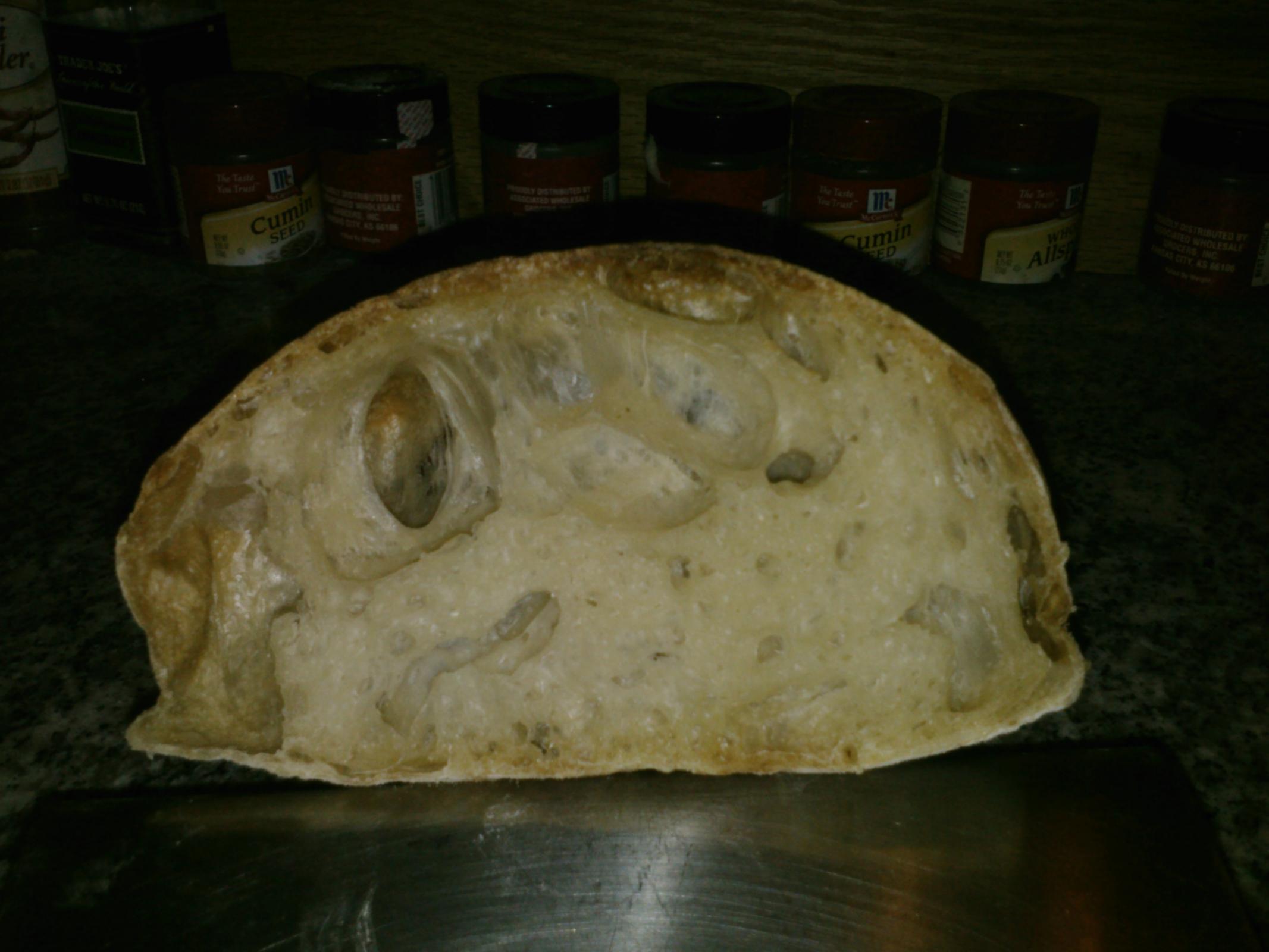 This is the result of about a month's work. Started as ciabatta, but ciabatta means "slipper" in Italian, and I'm nowhere near on the shape and not going to get there. So I'm calling it pane rustica.
Started this loaf with a poolish (100g ea of flour and water), with an additional 100g of flour in the dough and 78% total hydration. Just enough bread to hold the holes together.
Baked in a Sharp Carousel, a countertop combo microwave/convection oven. Doubt I'll get to heaven on the crust color, but I'm there on the holes. Crust is thin and crunchy; crumb is what good rustic breads are all about: chewy.
The pleasure of bread comes from the chew - 
Formula:
for the poolish
flour 50%
water 50%
yeast, a trace
for the dough:
all the poolish
flour 50%
water 28%
salt 2.5%
yeast, a trace
This one likes long slow proofing. I use KA Sir Lancelot (14% gluten) and three stretch-and-folds (last before shaping). Minimal handling. Baking on pre-heated firebrick.
This is repeatable.