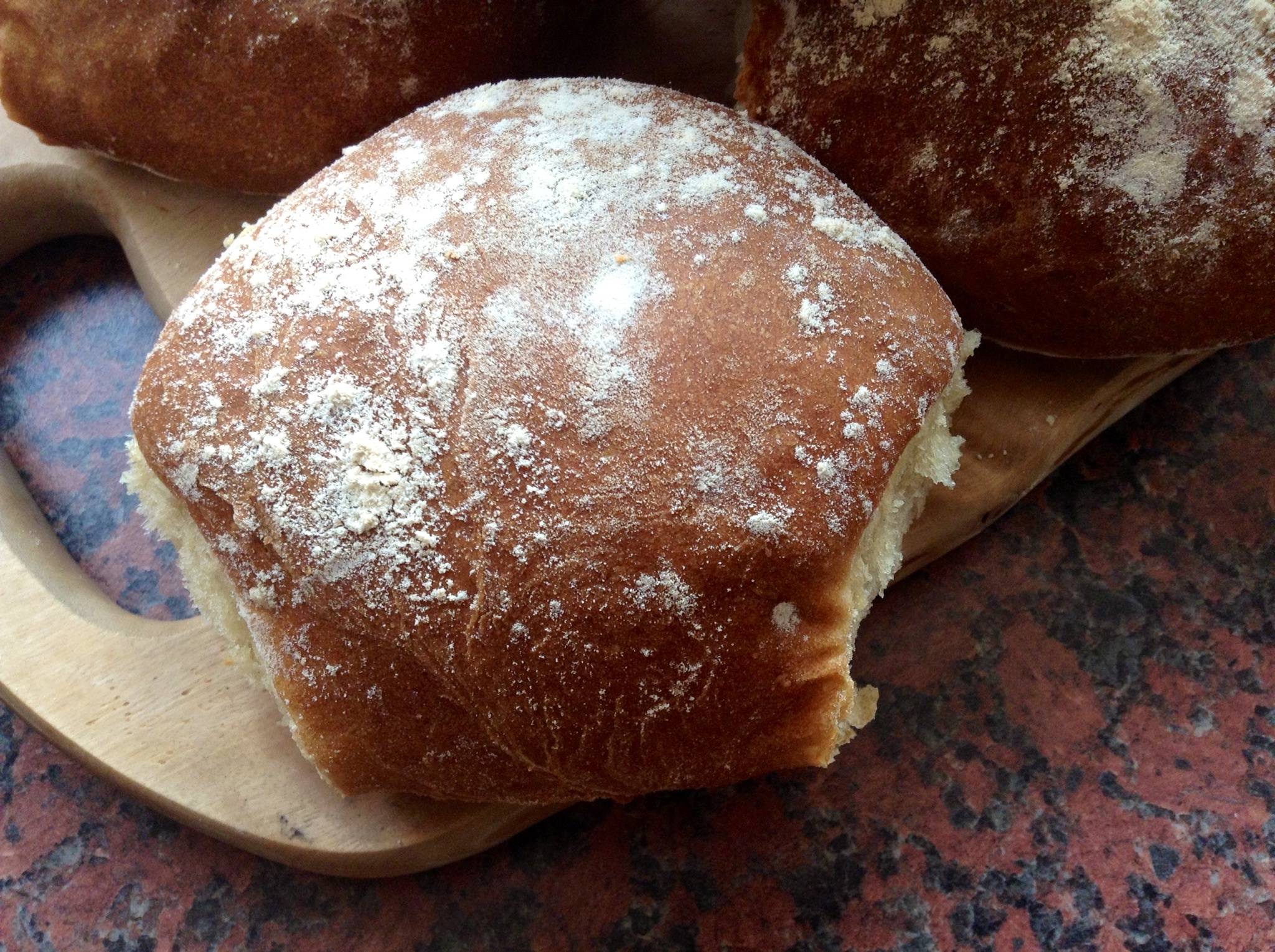 After my brioche brick disaster I was keen to get back on track with some bread that would be useful and also something that an amateur (as I am), should surely be able to succeed at.  I decided to do some soft sandwich rolls and thanks to the tip from davidg618 (Thanks very much for that), I used a Dan Lepard recipe: 
http://www.guardian.co.uk/lifeandstyle/2007/oct/06/recipes.foodanddrink [1]
Simple ingredients and gave the following results:
Ready for the oven
Nice big rolls
They are very moist, perfectly soft and look very inviting. The dark crust is an interesting aspect (maybe because of the sugar in the dough or the high bake temperature?), but a great aspect to the white dough.
Here is the crumb shot.
Now I completely understand there is nothing special to this, but I think the moral of the story is important to myself and other novice bread making colleagues. That is when things go wrong, take a step back and do something easy/easier to regain a little confidence and then dive in again. I now feel sufficiently happy to try my next artisan loaf and hopefully will use a little regained confidence and experience with dough to make more progress.
Happy Bread Making
Andy