Hard to know what to . . .
. . . bake on a day like today.  I baked cheese bisquits from PR's ABED. I'm afraid I haven't had much appetite these past few days as the southern half of my province, my town and immediate nieghborhood have bee hit hard by record flooding.  My first thought was to bake something up for the troops in the 'hood, but they were gone by the time these were out of the oven.
The first photo shows my home on Grotto Road, Canmore, Alberta, Canada, looking soouth east: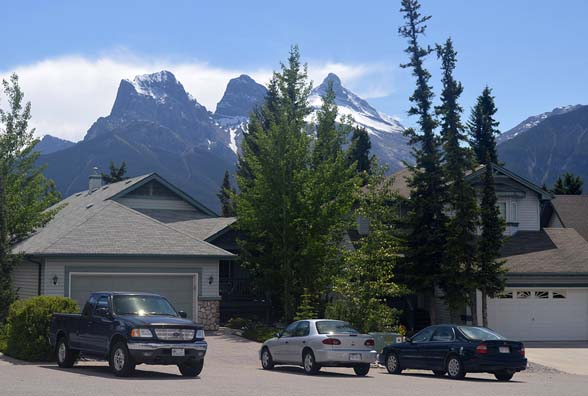 The next photo looks south west.  These homes back on to Cougar Creek.  Please note the police tape: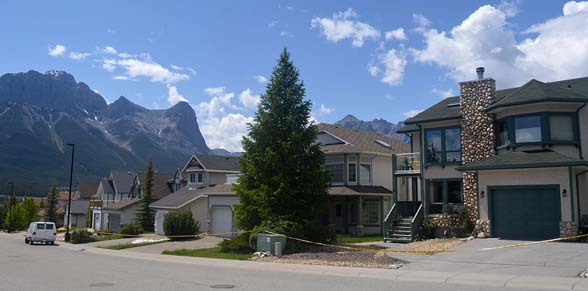 This photo shows why the police tape and mandatory evacuation for those families was made: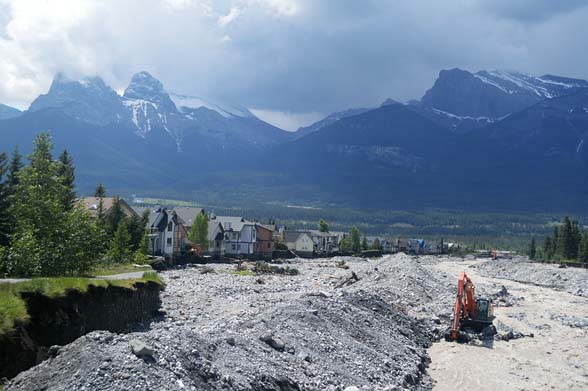 By this time Saturday, 8 huge shovels had been working nearly 72 hours continuously to try and save the houses. Sadly all but 2 of the houses visible on the left are deemed NOT fit for habitation and are in danger of demolition.
For 2 days I defied the evac order collecting rain water to filter, boil and use.  We had electricity the whole time and after 3 days, the gas is back on and I can pack up my old Coleman camo stove: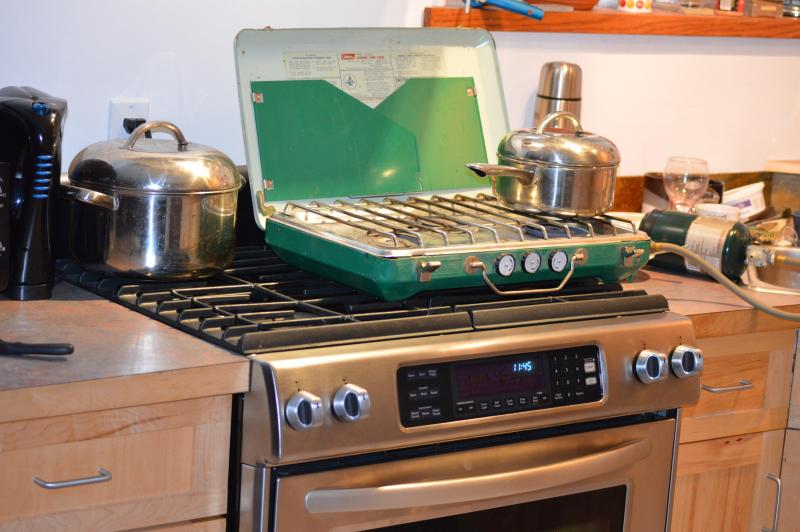 Happy baking folks and ALWAYS appreciate the bounty of what you have.  It can be taken from you at any time.
Happy baking folks, Brian  :-(