Farmers Market Week 5: Cherry Almond Batard
 Went with something similar to a classic loaf you'll find in an artisan bakery.  This was an old recipe I had on the computer from a couple years ago that I increased the rye to 20% from 10%.  I may even go further or add some wheat to the party next time.  
So I knew I'd run into troubles somewhere along my way.  Had a lucky first few weeks.Today my loaves were a tad overproofed but more troublesome they were sticking to my unlined bowls.  Had they not been sticking the proof may have worked out better. Guess my fridge at home is moister than what I'm used too.  More Flour next time.  Live and learn.  All things considered though they collapsed a touch on my peel but bounced back well on the stones and I'm seeing signs of good steam happening.  Recipe includes a couple minor changes for improvement.  Mostly going straight to retarder after shaping and not letting them proof for a short bit at room temp.  I'd also consider adding some wheat next time to add a bit more flavor.  Not bad though.
Cherry Almond Batard.  2 - 725 g loaves
Mature Starter (100%)  116 g
H20                               478 g
Strong Flour                  371 g
Bread Flour (malted)     166 g
Rye (fresh milled)           156g
Sea Salt                           15 g
Instant Yeast                    2.5 g
Dry Tart Cherries             55 g
blanched slivered                                                                                                                                                                                             almonds, toasted              55 g
Zest and Juice of 1 orange
----------------------------------------------
1)  toss cherries with orange juice and zest and let sit for a couple hours
2)  Autolyse: 1 hour
3)  Add starter and mix in slightly.  Add yeast and mix until homogenous.  Add salt til combined.  Turn to speed two and devlop to medium consistency.
4)  Add Cherries and Almonds and mix on speed 1 until well distributed 
5)  Bulk ferment 2 1/2 hours (3 stretch and folds at 20 minutes)
6)  Shape and either proof for 2- 2 1/2 hours and bake or retard immeditately overnight
7)  Bake with steam at 480 for 12 minutes.  Vented for 20-25 more.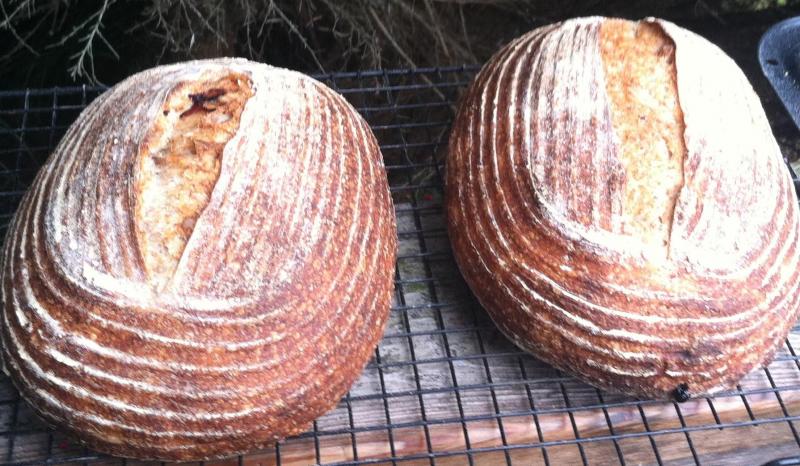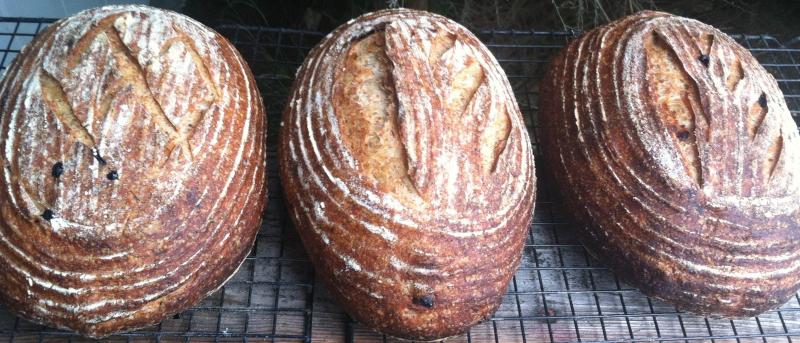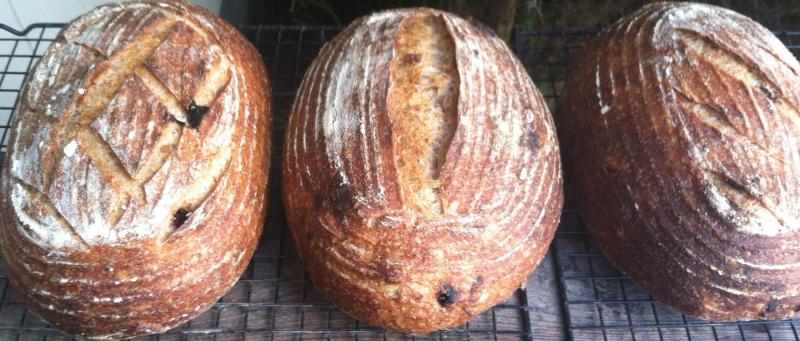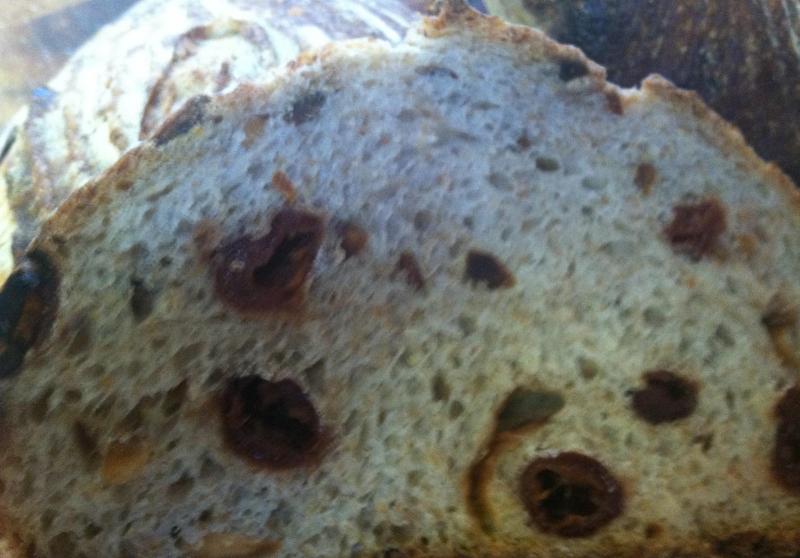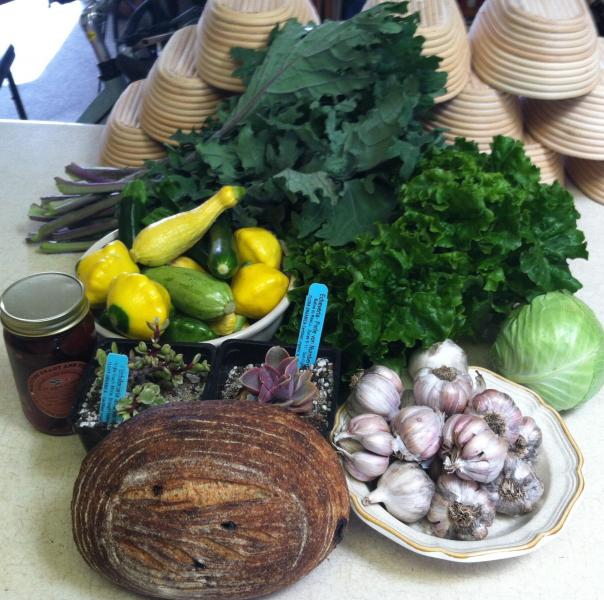 As you can see the bread wasn't taking kindly to scoring which I did oh so lightly . I'm happy they turned out at all and were still tradable and tasty loaves.  Bounty this time is some Kale, Lettuce, fresh garlic, pickled beets, more ice plants, zukes, and a farmers very first of the year tiny cabbage.  What next?  
Happy Weekend and Baking all
Josh