In my quest to make nice Gluten Free bread I was able to take another few steps forward.
I concentrated on developing a good starter and had some interesting experiences along the way.
The flours of choice were Sorghum, Buckwheat, Brown Rice and Qinoa.
The starters were set up from scratch. With Quinoa I also used Rye sour for inoculation.
Sorghum: This starter turned out to be very lively. Having never had a Sorghum starter beore I couldn't quite assess the smell. I baked a loaf of Sorghum bread with this, and the horrible smell made it very clear: I had tended a leuconostoc colony.
The texture was not bad - I learned something about handling along the way, and the potato starch glaze worked well.
Tried pineapple juice with the starter, but lost my patience. I will try with freshly milled Sorghum at a later date.
Rice: I had some experiences with rice before, and my findings were similar: easy to start, but hard to maintain.
Buckwheat: I found that buckwheat ferments to something quite acidic while not producing a great deal of gas.
Quinoa: That's the one. A stable culture developed very rapidly. 12 hours after refreshment (100% Quinoa 100% Water 20% Quinoa Sour) the pH is at 3.9. It tastes fruity and sour, with a bit  of the taste of raw legumes.
This starter also works very well to inoculate other grain starters.
With this starter I made a bread to test its powers (see main picture):
Bread flour 70%
Quinoa 30% (from Quinoa Sour 100% HL)
Salt 2%
Water 66%
The dough was very sloppy, it was hard to develop any gluten. The Quinoa sour seems to have a lot of enzymes.
I left it to proof for 90 minutes, which was clearly too long. Then I shaped it into a log, panned it and rested it for 40 minutes.
The resulting bread has a beautiful color, regular pleasent crumb and a rich taste.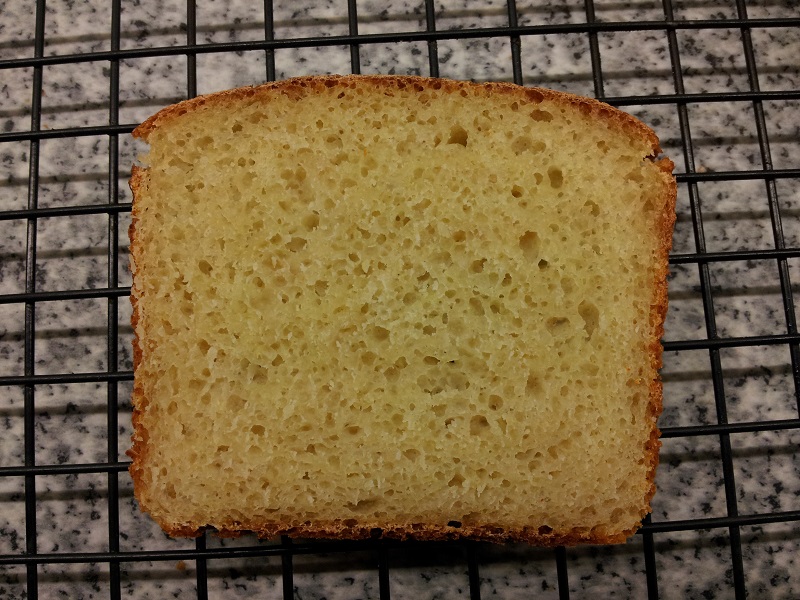 Great with peanut butter, but also toasted with butter, egg, honey.
Tomorrow I will attempt a GF Quinoa bread.
Cheers,
Juergen