Massive Sticking on Bottom of Bagels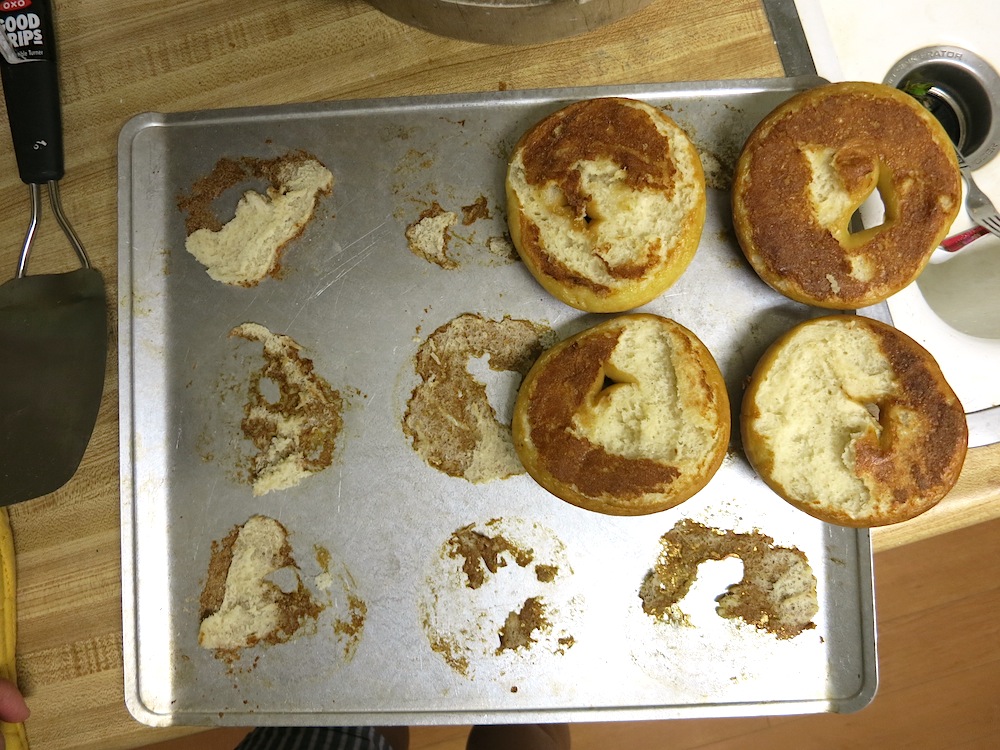 Following Peter Reinhart's recipe. Not sure what I'm doing wrong. The tops of the bagels look good, but the bottoms keep sticking to the pan. I'm even coating the pan with vegetable oil. I've tried a nonstick sheet before, but the stuck bagels came off, but took the nonstick coating with them!
I'm baking at 450 degrees. The bottoms of the bagels are pretty wet when I put them in the oven, as I'm taking them right out of the boiling-water bath and putting them onto the baking sheet. Perhaps this is the problem.
Has anyone else run into this? If so, what was your solution?
Here's a picture of my oven. The bagels go on the top rack. As you can see, it's pretty high in the oven, so it's not like the bottoms are cooking too close to the heat source.
https://www.dropbox.com/s/yzlyj4t0s2ttdnk/IMG_4687.JPG [1]
HELP!