Overnight Sourdough Rice & Teff Baguettes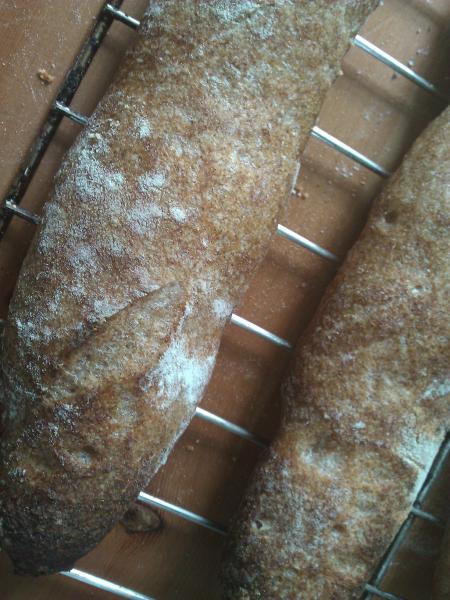 I made baguettes with no wheat and it was good. Like, really good. Better than I could ever have hoped. I know that some of the processes I follow aren't ideal when it comes to traditional bread-making, but without gluten it seems that everything changes.
Despite being gluten-free, these have a great holey crumb and are lighter even than the ciabattas I used to make with wheat. The flavour was lovely and tangy from the sourness.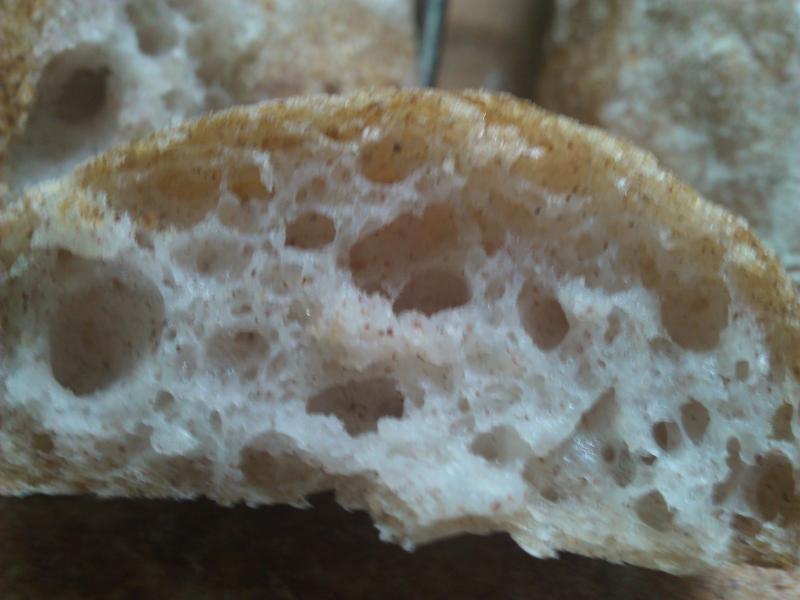 Recipe

150g 100% hydration white rice & red teff starter
175g white rice flour
175g potato starch
25g psyllium husks
420g water
12g salt
Mix together the water and psyllium, stirring until a gel forms.
Incorperate all of the ingrediens, except the salt, with the gel.
Form a ball and leave to rise in a covered bowl at room temp for aprox. 2 hours.
Add salt and knead to thoughroughly incorperate.
Recover and transfer to the fridge - leave for around 12 hours.
Remove from the fridge and leave to come up to room temp for about 2 hours.
Divide and shape into 4 baguettes.
Cover and prove at room temp for a further hour.
Brush with water, dust with rice flour and slash.
Bake at 235c for 30+ mins with steam for the first 10 mins (until nicely browned)