Newbie poster & newbie baker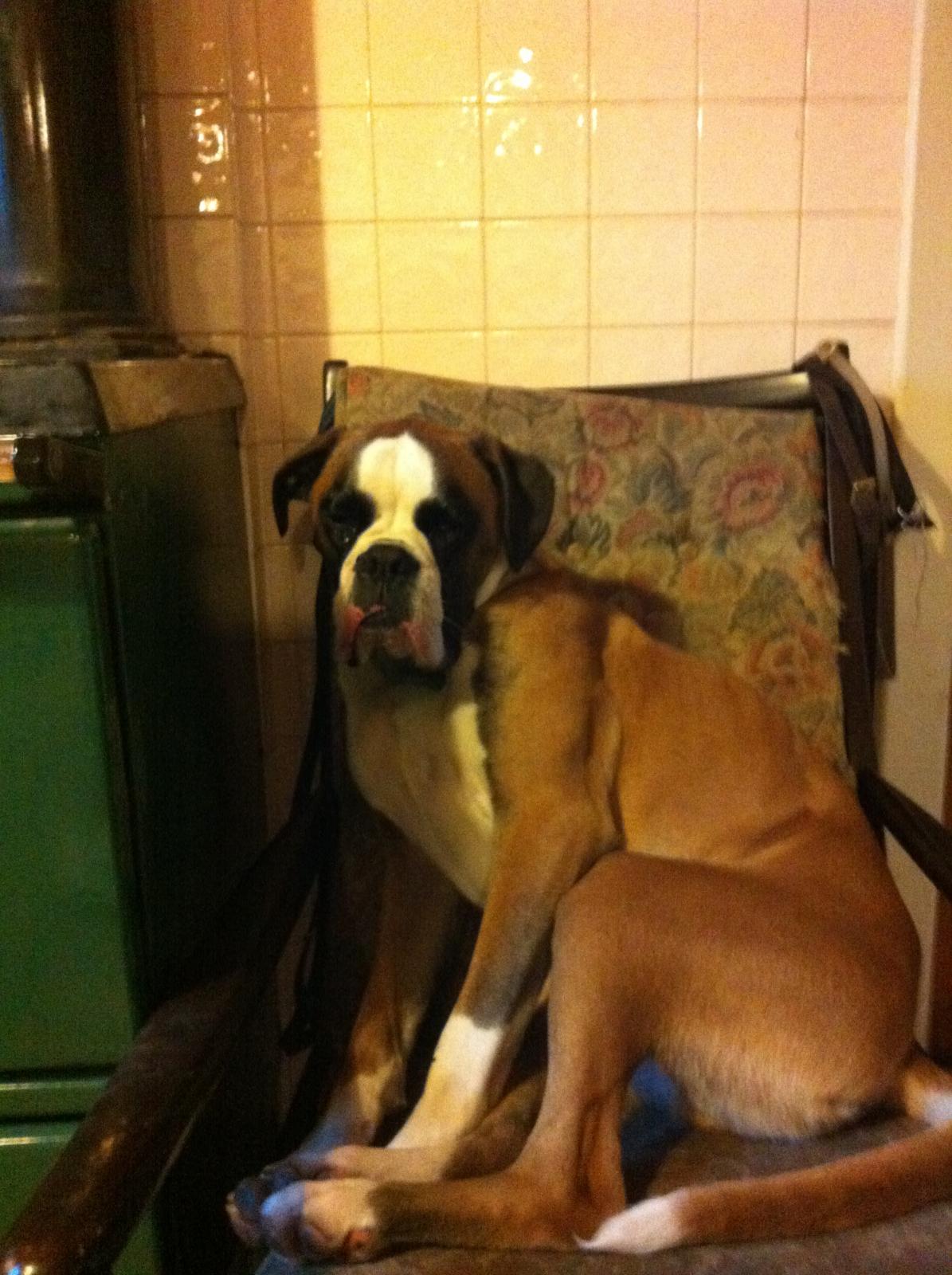 Hello to all my fellow bakers!I have been reading as many posts as I can fit between going to work and walking the dog! I've made a few attempts at sourdough bread with mixed results to say the least, but generally getting slowly better thank goodness! Today's bake was a small loaf of 76% hydration with a levain of 30% mixed wholemeal flours and 70% white bread flour. The rest of the dough was all white bread flour. The crust was disappointingly soft, but the crumb on the first slice looked great:
 I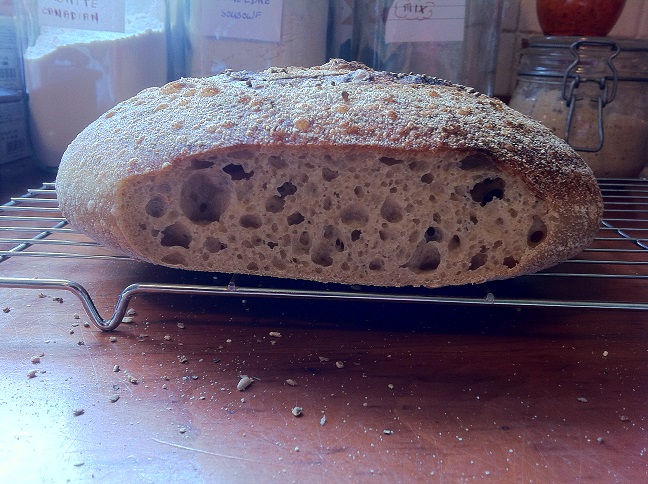 Since I've eaten enough bread today I decided to slice the rest for the freezer. Into the middle of the loaf the crumb was more like this: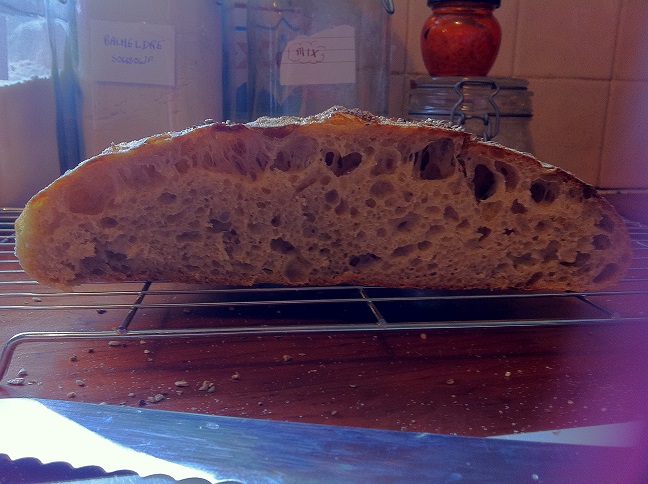 Can you please tell me why the top has separated like that? It tasted lovely - not as sour as some of my loaves have been which is fine by be. I proofed it overnight in the fridge.
Also, it is pretty flat although it is very light. Is this bound to happen with a 76% hydration bread? I tried to score it but it hasn't worked. I'm not worrying too much about that just now as I want to get my basic loaf right first!
Any suggestions gratefully received. Thanks!
Rose (from Scotland)