Can't smell or taste the beer!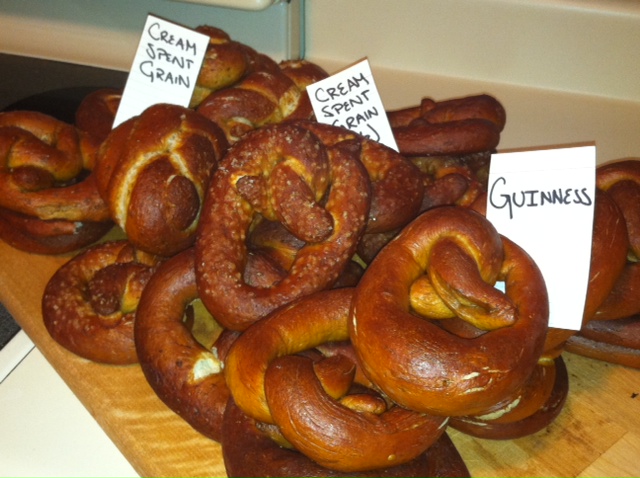 I'm adding beer to my pretzels and I just can't get the taste or smell to come through. I don't know why! No water...just beer. The color is fantastic. They taste great...but there isn't a distinct "beer" taste. I've tried Guinness and a pale ale.
Any tips on how to bring that flavor out??
I also tried (on half of the pretzels above) to use "spent grain." Nope....couldn't taste it at ALL.
I had trouble with the grain...I used damp grain and couldn't figure out how to incorporate it into the dough while maintatinng ratios. I dropped the water content a bit to try to maintain 50% hydration. I added 122 grams of damp grain to 600grams of flour.
The dough changed completely...VERY soft and very pliable.
They are good but it doesn't have the mouth feel of a pretzel anymore.
Any tips on incorporating spent grain???