How to deal with monsters
Having got a bit into baking big miches recently (Hamelman's Miche Pointe-A-Caillere and Shiao-Ping's interpretation of Gerard Rubaud's formula), one of the big obstacles I faced in my home environment was to transfer a 2300g loaf into the oven.
Here is how I managed to do it:
1. The shaped dough (2300 g) sits on a couche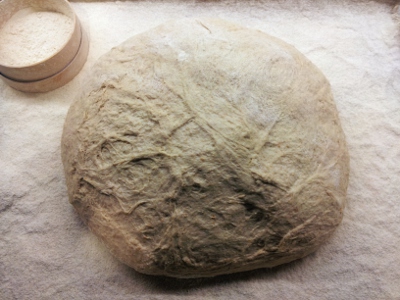 2. I wrap the dough very loosely with enough space to spread a bit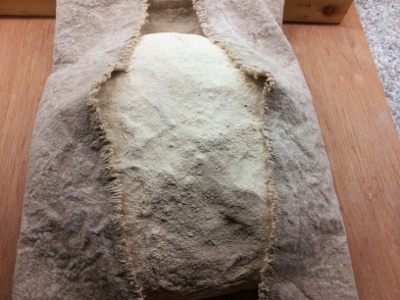 3. The dough is proofing, fully enclosed in the couche, and it can spread to 30cm width, just the width of my baking stone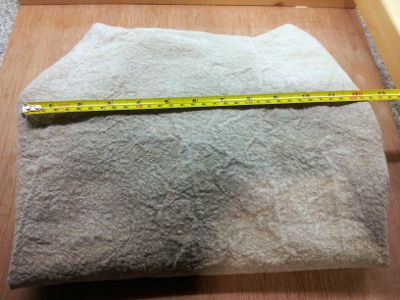 4. The dough is proofed and ready for transfer - I transfer it onto a silicone baking sheet, which is very easy - just turning over the whole thing: dough inside couche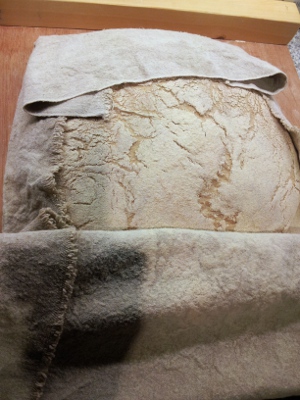 5. This is the still wrapped dough on the baking sheet, upside down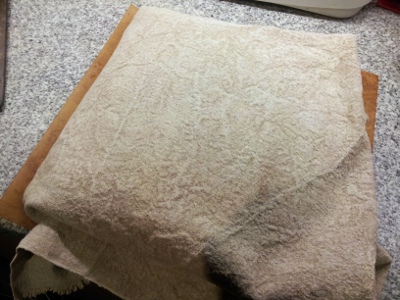 6. In the process of removing the couche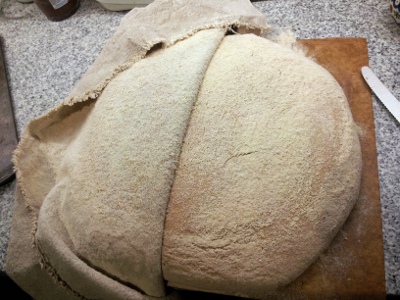 7. Slashed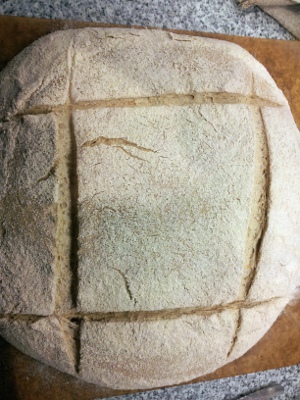 8. This is the loaf, 15 minutes into the bake. Not much spare room in my oven ...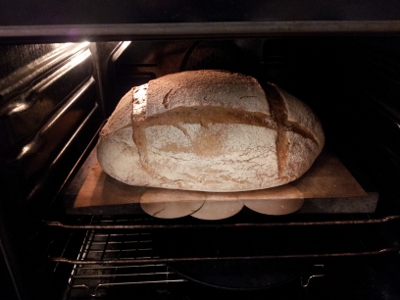 And this is the finished product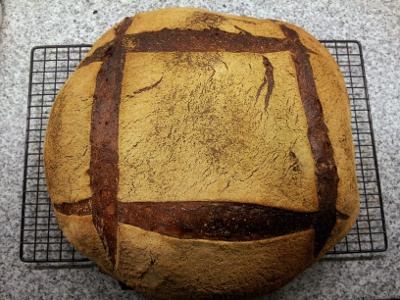 Cheers,
Juergen