Hamelman's Golden Raisin Bread (Take#3)
I've baked this recipe twice before, but this one i wanted to exclude the yeast and extend the bulk fermentation. Actually, this bake was sort of a controlled test that was aimed at verifying whether or not i could bake during my working weekdays, which i'am happy to say: YES, it works!
First day eve, I started feeding my starter one day to creat the levain for the next day;
Second day, when i came back from work i mixed the levain into a dough and retarded the dough after 2.5 hours;
Third day after work, i preshaped, shaped and baked.
i'll have to admit, though, i don't like to split the joy of baking into several days, but the convenience of having bread anyday of the week was my incentive.
One thing worth mentioning: i added 1/2 tsp of diastatic malt to compensate for the extended refrigeration of the dough (21 hours).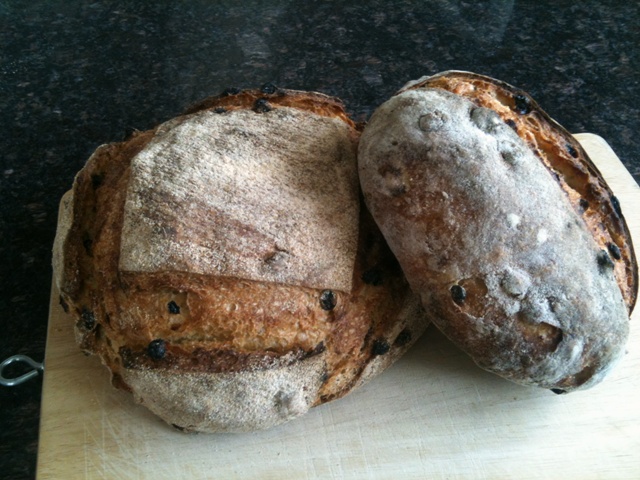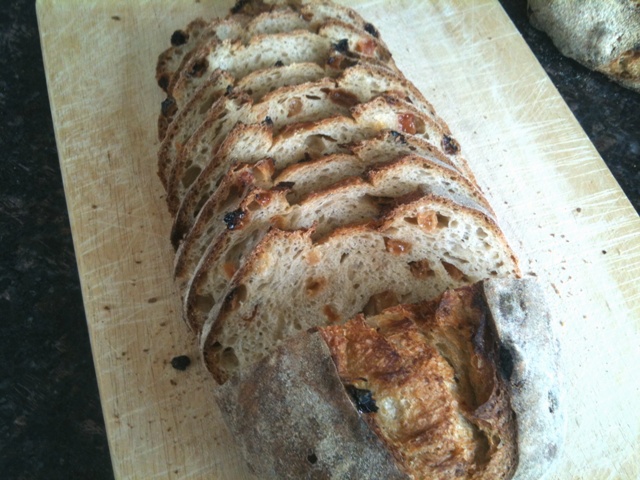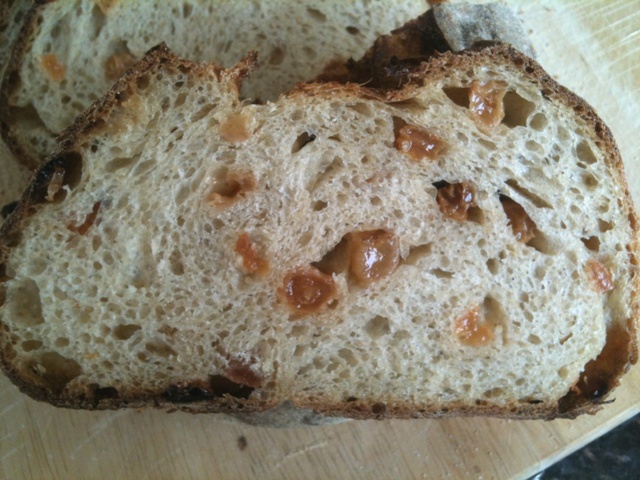 Flavor wise, there was no noticeable sourness to this bread, though the sweetness of the raisins may have masked it. It was a good basic bread with sweet pockets of raisins, but nothing more. Could i be too accustomed to wholegrains that i can't appreciate delicate flavors of white-ish breads anymore? Could it be the malt? All i know is that the original recipe with the yeast added had a better overall flavor.
Still, though, i like this bread and loved the idea of being able to have bread almost any day of the week.
Khalid