So we got snow again - ho hum. My wife having previously built a snowman,
snow lady and a snow cat built me a snow hamster.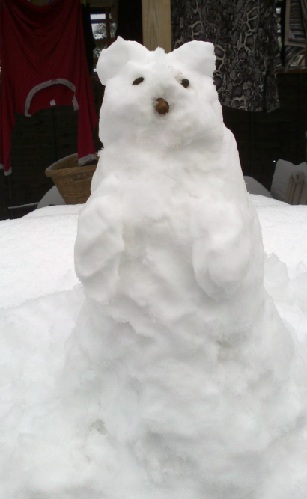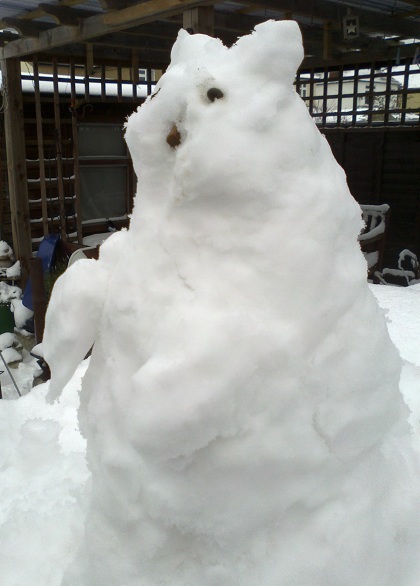 I have been thinking of making Hamelman's 5 Grain Levain. I took 10g of my mature starter at 60% hydration from the fridge to give it a feed. The last time I baked with this starter I noted that I needed feeding two days running to improve its potency. So today it has had its first feed to get it to 92%. After it has risen to double its size I will feed it to get back to 60% hydration. Tomorrow I will build it for the 5-grain levain recipe and soak the grains.
I have used Hamelman's baker's maths to scale up the recipe to 1500g, this will be a boule.
After our last successful test bake of Hot Cross Buns we plan to make a batch for family over Easter. Luckily I have a good reliable recipe I was given by a friend. I will pre-soak the fruit in some dark rum just for a bit of pep. This is in preference to pre-soaking in tea. I wondered what others use to pre-soak?
As an aside I am interested in the history of Sourdough baking in North America. Can anyone help direct me to any reliable source material? I am interested in the origins and developments.
Thanks.
The Baking Bear.