HELP ! My Ciabatta is always ending up with a dense crumb on the bottom of the loaf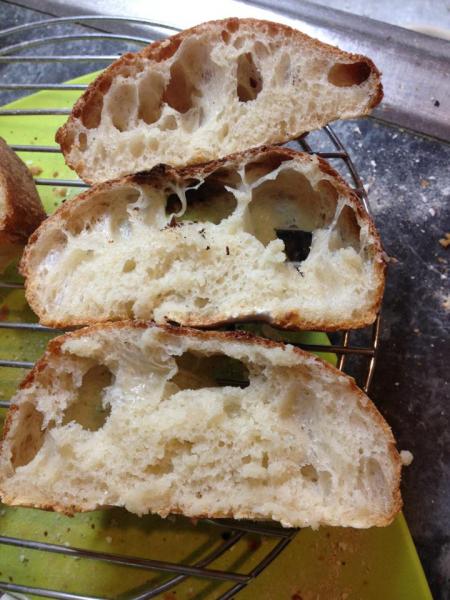 Ive tried four times this week already to make ciabattas but I always seem to end up with something like this, a loaf with a very dense crumb on the bottom, 
The ciabatta in the photo above I used 90% hydration with a poolish
after mixing the poolish with water, yeast, flour I let it rest for 10 then added the salt, and let it ferment for an hour, did a streach and fold, followed by 2 more in 30 min intervals, followed by another hour rest (total 3 hours bulk fermentation)
divided in to two loaves, and let it do the final rise until they were puffy and baked them,
I had a good oven spring, and was super excited to see so, but when I cut into the loaves it was disappointing to see that although on th top I had beautiful large pocket holes, with a nice glossy interior, on the bottom it seemed the pocket hole were all squashed together, and was very dense, first few sclices were better but as it got to the middle section of the loaf the dense part was worse !!!
What is wrong??? Is it because I'm not handling the loaves gently enough??