We 3 gmas baked potato rolls
Just a bit of family history... we went with potato bread to honor our great grandmother Susan Isabel Congrove Smith... whom we were told was Irish and had flaming red hair... this would be my grandfather's mama on my mother's side.  So the potato rolls had a special meaning uniting the generations of gramma bakers in our family.  Being the one that tends to hurry through recipes... I divided my portions into 12... like I read... but did not then divide each into two or three.  So my rolls are gianormas... (ah, hmm) and Barb's and Helen's are more dinner rollish.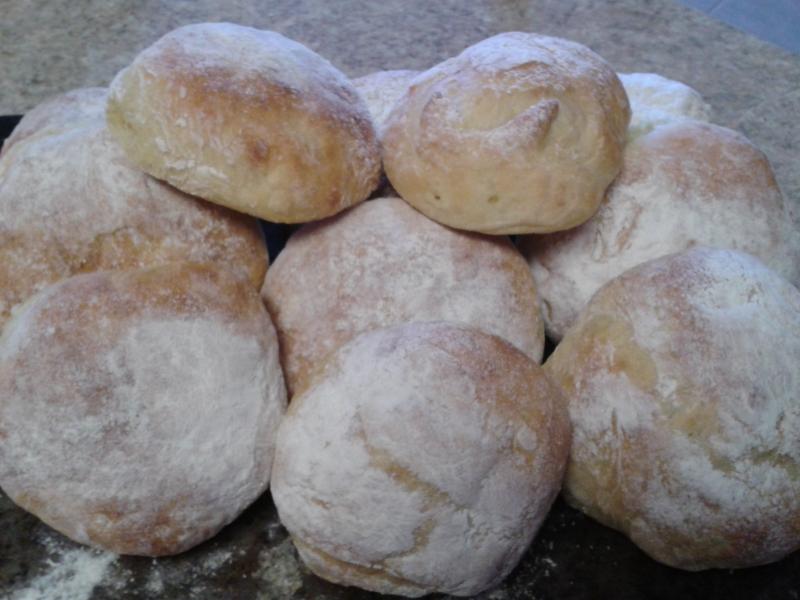 These are awesome tasting and big enough for your biggest monster burger... image one with cheddar all melted over it and grilled onions... (can you see the fat bunny??)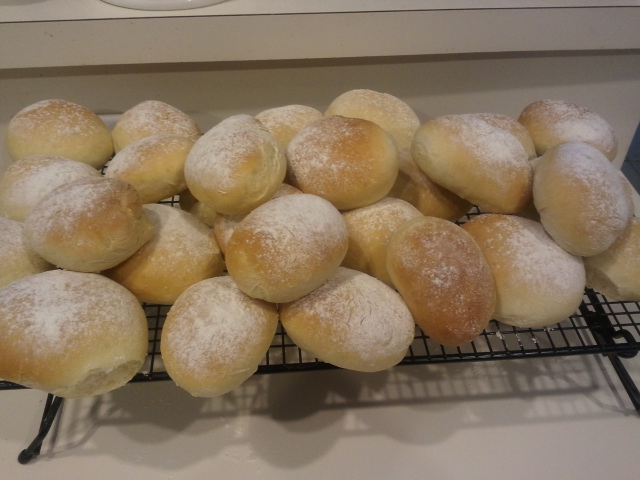 Helen made 28 of these beauties.  She said she is glad they will freeze well... I am betting she pairs these up with her homemade chicken soup.  They too taste awesome... we all used the same recipe for "Potato Rolls" from myrecipes.com. 
Funny thing, right at the top it says 24 servings... hmmm... This dough was very wet and had a great rise and bubbliness to it.  
Barb made 14 rolls weighing them at 3 oz. each... so given our uniqueness ;-) I am sure that size doesn't matter they all taste great.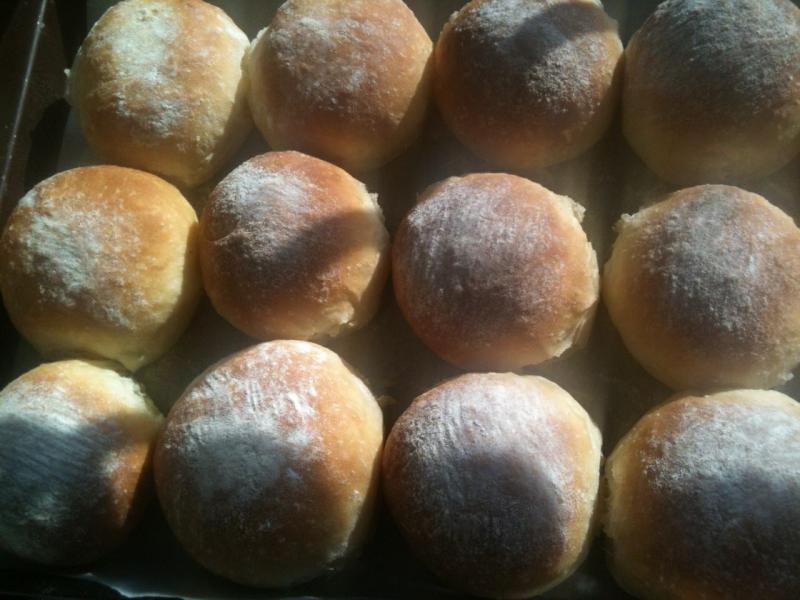 Barb added to her dinner plans a great homemade vegetable soup.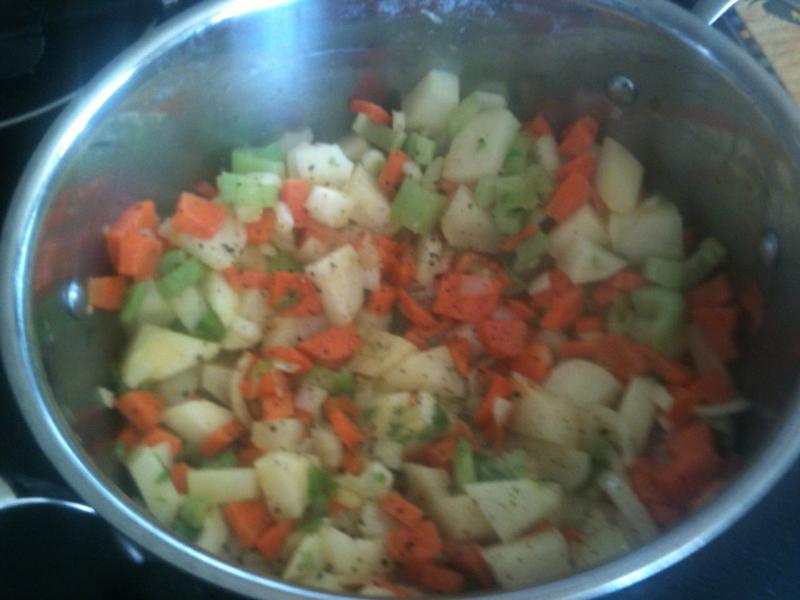 Aww. What fun we had... we love baking together and chatting about recipes and catching up on each other's lives... there are no distances too far, thanks to being able to share here and by phone.  Cooking together has continued an unbreakable thread of family history and sisterly love. 
Thank you my sisters for another great bake.... next week Sunday... St. Pat's Irish Soda Bread. See you here. ;-)
Diane