My weekend baking with the addition of a new baker
I started my weekend bake on Fri. night by mixing up a starter for a Hamelman Sourdough.  Sat. morning I started mixing the final dough when my 13y.o. daughter came in the kitchen and asked if I was making any of my Plain ol' White Bread.  Since I was already dedicated to what I was into I told her to wash up she was gonna make some bread.  I had her weigh out each ingredient as I read her my recipe, and told her how to mix, then knead and such.  She really got into it and once it was in the bowl I wrote out each of her times she needed to degas and fold.  She did very well, and is very proud of her results, which she should be.  Made two nice loaves, one of which was given away to a guest we had last night.  The other is here.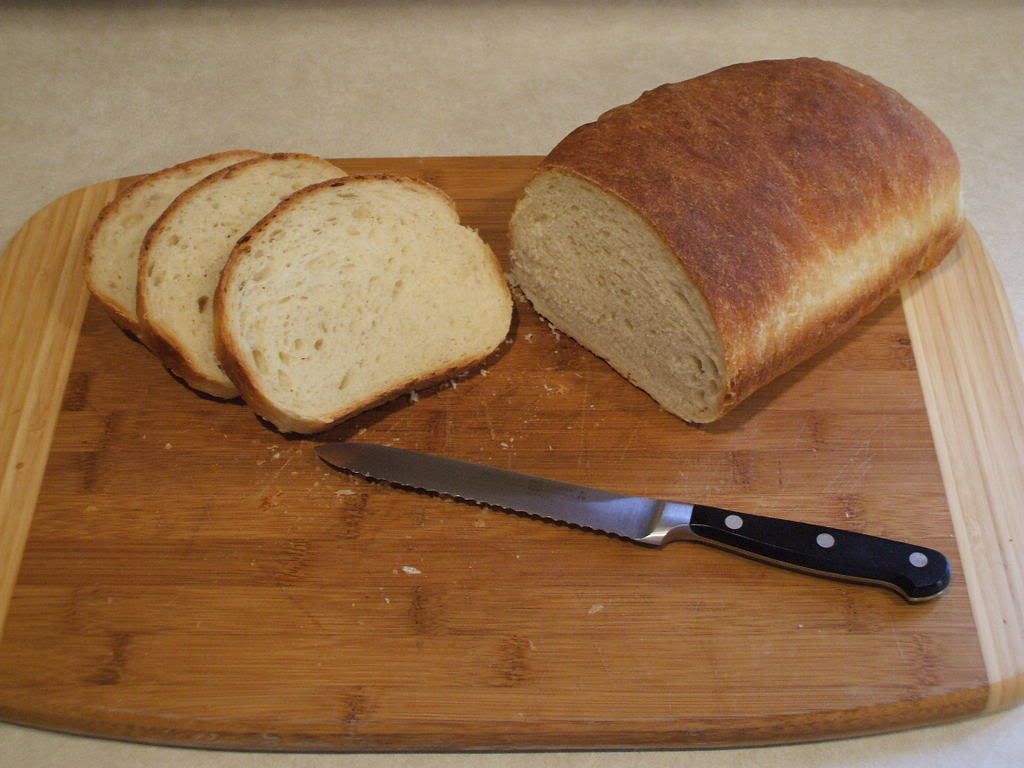 After all was said and done, I was able to get my Sourdough fired up and here is a final loaf of it.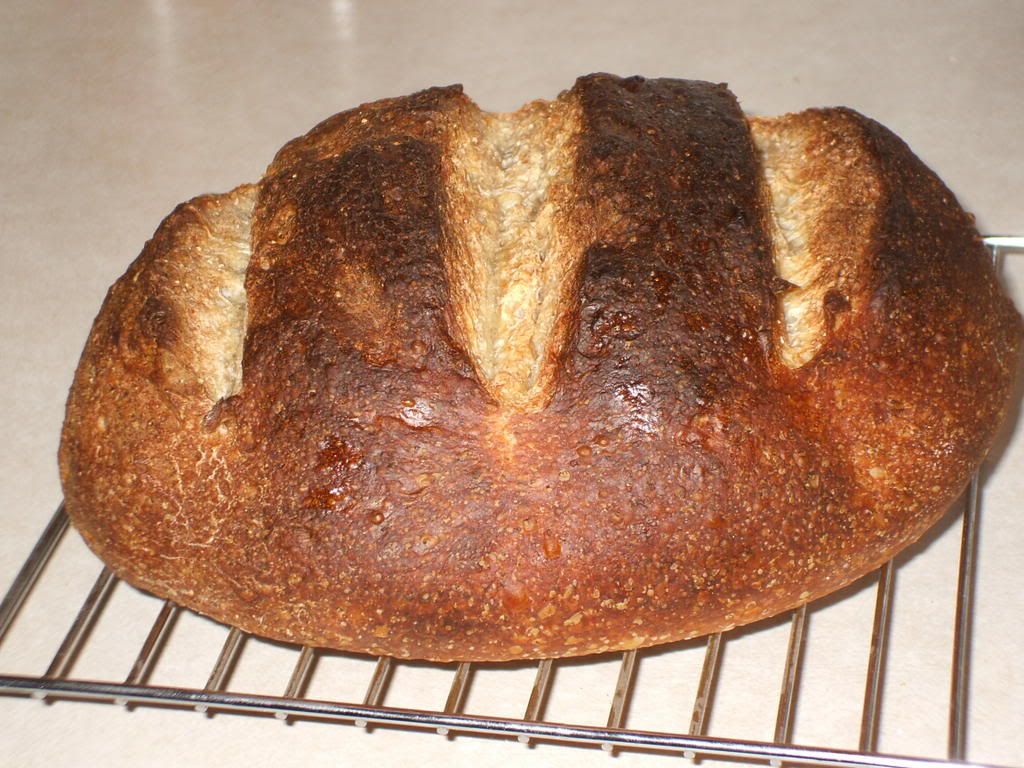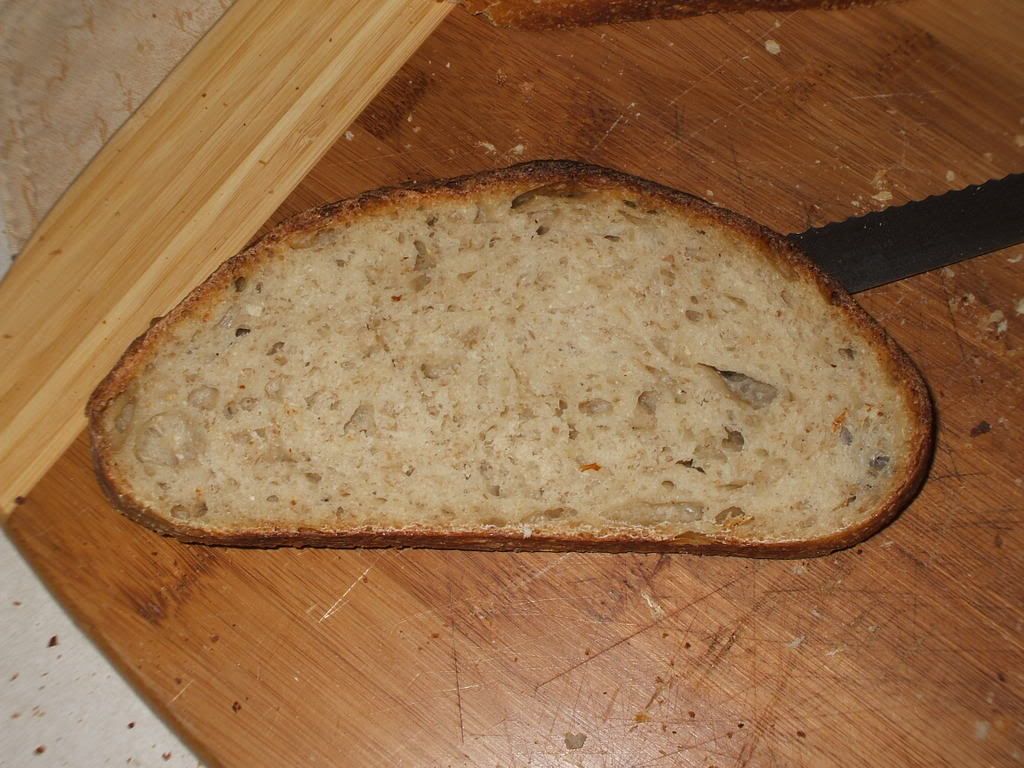 Its probly not the nicest sourdough ever made, but boy it sure is good. 
So far today I have my Reinhart SD coming along from Crust and Crumb.  Made the stiff starter last night, making the final dough today, suppose to bake following day from making final dough.  I believe that I will end up baking it later tonight though.
Here it is before and after final mixing.
And here it is after rising
TT