Diagnosis for cakey crumb?
Hi Everyone,
Today I made some chinese bakery buns that came out with a "cakey" crumb. These buns are supposed to have  a airy, chewy and stringy crumb that you can kind of peel apart into strands. I've been successful at achieving this before, but today I used the same recipe with a new bag of flour and ended up with buns that were soft and airy, but not really chewy or stringy like before. See the old vs. new photos below.
I'm not really sure what went wrong. The flour I used was "hard unbleached flour", which I assumed was equivalent to bread flour. Did I assume correctly? Also, is it possible that I just need to handle the flour differently? More kneading time? Less water (the dough seemed a little slack)?
Thanks for any advice!
Photos:
The original bun. Not a great photo, but you can kind of tell that the crumb is chewy and sort of stringy. If I pulled it apart, I would get "whisps" of bread.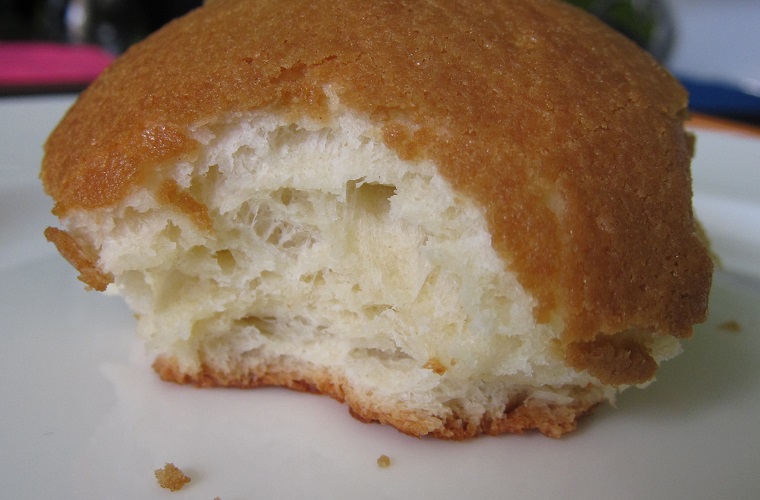 Today's bun. I don't get "whisps" of bread when I pull it apart. It kind of just tears like a cake.