February 24, 2013 - 11:59am
Forkish- White Bread w/80% Biga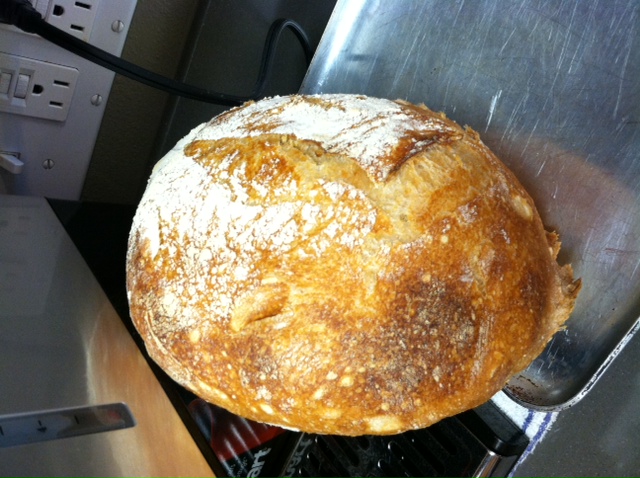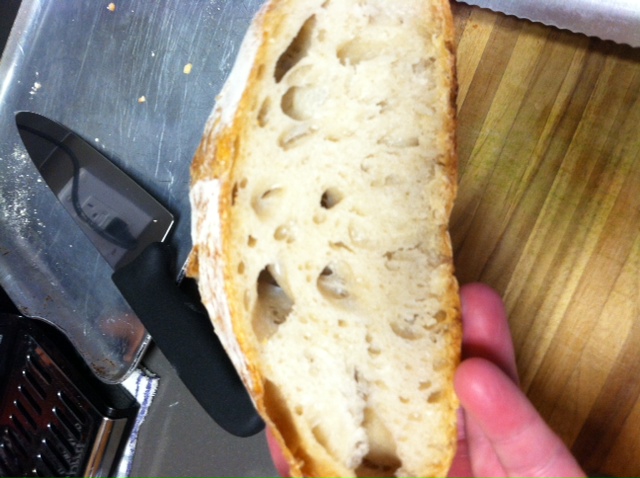 I just received Ken Forkish's FWSY this past week. Started skimming through it and thought I would try this bread to pair with spaghetti. I only did 1/2 of the recipe as two loaves would be too much.
I followed the recipe except I used my KA mixer to incorporate all of the dough. The biga was made on Sat night at 6pm and sat in my oven until 815 this morning. I will say that the finished dough was very wet, more than I expected. I never worked with a 75% hydration dough and it was fairly easy to work. The recipe calls for two -three folds but I ended up doing 4 as the dough was still pretty wet after the 3rd fold. Probably could have done another one just to tighted it up a bit. I also do not have any proofing baskets to I had to improvise. Need to pick up a couple of round wicker baskets and use those in place of proofing baskets.
Granted I am still a newbie and I've made breads from Reinhart's book and AB in five and this one from Forkish was the best tasting and best looking yet. The crumb was great as was the color. The only fault is the bottom crust was too crispy as I had a little difficulty cutting through the bottom. Probably could have pulled it a bit sooner but overall I am very satisfied. This recipe is a definite do again.
Here's a couple of pictures. Go easy on me.
Eddie