February 16, 2013 - 9:56pm
Whole Wheat Multi-grain Bread from Hamelman's "Bread"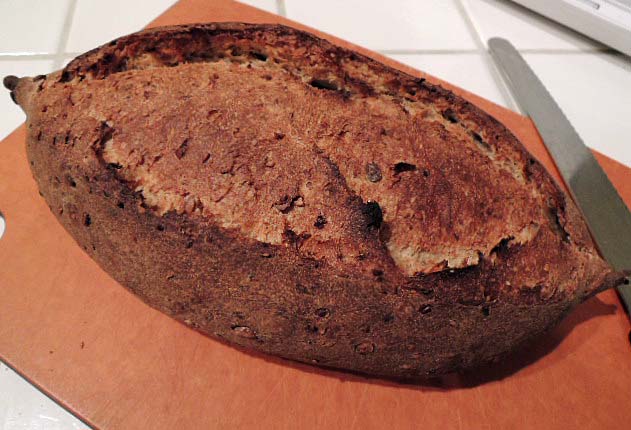 Somehow, I had overlooked the formula for Whole Wheat Multi-grain bread in Hamelman's Bread. Thanks to Khalid (Mebake) for calling it to my attention! When he named it his favorite bread, I knew I had to try it.
This is a 50% whole wheat bread made with a liquid levain and added instant yeast. It has a soaker of mixed grains and seeds. I found I had to add about 15 g of water to the dough during mixing to achieve a medium consistancy. 
The dough weighed a bit over 2 kg. My wife has been wanting some soft, whole wheat rolls for sandwiches. I thought this formula might make rolls she would like, so I made four 3.5 oz rolls in addition to two 840 g bâtards.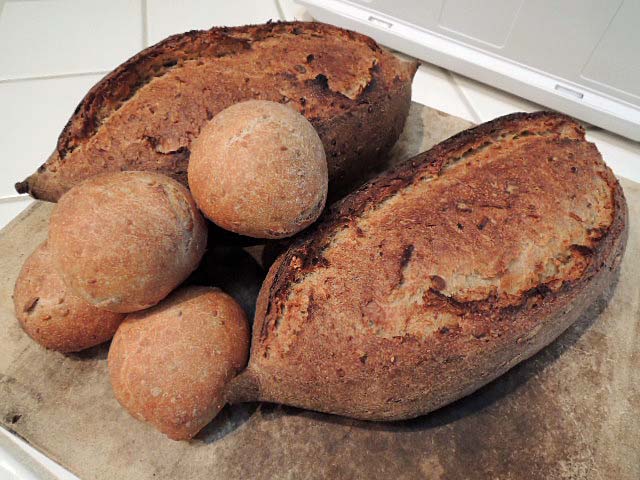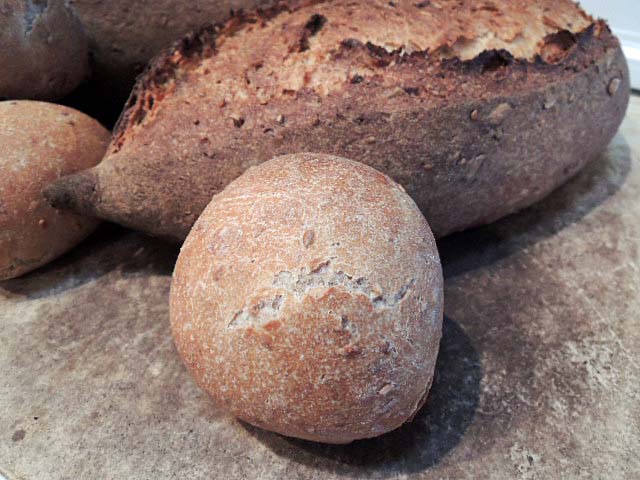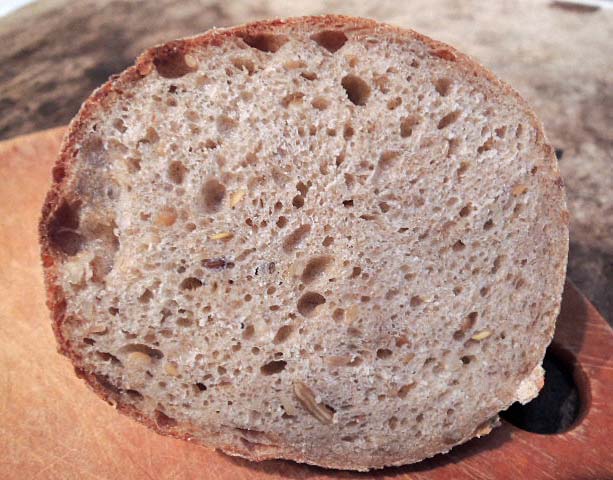 I baked the rolls first at 480 dF for 12 minutes and cut one for sampling. It had a sweet, wheaty flavor. The crust softened with cooling. The crumb was firm and chewy. My wife judged it suitable for its intended purpose. 
The bâtards were baked at 460 dF for 15 minutes. At that point, the crust was already getting dark. I lowered the oven temperature to 415 dF and baked for another 23 minutes.
The bâtard crust was somewhat crunchy. The crumb was more open and more tender than that of the rolls.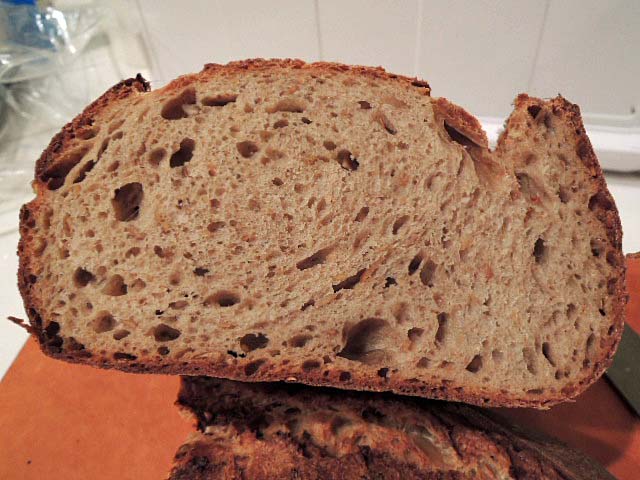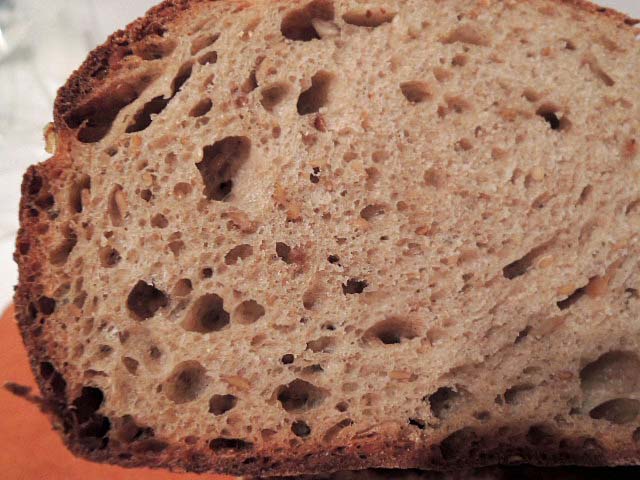 The flavor of the bâtard was more complex than that of the roll. It has no perceptible sourness and a slightly sweet, wheaty flavor like the roll. It is indeed a delcious whole wheat bread and one I will definitely make again. I expect it to make wonderful toast and sandwiches.
Thanks again, Khalid!
David