February 10, 2013 - 10:19pm
It has been a while since i have posted any thread, baked any bread, or joined in any conversation with the TFL community. 3 months have elapsed since the day i had my spine fused, and i now feel good, and have recuperated enough to be able to bake bread again.The bread shown is one of my favorites: Hamleman's Whole Wheat Multigrain.
As far as pain, it is mild, yet tolerable. I have removed the brace now, so i can bend easily.
It is worth mentioning that i had kept my BDS (aka Baking deprivation syndrome) at bay by engaging in yet another addiction (like i need one). I have sketched away for days and weeks, and sought to increase my skills at drawing/digital art, and have been pleased with the results. Anyway, enough about me, and here is the bread: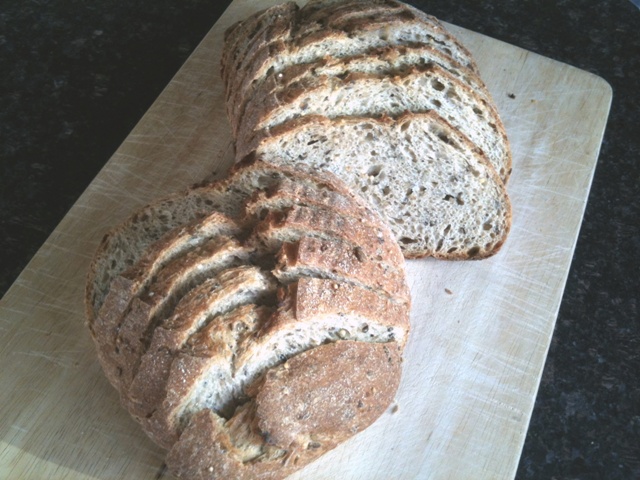 With soaked millet/buckwheat/roasted sunflower seeds/Flaxseeds, and wholewheat freshly milled at home, this bread is mindblowing! Superior to any multigrain bread i have tasted.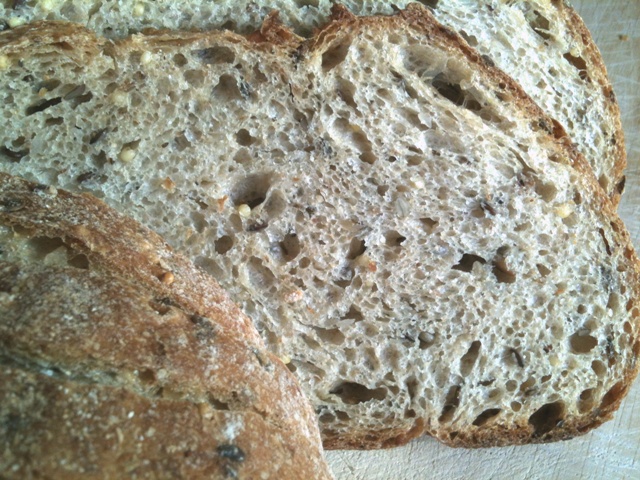 I'm glad to be back!
Khalid