January 28, 2013 - 5:56pm
I have recently been seeking out new recipes to try, both for the flavour of new breads and the fun of trying new things. One of my favourite recent bakes is P. Reinhart's Many Seed bread which has become my favourite toast bread: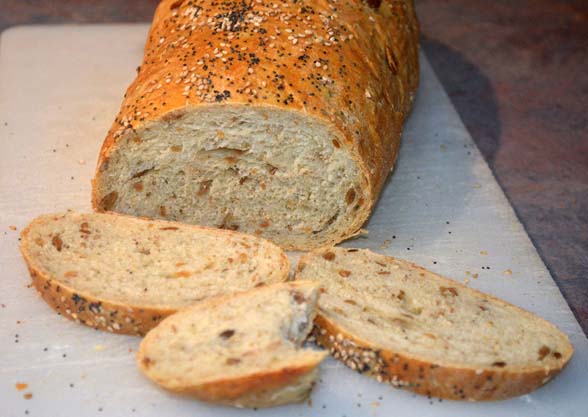 After a year of trying to make "artisan breads," I tried PR's Hoagie/ Cheesesteak buns and I love these! It is a super easy recipe -- beautiful dough to work with, the buns freeze well and toast up great for a grilled Bratwurst from my local Swiss deli.  I have done these twice now and both have been easy, fun bakes: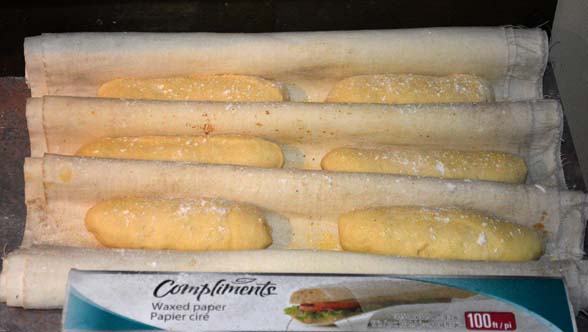 Hoagies proofing on my ragged linen couche. I support the couche with the counter backsplash and anything handy for the other end.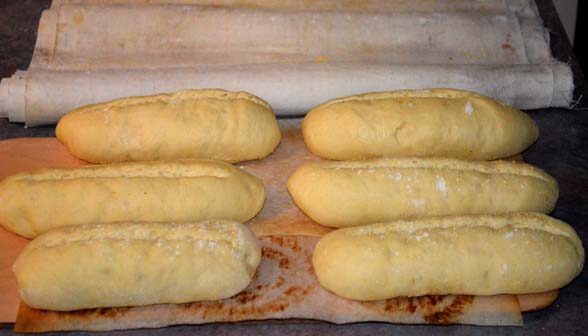 Proofed, scored and ready to bake.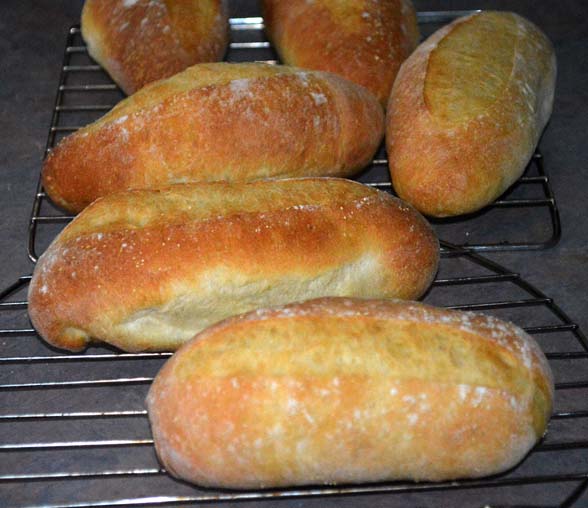 Voila! A most tasty result and I will repeat, a very fun bake!  Beautiful, easy dough to work with and tasty results.
Regards, Brian