January 13, 2013 - 5:15am
Twelve Good Buns and True.
I know it's a bit early for Hot X Buns, but after the sad ones we produced last year we wanted to get an early practice in. that's our excuse and we are sticking to it. A kind friend - anonymity preserved, gave me a recipe.
The original recipe was for 72 buns so I made a spreadsheet with bakers percentages then applied the resizing formula from Jeffrey Hamelman's Bread: A Baker's Book of Techniques and Recipes p378.
We went for 12 buns and using the Desired Dough Temperature calculation I was given we aimed for 28°C.
We proved the dough for 45 minutes rather than the 1 1/2 - 2 hours from the recipe, I think was due to the proofing storage place was at 27°C.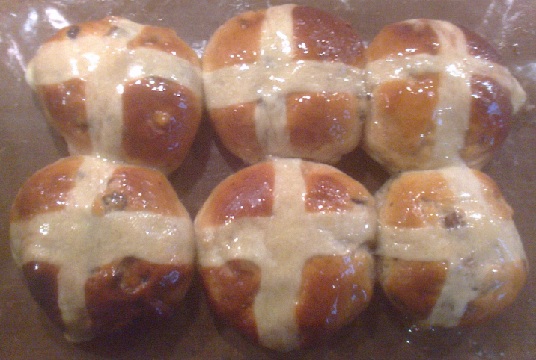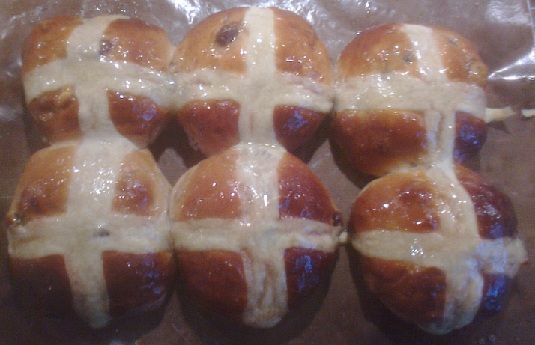 They came out very well - they are cooling on racks, my wife is circling, waiting to try one. I will let you know how they look inside and more importantly how they taste.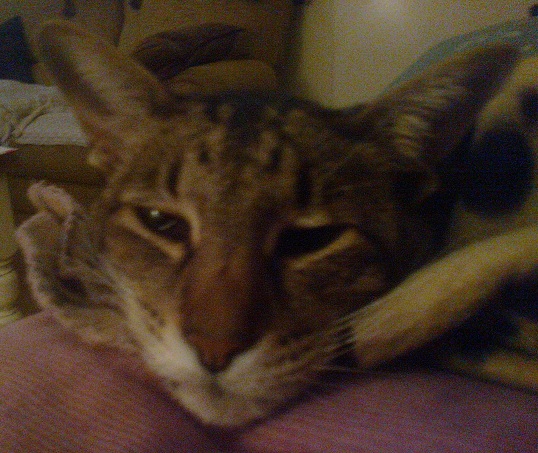 @@@@@@@@@@@@@@@@@@@@@@@@@@@@@@@@@@@@@@@@@@@@@@@@@@@
The Taste and Texture
Well here it is - lovely and fluffy - light - a good chew and nicely spiced.
A good distribution of fruit with a great buttery taste.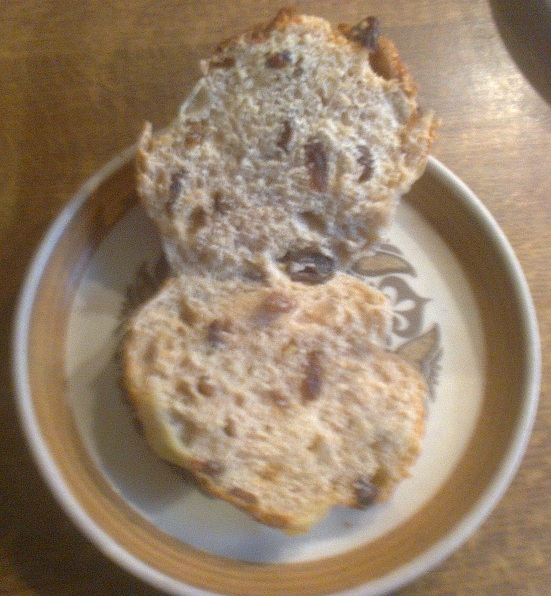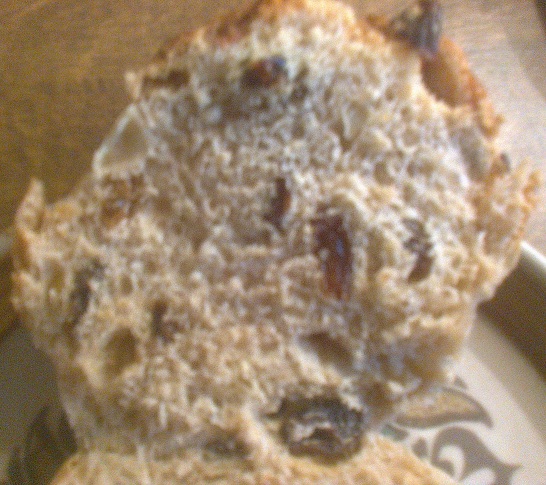 John
The Baking Bear