December 27, 2012 - 6:02pm
Foolproof Bread Machine Recipe isn't quite foolproof
I've just started making bread again (after a year's hiatus)..... The machine I'm using is a Zojirushi bbcc-x20.  The recipe is for a basic peasant white bread:
2 cups water
1 1/3 tablespoons white sugar
2 teaspoons salt
4 2/3 cups bread flour  (Pillsbury)
3 1/3 teaspoons active dry yeast (Red Star brand)I followed the instructions --- warm water first, followed by dry ingredients, followed by putting the yeast in a "well" made in the middle of the dry ingredients.Here are the sad results: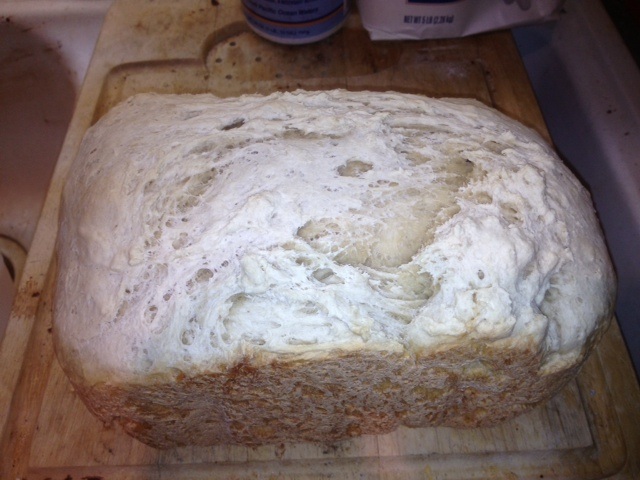 The recipe has worked fine in the past, but not anymore. The only thing I can think of that's different is I'm using sea salt instead of the regular iodized salt.
Any suggestions would be greatly appreciated!
p.s. Our family is vegan, so please don't suggest adding eggs or milk!
Thanks!