November 26, 2012 - 2:04am
Hi all,
First a bit about myself given I've been on this site a few times but not posted on it before. I do love my baking just as much as most of you I'm sure and have attempted baking bread with a sourdough starter I put together.
I lived in the UK up until a few months ago where I used rye flour only for my starter and used a 100% hydration (this is also how I started the culture) which I started with 100g rye flour, 100ml water and 1 tbsp sugar. After that it was always fed 50g of rye flour and 50ml of water. With this I never had any issues in terms of getting the starter to be active, however it did eventually die.
I managed to bake a couple of loaves that tasted pretty good like the ones below (excuse the quality, they were taken with my phone):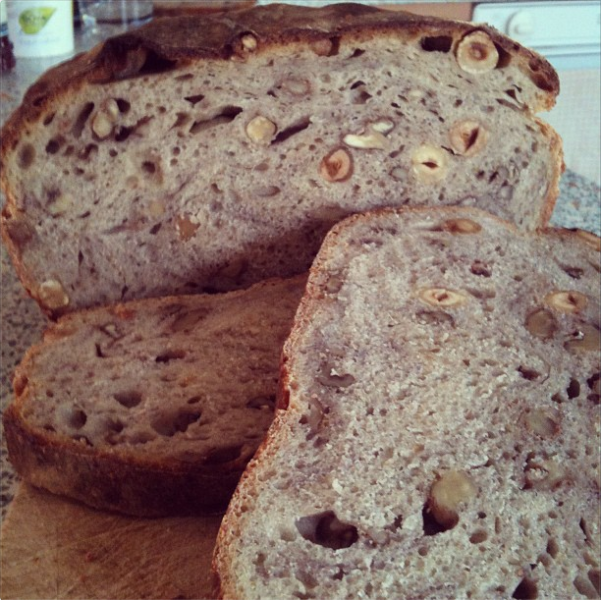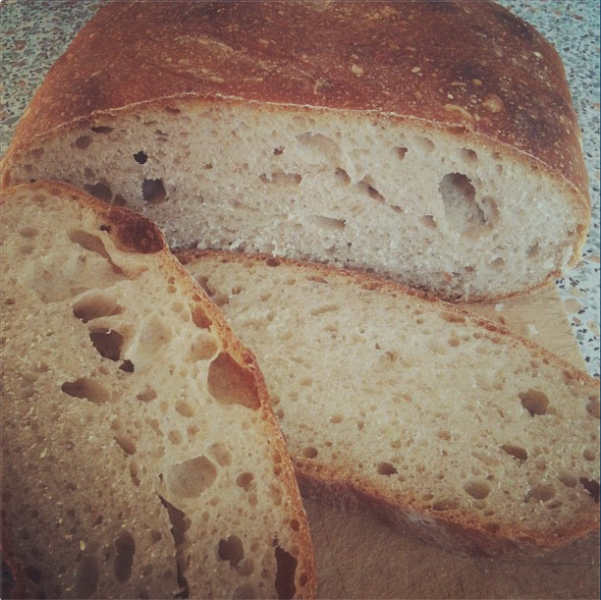 I am trying again, this time with white flour again (rye seems a bit expensive for experiments), I used 100g flour, 100ml water and 1 tbsp sugar but I am feeding it with 50g flour and only 25ml water as that seems to keep it from going liquid and sour.
My questions...
Can it be that the fridge is too cold for the starter to survive? (we have it on the warmest setting, about 8 degrees) 
What do you think I am doing wrong?
Is it possible that in different countries hydration needs to be at different levels? It's end of november but it's still rather warm during the day, about 15 degrees and indoors, the flat we live in is also very warm
Thanks a million guys!
Alessio