November 21, 2012 - 12:23am
Based on a recipe by Steve from Bread Cetera [1], I recently prepared and baked 4 loaves of ciabatta. My version of Steve's ciabatta contains fresh mozzarella (made from Buffalo milk), dry herbs such as oregano and rosemary, a bit of medium rye flour and extra water, bumping the dough to approx. 80% hydration.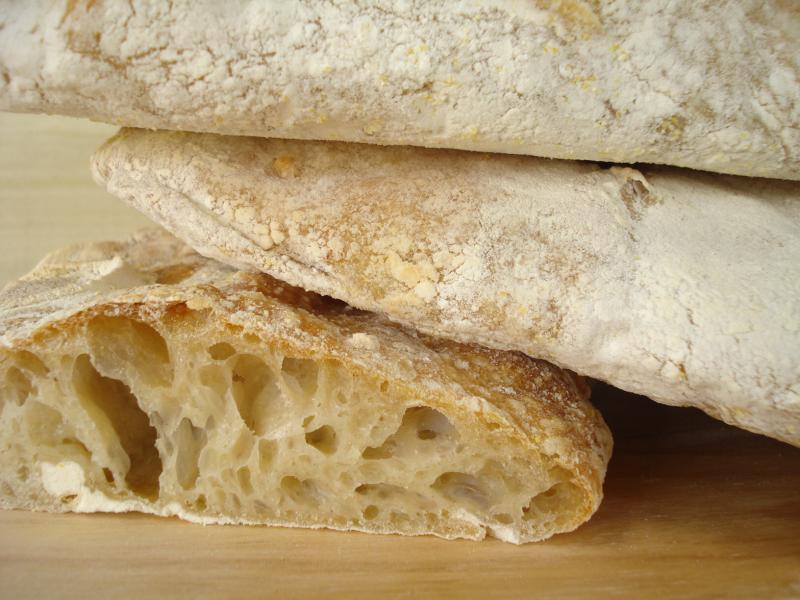 The dough of this ciabatta had the highest hydration that I've handled so far. I admit, it was not very easy for me to manipulate, despite frequently wetting my hands and baking utensils to prevent sticking.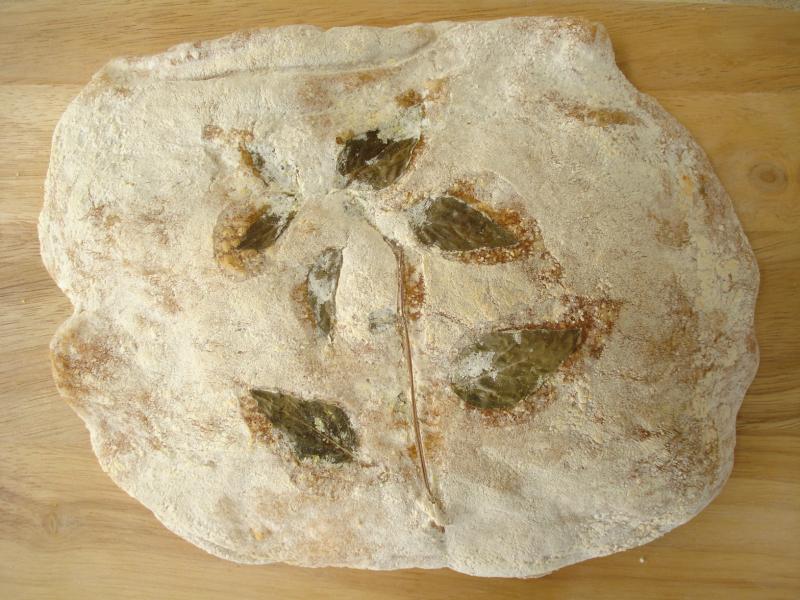 My biggest problem was transferring the dough from my homemade couche (a linen tablecloth dusted with rice flour) to the sheet pan. I did my best but ended up with slightly warped loaves rather than rectangular loaves that I was aiming for. 
Also, I'm not sure where I got this idea but I decided to lay a sprig or two of Thai basil across each of my loaves. I was hoping it'd leave a nice, clean imprint...
Nope.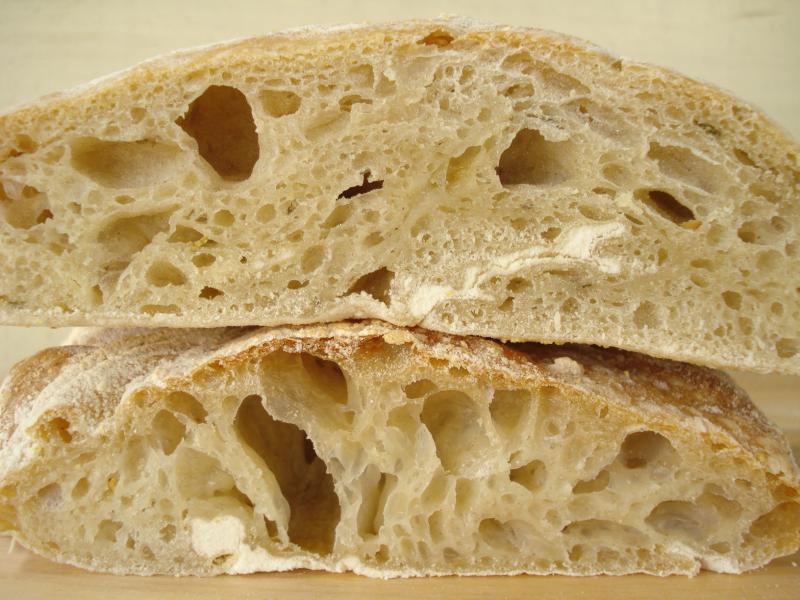 In the photo above, the top is my first ciabatta, proofed for only 30 to 40 minutes. On the bottom is my forth and final ciabatta, proofed for nearly two hours. (The other two were given away.) This was not done for purposes of experimentation. Simply put, I miscalculated the amount of dough I was preparing, realized that I had an extreme excess, and couldn't proof any of my dough in the refrigerator. My fridge was completely full.
Although, I'm glad I committed that major error. I observed and learned how the proofing times can affect the crumb.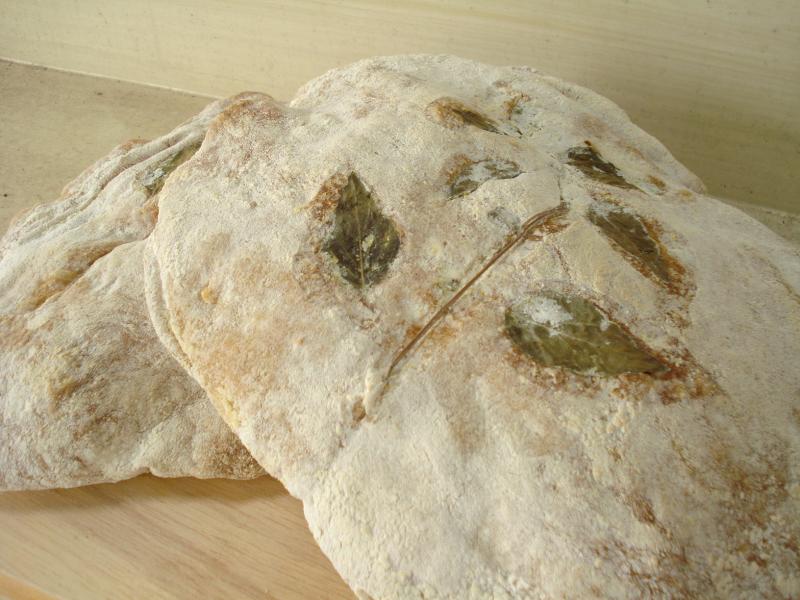 How to describe the flavour? Well, it tasted slightly nutty and mildly savoury (presumably from the mozzarella), accompanied by a faint aroma of herbs. Moreover, the crumb was much softer than I expected. It'd make a nice sandwich bread, me thinks.

Unfortunately, the dough was dusted with too much flour (both type 00 Italian flour and rice flour), which resulted in a very dry mouthfeel, at least initially. To compound that effect, the mozzarella was deyhydrated, which took on a nearly powdery form. Another concern was the bottom crust... It didn't brown at all--too soft and compliant. Perhaps my oven was not preheated long enough? 

Anyway, I now have a better understanding on how to handle higher hydration doughs. My goal now is to produce a palatable sourdough ciabatta with holes as large as craters of the Earth's moon.
Yeah, you're right. That's too large. 

Happy baking all! :)