October 24, 2012 - 4:34pm
Tuesday Pizza Night - Crust 3 Ways with 25% Whole Grains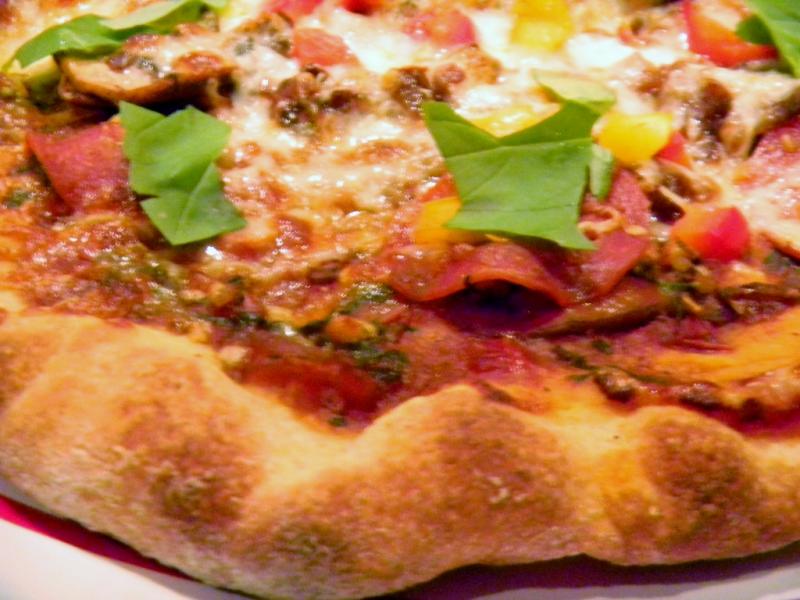 We never have pizza night on a Tuesday so it seemed like the perfect time to have one.  We wanted to test out a new multi-grain pizza dough made 3 ways - Yeast water, Sourdough and a YW / SD combo starter to see which one we liked the best.  My wife played her part as taste tester with me this time since my apprentice never gets pizza of any kind for taste testing as she wolfs it down - faster than a shark.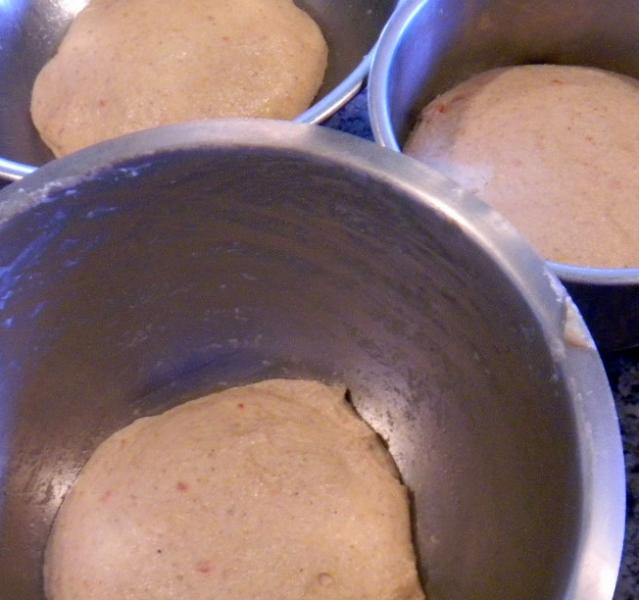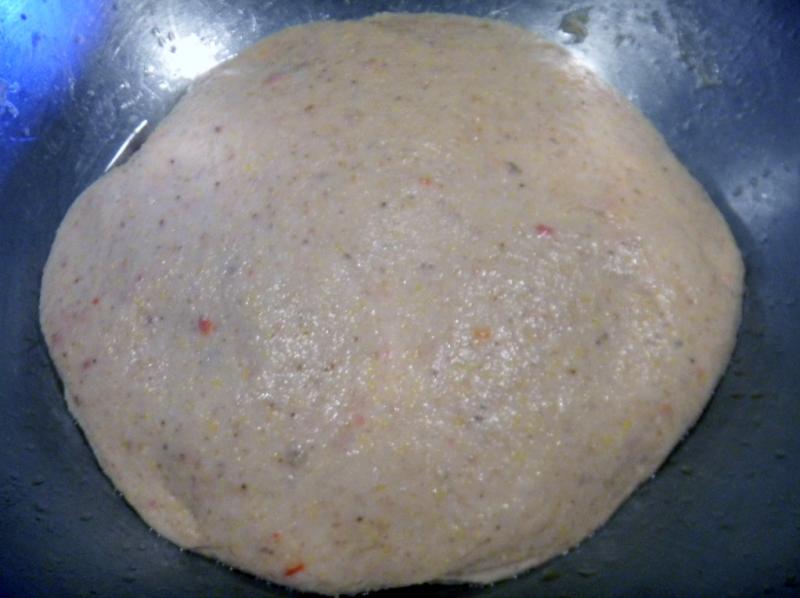 This was a new formula of ingredients that included corn meal, Chi Ch flour, whole wheat, oat flour, whole soft white wheat, instant potato flakes and AP.  It turned out not to be our favorite crust.  It was good but not our favorite.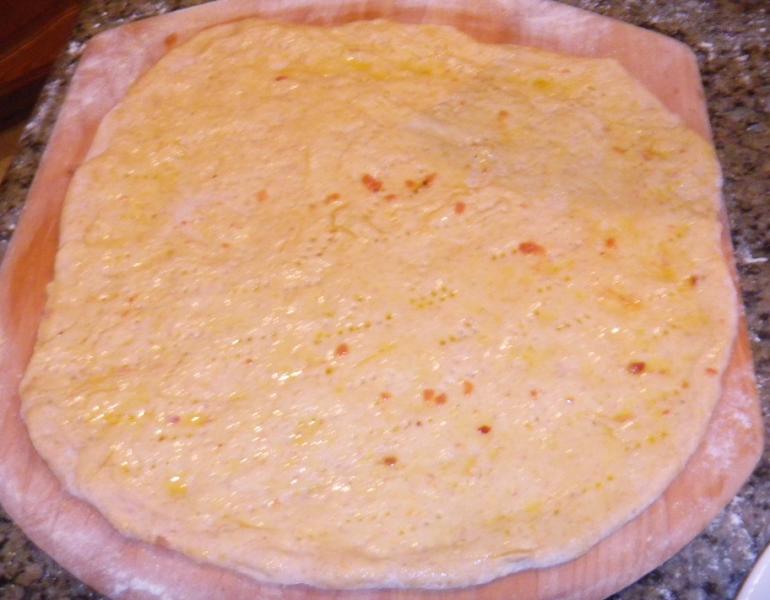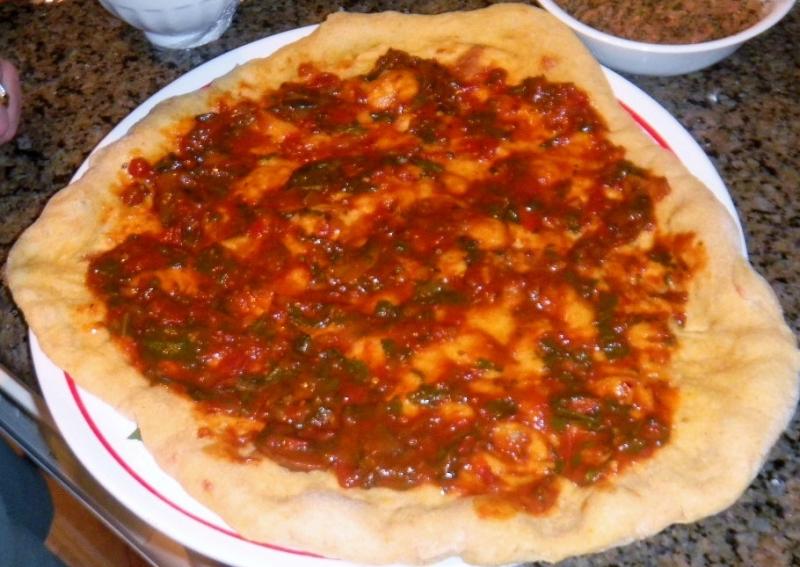 Our commercial yeasted version of Focaccia Romana remains our favorite pizza dough even though we no longer stock commercial yeast at home.  We continue to search for as good a replacement crust using natural yeast as we can find or develop and will not stop till we do.  It's more fun searching and looking than having sometimes.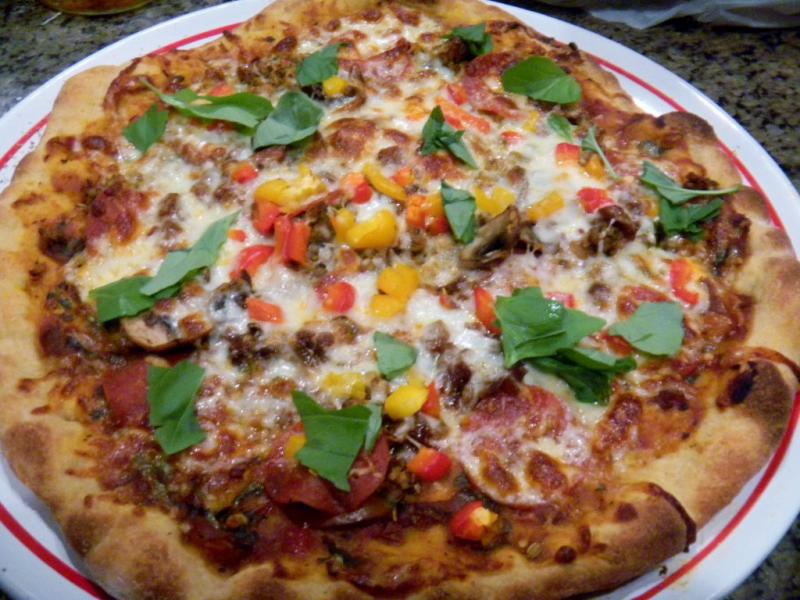 In this case we tried 3 versions of the same dough by making one sourdough, one yeast water and one a combination of the two.  We did this by building the single stage levains separately over 6 hours and splitting the autolysed flours after 3 hours.  Half the dough was mixed with the rye and Desem SD seed and AP levain and the other half mixed with the yeast water and AP levain.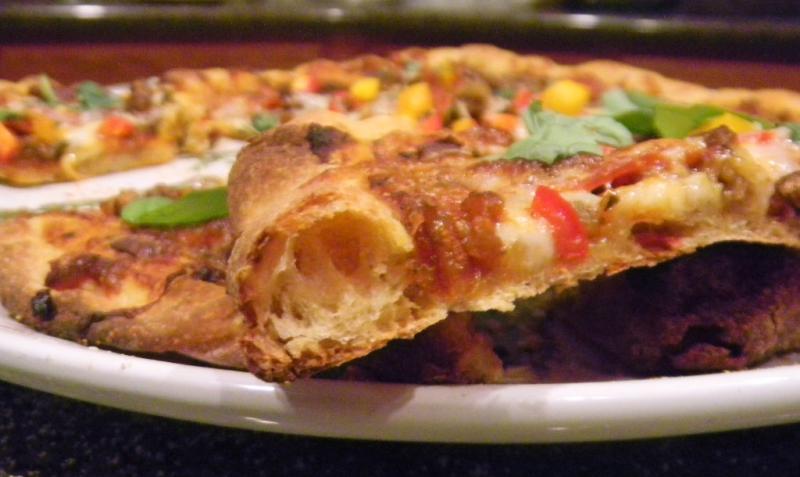 Once the first 4 minutes of French slap and folds were complete for the 2 variations, 1/3 of each was taken from each and combined to make the 3rd combo YW / SD levain.  Then 4 more minutes of slap and folds were completed for all 3 variations followed by a 30 minute rest in an oiled bowl.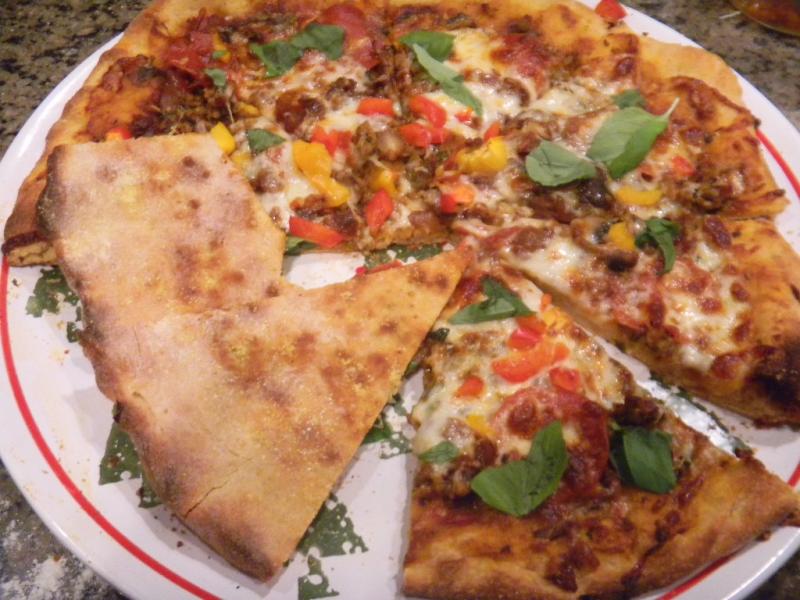 Then 3 sets of stretch and folds were done on 30 minute intervals. Once the final S & F was done the dough was refrigerated at 37 F in an oiled, plastic covered bowl and allowed to ferment and develop in the cold for 18 hours. An hour and half before being made into pizzas, we pulled the dough out of the fridge and allowed it to come to room temperature and relax.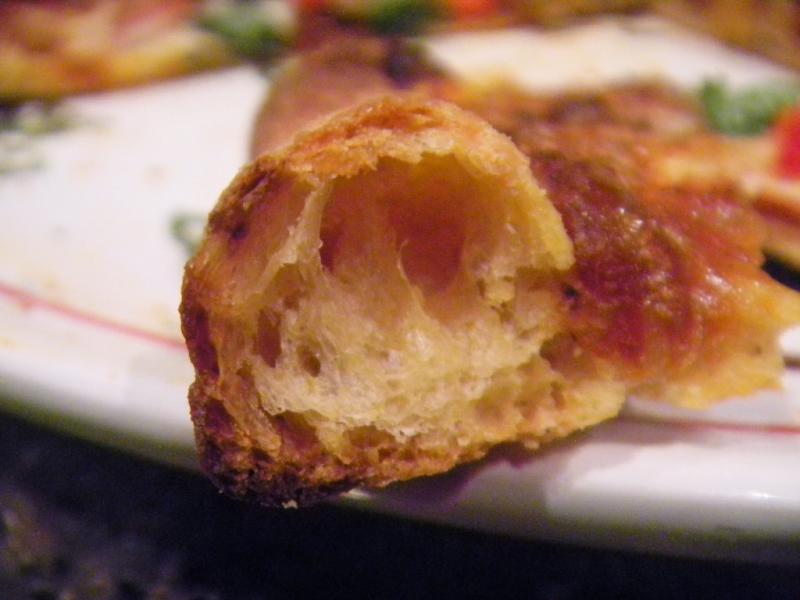 The SD version had risen the most in the fridge, more than doubling, the SD / YW combo was 2nd with a double and YW was 3rd with not quite a double being held at first base.   So with a triple, double and a single at World Series time we spread each out by hand to between 1/16' and 1/8"thick since we like out pizzas as thin and crispy as possible.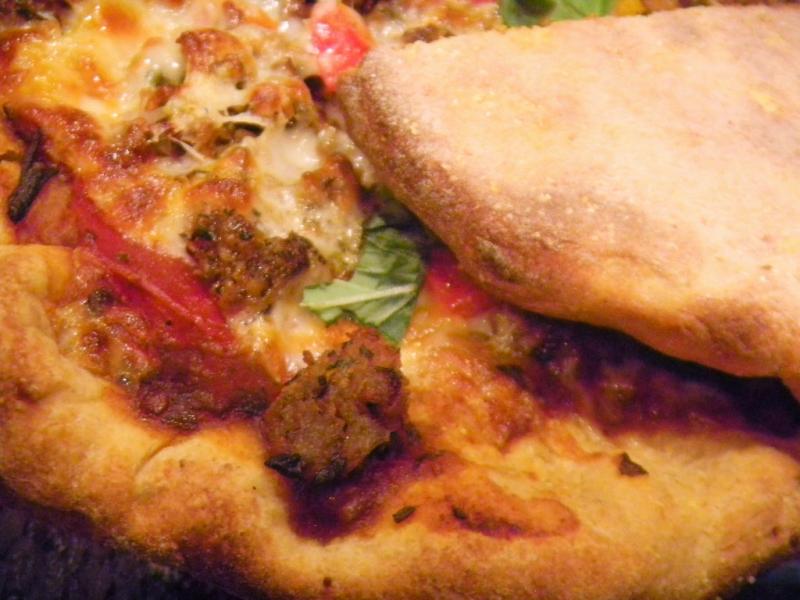 Each was topped with some combination of home made; sauce and sausage, store bought pepperoni, yellow and red peppers, caramelized; onions and mushrooms, fresh basil, mozzarella and Parmesan.  Even though we cut up some black olives we forgot to get them out of the fridge some now we have olives for tonight's salad.  I did sneak some goat cheese on one pizza while my apprentice and wife weren't looking.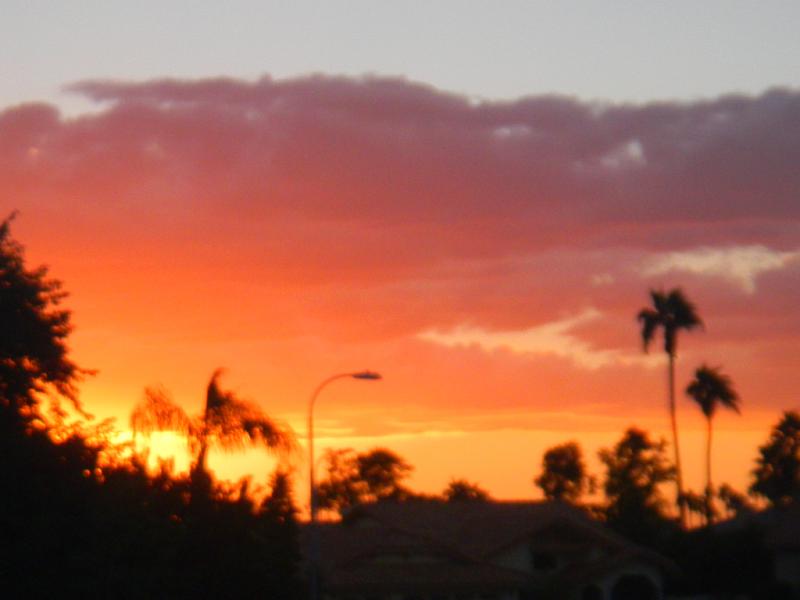 We always put a little minced, sun dried tomato, rosemary and garlic in the crust and par bake it for 3 - 4 minutes at 500F, on a stone - once it is formed, docked and brushed with Mojo de Ajo.
All 3 baked up equally well, nicely browned; on the bottom, the edges and cheese.  Each was thin, crispy and would not bend when sliced no matter how heavily topped.  This isn't your soggy, wimpy, foldable, bendable 3 times too thick crust pizza that New Yorkers think is real pizza to die for.    Each crust edge puffed up nicely, with large holes too.  The soft white wheat and the garbanzo bean flour made the dough really nice to spread by hand and get really thin without tearing.
My wife said they all tasted the same which is why she won't be taste testing anything else any time soon.  But for me they all tasted different.  All were very good but different.  The SD was the best followed by the SD /YW combo with YW bringing up the rear – no question about it.   Now we have to covert our favorite Focaccia Romana formula to SD and see if it can be as good as the original.
Formula
Multi-grain Pizza Dough - Taste Tested Twice and 3 Ways Too

 

 

 

 

 

Desem Starter

Build 1

%

SD Desem & Rye Sour

15

2.26%

AP

60

11.43%

Water

55

10.48%

Total Starter

130

24.76%

 

 

 

YW Starter

Build 1

%

Yeast Water

60

11.43%

AP

70

13.33%

Total

130

24.76%

 

 

 

Starter Totals

 

 

Hydration

89.09%

 

Levain % of Total

22.15%

 

 

 

 

Dough Flour

 

%

Whole Wheat

25

4.76%

Bread Flour

50

9.52%

Chi Chi

25

4.76%

Soft WWW

100

19.05%

Insant Potato Flakes

10

1.90%

Oat Flour

15

2.86%

AP

300

57.14%

Corn Meal

25

4.76%

Dough Flour

525

100.00%

 

 

 

Salt

10

1.90%

Water

354

67.43%

Dough Hydration

67.43%

 

 

 

 

Total Flour

662.5

 

 Water

476.5

 

T. Dough Hydration

71.92%

 

Whole Grain %

25.28%

 

 

 

 

Hydration w/ Adds

71.92%

 

Total Weight

1,174

 

 

 

 

Add - Ins

 

%

Olive Oil

25

4.76%

Total

25

4.76%

 

 

 

1 T Sun Dried Tomato

 

 

1 tsp of Dried Rosemary - use 1 T if fresh

1 T Caramelized onion.

 

 

1 Clove Minced Garlic