October 12, 2012 - 10:48am
What do we do with all the stuff we bake?
We all love to bake, right? Well, what are we doing with all the breads we make? I know a lot of times I will just eat it, plain or with butter or cheese, maybe a little meat sandwiched between a couple slices, maybe a bit of tomato. Maybe dipped in olive oil. Sure, that's good, but historically bread is accompanied by various foods. So shouldn't we give some indications of foods we would / do eat with the breads we make? Like chefs do when they recommend wines to go with their dishes. I submit these from the last week:
I made some pretzel buns, and used the round ones for these turkey burgers. They have homemade guacamole and ranch sauce, steakhouse smoked bacon, cheddar cheese, and seasoned ground turkey sauteed in butter. It was topped off with garden tomatoes, lettuce, and red onion. The inside of the buns was toasted. Both my wife and daughter said it was the best burger they had ever eaten.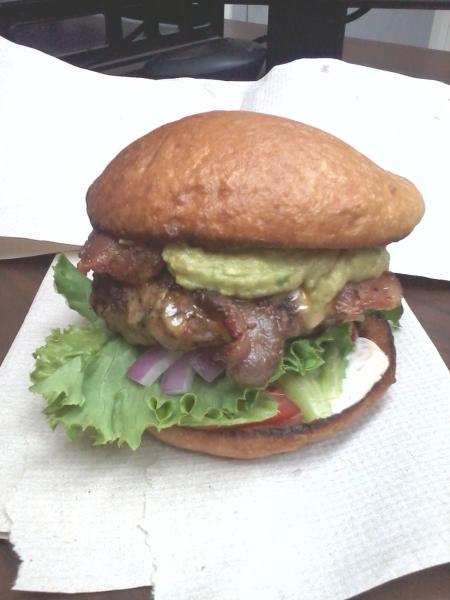 I also made zeppelin-style pretzel buns and bolillos.  We ate the pretzles with bratwurst and sauerkraut simmered in Octoberfest and carmelized onions. I served it with course mustard and melted a slice of Jarlsburg on top.
The bolillos were hollowed out and became tortas stuffed with refried beans, fried eggs, guacamole, lettuce, tomato, metled cheese, and salsa.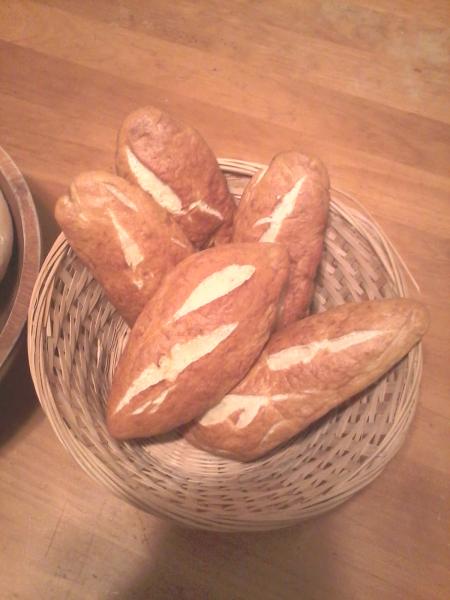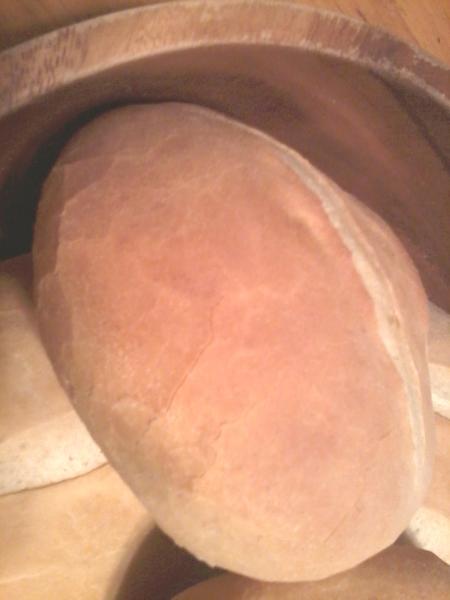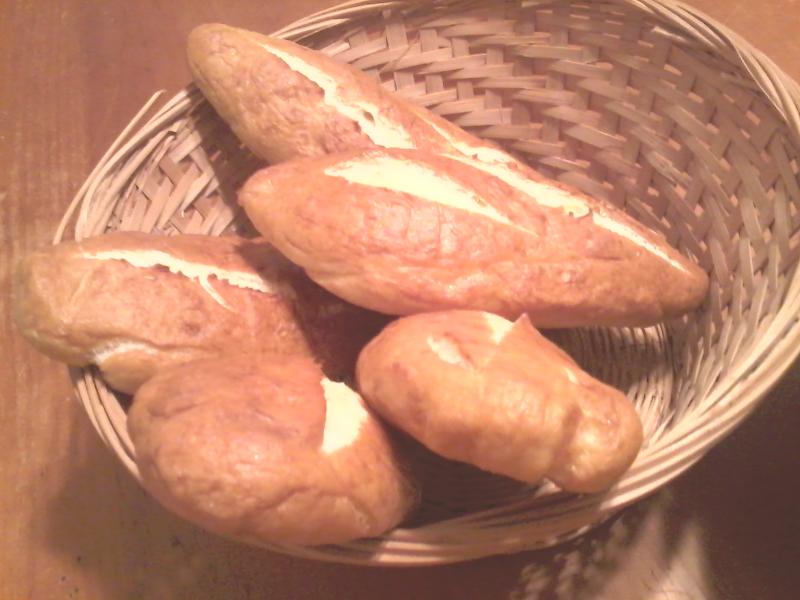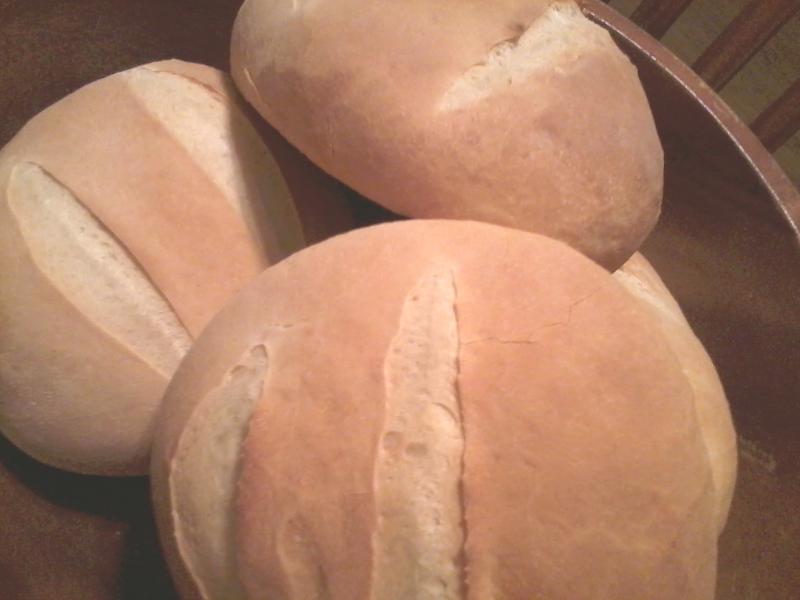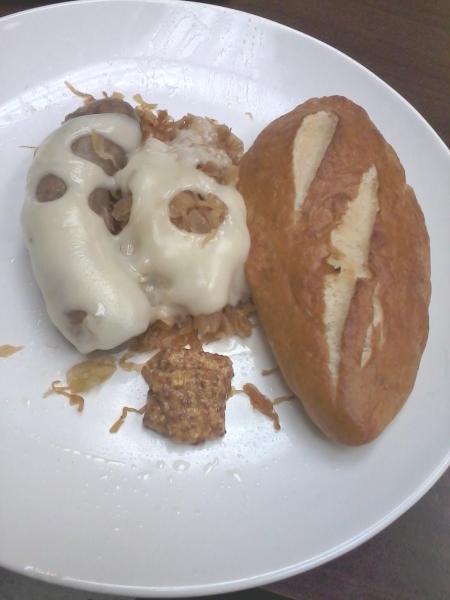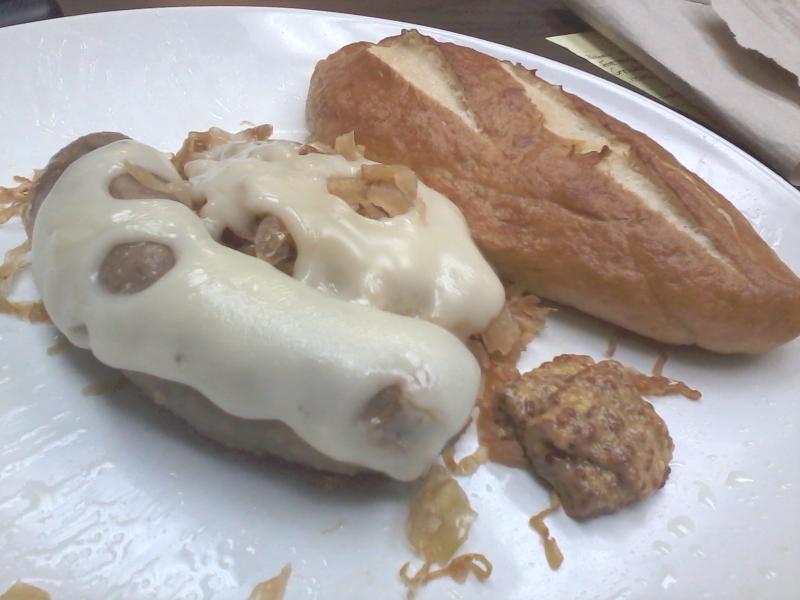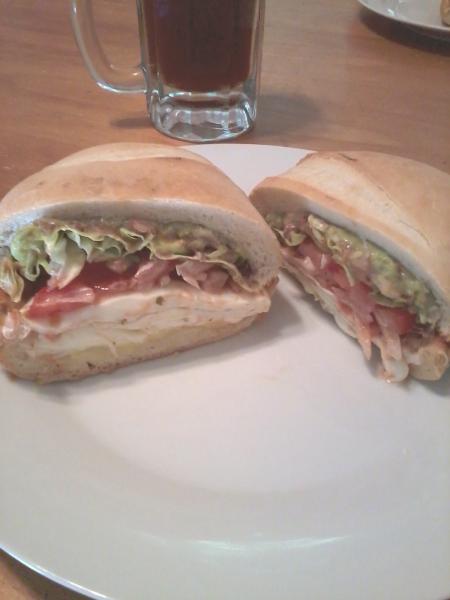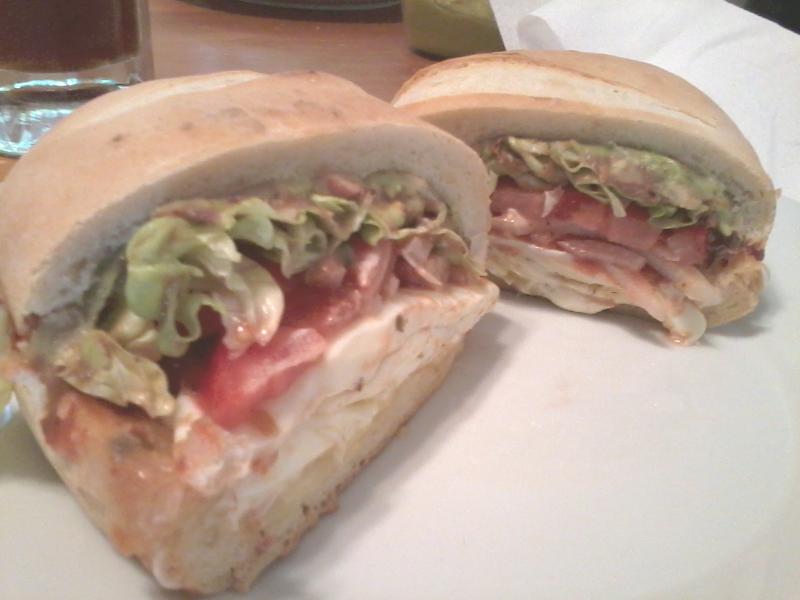 Hope you enjoy; we sure did!
-Matt